'Walking Around Money' to Drum Up Campaign Support Alive and Well in 2010 Election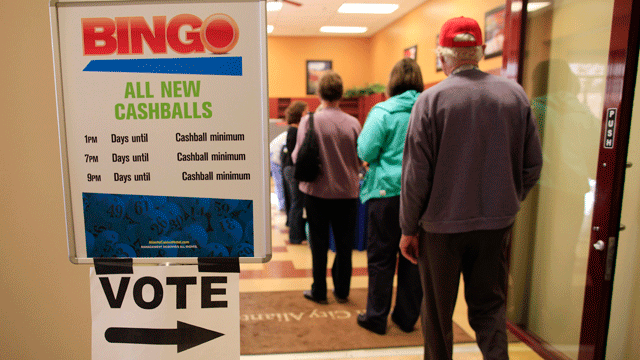 A tradition that for decades has greased the wheels of American politics is rearing its head in the 2010 campaign.
So-called "walking around money" -- or "street money" -- will apparently help to get out the vote in next week's election. The practice, commonplace in several major cities, involves campaigns forking over cash payouts to local officials and organizers who in turn spread that money around to anyone willing to knock on doors and drive up turnout for them.
It can be legal, provided the payments are documented and the money is not used directly to buy votes. But some politicians, including President Obama, have scoffed at the practice.
Nevertheless, a Philadelphia Democratic official signaled this week that the institution is alive and well.
"We still have the street money, and we're very knowledgeable," Rep. Robert Brady said in an interview Monday when asked what the party machine strategy would be and whether it would entail "walking around money" to get people to vote. "We pay attention."
Brady, chairman of the Philadelphia Democratic Party, later clarified that he was not talking about buying votes. "What the street money does is give our committee people, it gives them resources to put people to work on the polls," he said on MSNBC. "It's extremely effective."
Street money, while distasteful in some areas, has a history in Philadelphia. So rooted is the practice that local ward leaders were befuddled when Obama's presidential campaign in 2008 refused to pay it during the Democratic primary against Hillary Clinton. Obama's campaign argued that their operation was volunteer-only, but one local organizer warned in a newspaper interview at the time that Philadelphia is a "machine city" -- and that workers would take money from Clinton if Obama wouldn't cough it up.
Though Obama carried Philadelphia anyway, he lost the state.
This year, Senate Democratic nominee Joe Sestak reportedly plans to follow in Obama's footsteps in his race against Republican Pat Toomey, but Brady made clear that the party apparatus will not.
The practice of walking around money, though, can walk a fine line. In Nevada, Senate Republican nominee Sharron Angle's campaign has accused Senate Majority Leader Harry Reid of trying to "steal" the election, claiming that the Democrat's campaign is offering voters food and that his allies could even be offering voters gift cards.
"It's been going on for a week and a half now," Cleta Mitchell, a Republican attorney working for Angle, told Fox News. "The Democrats were holding rallies -- to get people to come to the rallies, handing out free food, free pizza."
She said the law prohibits campaigns from giving anything of value to induce voters to support a campaign.
But in Nevada, where accusations of foul play have escalated, the secretary of state said this week that no formal complaints have been lodged. Secretary of State Ross Miller's office issued a statement saying Mitchell's claims lacked "evidence" and that "to date, no such complaint has been submitted to this office."
Miller released another statement Wednesday outlining the dos and don'ts of luring voters to the polls.
Bribes and attempts to stop people from voting are illegal, he said. But offering free rides to the polls and hosting post-election parties that include free food are not.
Mitchell said the state was trying to "blur the lines" to make it difficult to investigate these incidents.
While Nevada is not exactly a "walking around money" hotbed, places like Baltimore and Chicago are. The issue showed up earlier in the season in the Windy City, where Cook County Board President Todd Stroger reportedly tapped $43,000 in such funds. MyFoxChicago.com reported in August that his campaign claimed the money was given to workers for basic expenses, though questions were raised about whether he properly documented how the money was used.