VIDEO: How to Watch the Election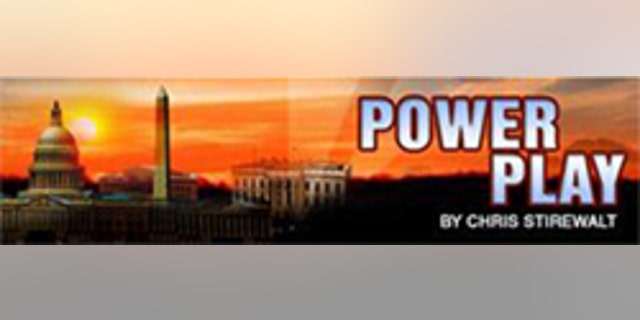 For political junkies, this election night is like the Oscars, the Olympics and a heavyweight prize fight all rolled into one.
Not only is control of Congress up for grabs, but it is happening in a political climate not quite like anything before.
Getting to see how the most Republican-leaning electorate to ever be depicted in polls, translates to votes and actual elections will be the answer to the greatest political riddle since, "Can Barack Obama really beat Hillary Clinton?"
And after all the months of posturing and poll reading, 7 p.m. ET on Tuesday will finally start to bring real answers.
The Stakes
Republicans know they will be picking up seats, but their projections call for such huge gains that GOPers can scarcely believe what their own numbers tell them. When gains of 50 House seats start looking like conservative estimates, political professionals wonder if they are missing something. In private, Democratic strategists treat the House as a lost cause. They will be looking at the degree of damage inflicted. They've seen the storm coming, and will be waiting to see whether they can ride it out.
Republicans squeezing out a small House majority would be bad news for Democrats, but not nearly as bad as the kind of wipeout that national polls suggest is coming. Not only would it be harder to oust Republicans in two years, but such a repudiation would turn President Obama into a kind of pre-lame duck.
If Republicans win 40 or 45 seats and claw their way to a majority of a handful of seats, the Obama coalition may survive and rebound in 2012. If Republicans romp to a 60-seat triumph, it is a setback for Democrats that may last 15 years or more.
In the House, degrees of defeat matter. In the Senate, it is a pass-fail test for the majority party.
The first priority for Democrats nationally is to hold on to a Senate majority of any size. Republicans will certainly have enough seats to filibuster any big legislative proposals, so all Democrats are looking for is to hold on to 51 seats.
On that point, they have reason to be optimistic. Of the dozen competitive Senate races, Democrats need only win three to hold on to the upper chamber. Their best chances for the three wins they need are in Connecticut, California and Washington.
That's why Democrats would greet Senate wins in any states other than their seven non-competitive races (Maryland, Hawaii, Oregon, Vermont, Delaware and two in New York) with jubilation. It would almost certainly mean that the Senate is secure.
The Setup
As Tuesday afternoon goes on, turnout numbers and exit poll results will start to filter out - not numbers on races, but tantalizing tidbits about the electorate. Did black voters answer President Obama's call? Are Republican-leaning counties showing a surge?
Avoid getting sucked in too much to these what-if scenarios.
We've seen months of polling that shows this is shaping up to be an election like no other. Never in the history of professional polling have Republicans been at such an advantage going into an election. But until we start seeing actual votes in actual precincts, it's all conjecture.
These numbers will help the FOX News Decision Desk forecast winners in specific races once the ballots start getting counted, but as John Kerry's supporters remember well, exit polls and turnout estimates can lead you to the wrong conclusions.
Power Play recommends that you keep one ear open during the day, but keep your eyes fixed on 7 p.m. ET, when the first polls close.
While there will be many fascinating personalities and story lines to play out in individual races - the agony and the ecstasy of big-time politics - the first order of business is to figure out the size of the Republican wave we've heard rumbling since the summer of 2009.
Stock up the fridge (and maybe the liquor cabinet) and settle in for an incredible seven hours of political television.
7 p.m. ET -- Georgia, Indiana, Kentucky, South Carolina, Vermont and Virginia
Republicans need Senate wins in Indiana and Kentucky in the 7 p.m. hour and should also expected to win the three governorships up for grabs (Vermont, South Carolina and Georgia).
But if you want to get a glimmer of what's ahead, look at the House.
John Spratt of South Carolina is a 14-term Democrat from a predominantly Republican district. Other old guard Democrats will be watching Spratt's race very closely. His challenger, Republican Nick Mulveney, has been frighteningly close. And if Spratt goes, other longtime House members, like Missouri's Ike Skelton and Texas' Chet Edwards, will be very nervous.
If Spratt's power and long incumbency can't shield him from the wave, then no one can really feel safe.
Another House race to watch in the 7 p.m. hour will be Ben Chandler in Kentucky. While Spratt and others high in the leadership have been unable to distance themselves completely from the agenda of the previous two years, three-term Chandler is indicative of the kind of moderate Democrat who has made inroads in Republican districts in 2006 and 2008.
If Chandler's Lexington-centered district is going to the GOP, there are many other moderate members who will start thinking about careers in lobbying.
The symbolic race in this hour will be that of Rep. Tom Perriello and Republican challenger Robert Hurt in Virginia's 5th district. Perriello is the ultimate Obama baby - a liberal who won in a conservative district because of black and college student turnout and a lackadaisical Republican incumbent. Perriello has been cast as a martyr for the Obama agenda and earned a presidential visit (the only House member to get a stand-alone Obama trip). If Perriello is even close, it may encourage Democrats to think that there is life in the old Obama coalition yet.
But that race won't tell us as much as two others in Virginia might: the challenges to Rep. Rick Boucher, an Appalachian Democrat in office since 1983, and Rep. Jerry Connolly, a freshman who represents one of America's wealthiest districts in Northern Virginia that went from red to blue in 2008 and then voted from Bob McDonnell for governor in 2009.
If either Boucher or Connolly goes down, it may be a sign that suburbanites and Clinton Democrats have broken for the GOP and a serious rout may be on.
7:30 p.m. ET - Ohio, West Virginia and North Carolina
This is the first good chance for Democrats to start locking up their Senate majority. If West Virginia Gov. Joe Manchin is able to hold on to win the Senate seat formerly held by Sen. Robert C. Byrd, the Senate math for the GOP starts to look a lot more challenging, likely requiring wins in two of California, Connecticut and Washington.
West Virginia's two congressional races also bear watching. While Republican David McKinley might be expected to win in the open seat first district, a defeat for incumbent Rep. Nick Joe Rahall would be another possible warning sign to other veteran Democrats from conservative districts.
Republicans should handily win the other two Senate races in the 7:30 states. But it's the numbers coming in from Ohio that will tell us the most from this batch.
First, look at the spread between Republican Senate candidate Rob Portman and Republican gubernatorial candidate John Kasich. The gap has been as wide as 20 points in some polls. If Portman is surging to a blowout, but if Kasich is headed down to the wire in his challenge to Gov. Ted Strickland, its evidence of a lot of ticket splitting, an encouragement for Democrats hoping for localized elections instead of a national referendum on Obamaism.
Republicans will instead hope to see Kasich riding in Portman's wake and outperforming his 5-point advantage over Strickland in the polls.
At least half of Ohio's 18 congressional districts are in play. If it's a typically good midterm, Republicans can expect to knock off three Democratic incumbents (Reps. Driehaus, Kilroy and Bocceri would be the first three to go). If Republicans take four seats (likely include Rep. Zach Space) it would take the GOP back to its 2002 level of 12 of 18 seats. But if five or more Democrats fall (Rep. Charlie Wilson is the next most vulnerable), there will be a lot of excitement among Republicans nationally.
It would be an indication that the country wasn't just coming back into alignment after two Democratic cycles, but that things were actually realigning in the GOPs favor.
8 p.m. ET - Alabama, Connecticut, Delaware, Florida, Illinois, Maine, Maryland, Massachusetts, Mississippi, Missouri, New Hampshire, New Jersey, Oklahoma, Pennsylvania and Tennessee
It's on now.
The preliminary rounds are done and its time to start figuring out winners and losers for the night as results start pouring in.
Republicans should have little trouble holding their Senate seats in Alabama, Florida, Missouri and New Hampshire. Democrats, meanwhile, should cruise in defending their seats in Delaware and Maryland. Democrats seem likely to give up a seat in Pennsylvania.
Republican hopes for a Senate majority will come down to Illinois and Connecticut. Polls now would show a split on the two. The good news for Democrats is that winning in Connecticut means holding a majority. The bad news is that losing Illinois means handing the seat President Obama held for three years to the Republicans.
If Illinois is close, this could also set up the first big problems with the process of the night. With many military voters likely to be disenfranchised because of delayed ballots, close races for governor or Senate there could mean ongoing legal headaches.
Also watch Illinois' 10th district, which Rep. Mark Kirk gave up to run for Senate. This has been a Democratic target for many cycles and had Kirk not been a long-incumbent moderate, probably would have snagged. If Republican Bob Dold can hold this Democratic leaning suburb for his party, it will be a strong sign that other suburban districts, like those around Denver, Seattle and elsewhere could be happy hunting grounds for the GOP.
Out of this batch of governors' races, Republicans should win at least five (holding Alabama and picking up Maine, Oklahoma, Pennsylvania and Tennessee) and Democrats should win at least two (holding Maryland and New Hampshire). The fights will be the aforementioned Illinois battle and contests in Massachusetts, Connecticut and Florida.
The Massachusetts governor race is worth watching for those who want a sneak peek at 2012. The incumbent came in as a barrier-breaking first black governor (and a client of David Axelrod) in 2006. Since then he has sunk under unpopular programs, debt and taxes.
The best hope for Deval Patrick is that enough votes are drawn away from Republican Charlie Baker by independent state Treasurer Tim Cahill to save Patrick's neck.
Team Obama would love to have a fiscal conservative running a 2012 third-party bid, like maybe Mayor Mike Bloomberg. We'll see how it works in miniature on Tuesday.
Florida holds the key, though, this hour.
If Republican Rick Scott is pulling out a win here, then there's a very good chance for Republicans to walk away with four house pickups, leaving Democrats with just six of 25 seats from the state.
Some state Republicans still have qualms about Scott, a controversial health-care mogul who muscled into the primary. If you see Scott racking up a big win over Democrat Alex Sink, it will suggest that Republican-leaning voters are voting straight tickets and that Democrats are suffering badly for not having a viable Senate candidate in the Senate race with Republican Marco Rubio and independent Charlie Crist.
And if Democrats lose four or more seats in Florida (the most vulnerable are Reps. Kosmas, Grayson, Boyd and Klein), it will be a sign of a Republican wave of pretty epic proportions.
Two other good House races to watch in this batch will be two open-seat contests in New England - western New Hampshire's 2nd District and costal Massachusetts' 10th District. Republican wins in either of these places will suggest that the GOP has returned to viability in the region.
And watch Rep. Barney Frank versus Sean Bielat in Massachusetts' 4th District because it will be good TV, whomever wins.
8:30 p.m. ET - Arkansas
Say goodnight, Blanche.
Once you've made it to Arkansas, you're halfway home. Polls have closed in 25 states and trend lines are firming up. You're starting to get a sense of what kind of night this will really be.
Democrats by now will either be starting to feel some growing optimism or be plunged into a dark despair. Republicans will either be blissed out on a wave of independent voters or looking for fall guys for a worse-than-expected showing.
Sen. Blanche Lincoln's defeat, a foregone conclusion since her vote for the president's national health-insurance law, will likely receive little notice.
9 p.m. ET - Colorado, Kansas, Louisiana, Michigan, Minnesota, Nebraska, New Mexico, New York, North Dakota, Rhode Island, South Dakota, Texas, Wisconsin and Wyoming
This is the hour that will tell the tale of Election 2010.
Barring a super tsunami for the GOP, this is the hour when it would likely first be possible to make a declaration about control of the House.
And this is also when we have perhaps the decisive battle for control of the Senate. If Republicans have not stumbled in their march to 10 Senate pickups, or even have just lost one race in Connecticut or West Virginia, Colorado will take on huge significance.
In the back-and-forth battle between Sen. Michael Bennet and Republican challenger Ken Buck has been ugly, expensive and discouraging to voters.
As the results come in, watch the state's 7th District and Rep. Ed Perlmutter. This district is divided between a rapidly growing urban and minority population Arvada and other parts of the Denver metroplex.But it also stretches out into rural regions and up into more affluent suburbs. This district will tell us a lot about the rest of the West may go and will be key to Bennet's hopes for fending off Buck. In order to compete, Bennet likely needs to see Perlmutter not just winning, but out to a considerable lead over Republican challenger Ryan Frazier.
In the rest of the Senate contests this hour, Republicans should be cruising in Kansas, Louisiana, Wisconsin, both Dakotas and Wyoming. Democrats, meanwhile, get two easy wins in New York.
The governor's races this hour should add nicely to the Republican column, with wins expected in Kansas, Michigan, Nebraska, New Mexico, South Dakota, Texas, Wisconsin and Wyoming. In Rhode Island, Republican-turned-independent Lincoln Chafee may pull off a win, but Democrats should cruise to victory in Colorado, Minnesota and New York.
If Republicans are going to rack up big numbers, New York is key. The GOP has its eyes on at least six of the state's congressional districts. There should be ample opportunities for pickups if only because Democrats were so successful in the past two cycles. There's lots of low-hanging fruit. If weakness at the top of the ticket keeps Republicans home, it could deny the GOP one of its best chances to pick up several seats at once.
Your leading indicator race for this hour is Rep. James Oberstar, Democrat of Minnesota, who has built a transportation appropriations empire in his 34 years in Congress and has literally never had a competitive race in the state's 8th District.
If Republican Chip Cravaack is threatening to knock off Oberstar, this could be a huge night for the GOP. If Oberstar does better than 60 percent again, it will be a sign of a more typical midterm.
10 p.m. ET - Arizona, Iowa, Montana, Nevada and Utah
This hour is all about Harry Reid.
Republicans should dominate in these four states. The GOP expects to sweep the other Senate races -- Arizona, Iowa and Utah. And Republicans should also win handily in all of the governor's races, Arizona, Iowa, Utah and even Nevada, where Reid's own son is expected to lose by a huge margin to Republican Brian Sandoval.
In the 10 o'clock hour, though, it's all about Harry.
If Reid can hold on against Republican Sharron Angle not only does it shrink the Republican gains in the Senate, but provides a powerful victory for President Obama and labor unions who have pulled out all the stops to save Reid.
The Tea Party movement has the most on the line here. Angle is the prototypical Tea Party candidate and if she can't knock off the direly unpopular Reid while Democrats are tumbling down all around him, it will be a major setback for the movement.
The place to watch here will be the town of Henderson and the rest of the 3rd Congressional district. Democratic Rep. Dina Titus won this tract of suburban sprawl and desert to the south of Las Vegas in 2008 as Republican-leaning voters broke for President Obama.
Perhaps no district was harder hit by the foreclosure crisis than this one. That helped Titus unseat Rep. Jon Porter in 2008 and now may lead to her own defeat at the hands of Republican Joe Heck.
The precincts in this district will be the most closely watched on election night. Reid will be looking for Titus to keep it close because if Republican Joe Heck is running strong here, it likely means curtains for Reid.
11 p.m. ET- California, Idaho, Oregon and Washington
The drama in this hour depends on the ones that came before it.
If Republicans have been doing very well or very poorly, this could be the thrilling finish for the night. In the case of a big GOP night, control of the Senate could still be in play. In the case of an underwhelming GOP performance, control of the House could still be at issue.
Republicans expect to win the Senate race in Idaho and Democrats expect a win in Oregon, but the Senate races in California and Washington are very much in play.In the Washington race, pay close attention to the state's 8th District, where Democrats once believed they could knock off Rep. Dave Reichert in a district President Obama won by 14 points in 2008.
While those hopes have somewhat faded, Reichert's performance in this suburban Seattle district will be key to the hopes of GOP Senate candidate Dino Rossi.
Rossi needs the independent-minded, wealthy suburbanites of the district to not just lean Republican but to turn out in force if he wants to unseat Sen. Patty Murray.
The keys to California will lie in the southern part of the state.
Sen. Barbara Boxer will be looking for huge numbers in the minority-dominated precincts in and around Los Angeles. She needs black voters in the state's 35th district, represented by Rep. Maxine Waters, to heed President Obama's and show up to vote.
For governorships, California is shaping up as a Democratic win while Idaho is a Republican certainty. But Oregon will be interesting.
If former NBA player Chris Dudley can manage a win against former Gov. John Kitzhaber it would be a nice finish for Republicans and a strong endorsement of unorthodox candidates.
While Christine O'Donnell may have cost Republicans a sure thing in Delaware's Senate race, the success of Dudley would be a strong reminder of the races in which Republicans didn't even intend to compete but found their party viable because of outside energy.
Midnight and 1 a.m. ET - Hawaii and Alaska
Most years, the bright blue 49th state and bright red 50th state don't provide much drama, but this year there is lots to see outside the continental U.S.
Republicans are hoping that Rep. Charles Djou, elected this year in a three-way race in a special election in which the other two candidates were Democrats, can pull off a miracle and retain his seat. The district covers President Obama's boyhood home.
But with Democrats cruising for Senate and governor here, Djou may be a short-time congressman.
It's Alaska that will provide the most drama. While Republican Gov. Sean Parnell should win easily, the bitter fight between Republican Senate nominee Joe Miller and Sen. Lisa Murkowski will make for some high drama.
This race has proved impossible to poll. And since the rules for how Murkowski's write-in votes will be handled keep changing, it's nearly impossible to even guess how well she will do.
The chances here for a cliffhanger are good as armies of lawyers deploy to litigate the results. What should count as a write-in for Murkowski? How were the names of write-in candidates listed?
If Miller can't deliver convincingly on Election Day, the process could drag on for weeks.
Republicans may have a very restless (and brief) night's sleep if the Murkowski-Miller food fight leaves any chance for Democrat Scott McAdams to win. It's not likely, but what's likely about an election year that has you still up at 1:30 a.m. watching Alaska returns?
((Get politically powered up with Fox News' AEHQ iPhone app full of exclusive analysis and content))