Vice President Biden Swears in Paul Kirk as Sen. Kennedy's Successor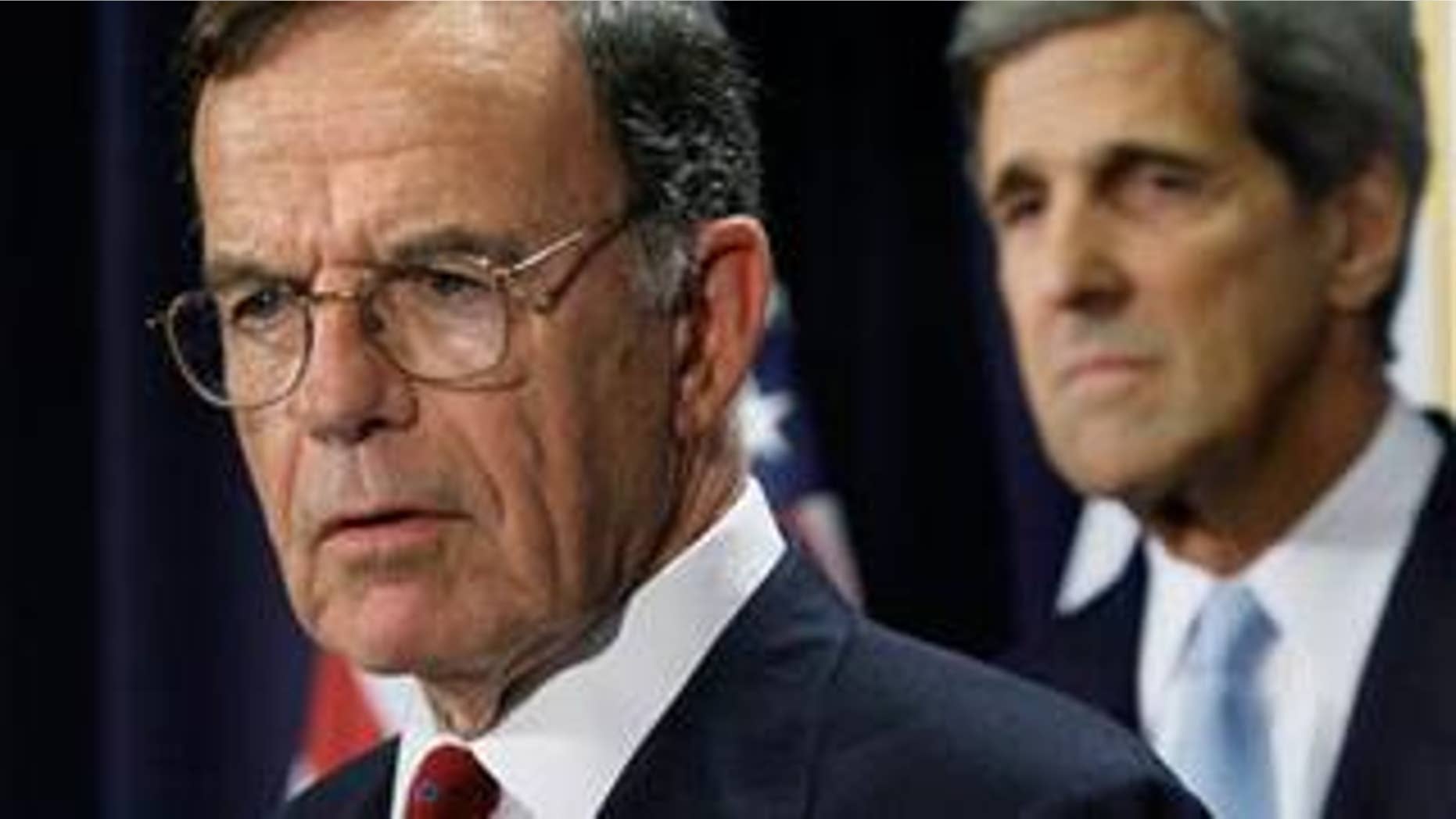 Paul Kirk, longtime friend and former aide to the the late Sen Ted Kennedy, was sworn in by Vice President Joe Biden to replace his former boss who died of brain cancer.
Members of the Kennedy family were in attendance at the 3:55 ceremony, including his wife, Vicki, his sons, Teddy Jr. and Patrick, a Rhode Island congressman, his daughter Cara and stepson.
Kirk's wife, Gail, broke down in tears when her husband took the oath, followed by a standing ovation in the Chamber.
The galleries were packed with onlookers, as House Speaker Nancy Pelosi, D-CA, took time to attend the ceremony, warmly embracing Kirk with a "congratulations."
More than a dozen senators attended the ceremony, despite it being a day of no votes heading into a weekend, including: Sen. John McCain, R-Ariz; Senate Appropriations Committee Chairman Dan Inouyr, D-Hawaii, his committee counterpart Thad Cochran, R-Miss.; Minority Leader Mitch McConnell, R-Ken.; Sen Ted Kaufman, D-Del., himself a former Senate aide-turned-temporary-replacement (for VP Biden), as well as Mass. now-senior Sen. John Kerry, D-Mass.
Former and current Kennedy staffers ringed the outer-edge of the chamber, as they watched a colleague replace their boss in the August chamber.