Veterans turned congressmen push for DOJ investigation into Assad's targeting of US troops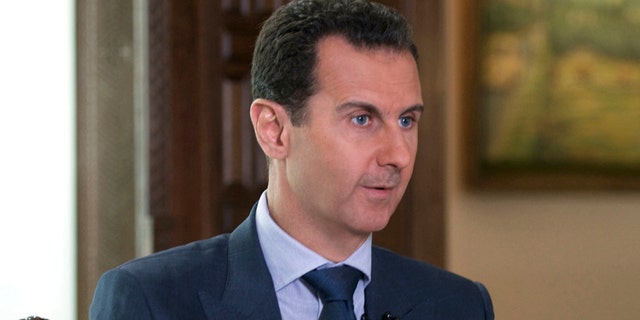 EXCLUSIVE – Two House lawmakers and combat veterans are leading a bipartisan effort urging the Justice Department to open an investigation into the role the Syrian regime, led by President Bashar al-Assad, played in targeting American troops during the war in Iraq.
In a December 7 letter addressed to Attorney General Jeff Sessions – obtained exclusively by Fox News – Republican Chairman of the Warrior Caucus Steve Russell of Oklahoma and Democratic Chairman Seth Moulton of Massachusetts claimed that from 2003 to 2009 the Assad regime was "responsible for assisting terrorist groups to cross from Syria and enter into Iraq specifically seeking to target American troops resulting in casualties and serious injuries."
"To this day, American veterans and their families continue to suffer the consequences of the reprehensible actions of these terrorists supported by Bashar al-Assad," the letter states. "As such, we write to urge the United States Department of Justice to open a case against the Assad regime for its role in these crimes and violations of international law."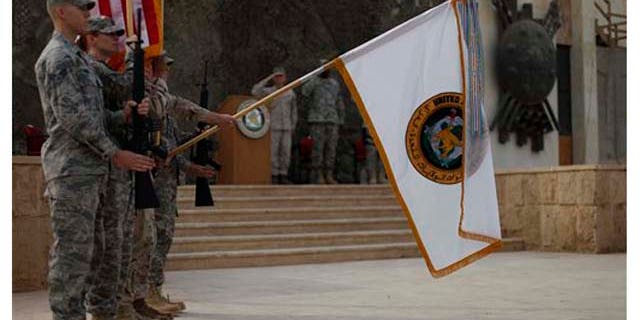 According to Russell and Moulton, U.S. officials – including the intelligence community – have confirmed that the Syrian dictator was directly involved in orchestrating the transfer of both weapons and personnel by Arab and Iranian-supported militias to cross into Iraq from neighboring Syria with the intent to wound Americans.
IRAQI CHRISTIANS IN BAGHDAD NEARLY GONE, BUT SOME SHELTER AT CAMP VIRGIN MARY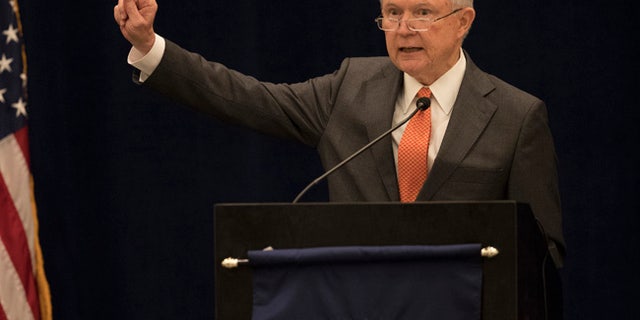 While it is yet to be determined how many deaths from the war can be attributed to the regime, it has been widely estimated that at least 11 percent – some 500 – U.S. military deaths were at the hands of militias funded by Iran, a close ally of Damascus and fellow neighbor to Iraq.
The letter pointed out that in 2003, then-Defense Secretary Donald Rumsfeld and Secretary of State Colin Powell issued statements warning Syria to stop assisting the transportation of terrorist groups and military equipment into Iraq, while retired Army Gen. John M. Keane -- now a Fox News senior strategic analyst -- also stated that "Syrian intelligence services facilitated the movement of al Qaeda fighters from Damascus airport to the eastern border of Syria."
Furthermore, the letter illuminates that in 2009 Iraq's Prime Minister Nouri Al-Maliki also cautioned that 90 percent of foreign terrorists of different Arab nationalities were infiltrating Iraq via Syrian territory.
"On the battlefield, we personally experienced the effects of Syria's contributions to the Iraq insurgency's emergence and persistence. During this time, Assad provided the critical infrastructure needed to support the replenishment of terrorist fighters and equipment," the letter continued. "There is ample evidence that during the time, the United States lost soldiers and endured serious injuries at the hands of Assad supported Arab and Iranian terrorist fighters in Iraq."
SYRIA'S ANTIOCH CHURCH PATRIARCH: U.S. SANCTIONS ARE HURTING CHRISTIANS TOO
The lawmakers also claimed that even after 2009, the regime continued to "work hand in hand with Iranian backed militias, Hezbollah's Iraq affiliate and other militant groups active against U.S. and Iraqi forces operating in close partnership," and vowed that the Assad regime deserved to be "held accountable for its heinous support of terrorism."
A representative for the DOJ told Fox News that the department is "in receipt of the letter" but "does not generally confirm, deny, or otherwise comment on the existence of investigations."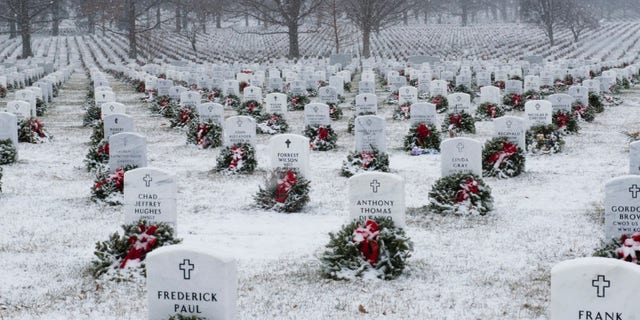 A representative for Assad did not immediately respond to a request for comment regarding the letter.
MATTIS WARNS OF UNSAFE RUSSIAN MILITARY FLIGHTS OVER SYRIA
The Syrian government has routinely denied accusations over the years that it facilitated the transfer of arms and terrorists during the aftermath of the U.S.-led Iraq invasion, and also rebuffed charges that it harbored terrorists and enabled training camps to function in Syrian territory.