Venezuela´s socialist president praises Bernie Sanders' 'revolutionary' message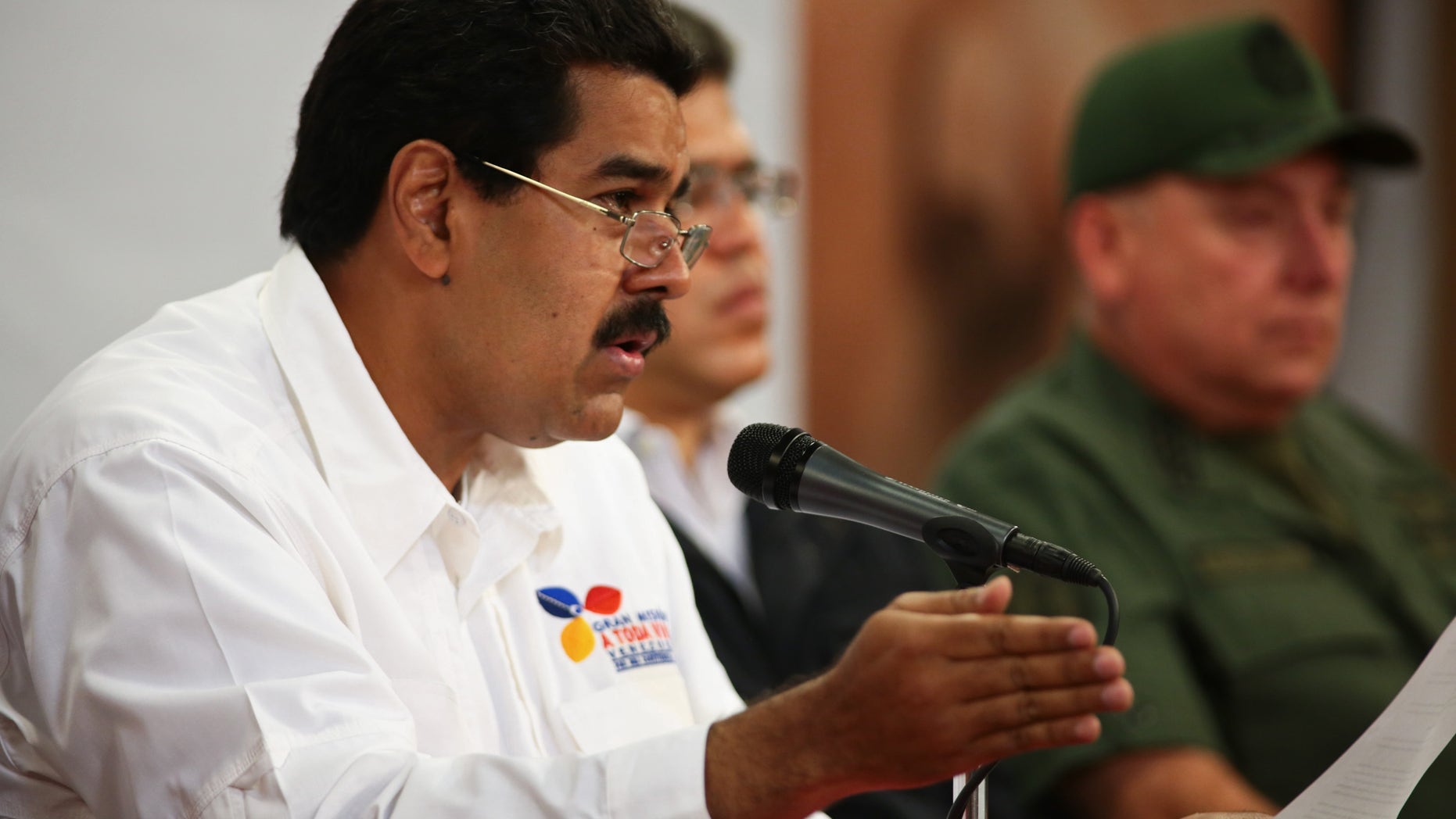 Caracas – Who knew? Venezuelan President Nicolas Maduro also has something to say about the U.S. presidential campaign.
On Wednesday, not long before former Secretary of State Hillary Clinton and Sen. Bernie Sanders faced off in a heavily Latino-focused debate in Miami, the socialist president praised the Vermont lawmaker and even empathized with his humble beginnings.
"He is an emerging candidate with a renovating and revolutionary message," Maduro told a crowd congregated in Caracas to commemorate the "Anti-Imperialism Day" — a holiday created last year to mark March 9 as the day President Obama declared Venezuela a national security threat.
"He is the son of Jew immigrants from New York and was raised in Brooklyn," Maduro added.
As for Clinton, Maduro criticized her without mercy.
"She is part of the Clinton clan, an accomplice of all these policies against Venezuela," he said, shaking his head: "Too arrogant, I have to say it, [she is] too arrogant."
The Venezuelan president went on to accuse her of plotting the ousting of former Honduras president Manuel Zelaya in 2009.
"That was Obama's debut," he said. "There are emails that prove what Clinton did."
He said the Obama administration is also wrongfully trying to take credit for the historic thaw of relations between Cuba and the U.S.
"[Obama] is hoisting the flag against the blockade of Cuba [but] we believe it is a great victory for Fidel's Cuba, for Raul's Cuba, for the revolutionary Cuba that has forced a U.S. president to do and say what Barack Obama has said and done."
Jumping to the GOP race, Maduro blasted front-runner Donald Trump for his anti-immigrant stance.
"Every day he rants about the world's peoples, threatens with war, with persecution," Maduro said. "What he has announced [he would do] against our brothers migrants from Latin America and the Caribbean is brutal, his announcement of building an electrified wall between the United States and our America is brutal."
At one point even Trump's iconic hair came to the forefront, with loads of sarcasm.
"He may have a lot of hair on his head but he doesn't any on his tongue," he said, using a popular Spanish-language idiom to describe someone who doesn't mince any words. The crowd laughed.
Meanwhile, during the Wednesday night debate Sanders was asked to comment on positive remarks he made in the past about Cuba's Fidel Castro and Nicaragua's Daniel Ortega, two close allies of Venezuela's Chavismo.
One of the hosts played a 1985 video in which Sanders said that Castro "provided education and health care" to the Cuban people "and totally transformed the society."
Sanders responded by saying that Cuba may be an "undemocratic and authoritarian" country, but one that had seen remarkable social advances.
"It would be wrong not to state that in Cuba they have made some good advances in health care," Sanders said.
"They have made some progress in education. I think by restoring full diplomatic relations it will result in significant improvement," he concluded.
Clinton forcefully disagreed, saying: "You know, if the values are that you oppress people, you disappear people, you imprison people, or even kill people for expressing their opinions, for expressing freedom of speech, that is not the kind of revolution of values that I ever want to see anywhere," she said.