Venezuelan President Hugo Chavez Selects Vice President, Possible Successor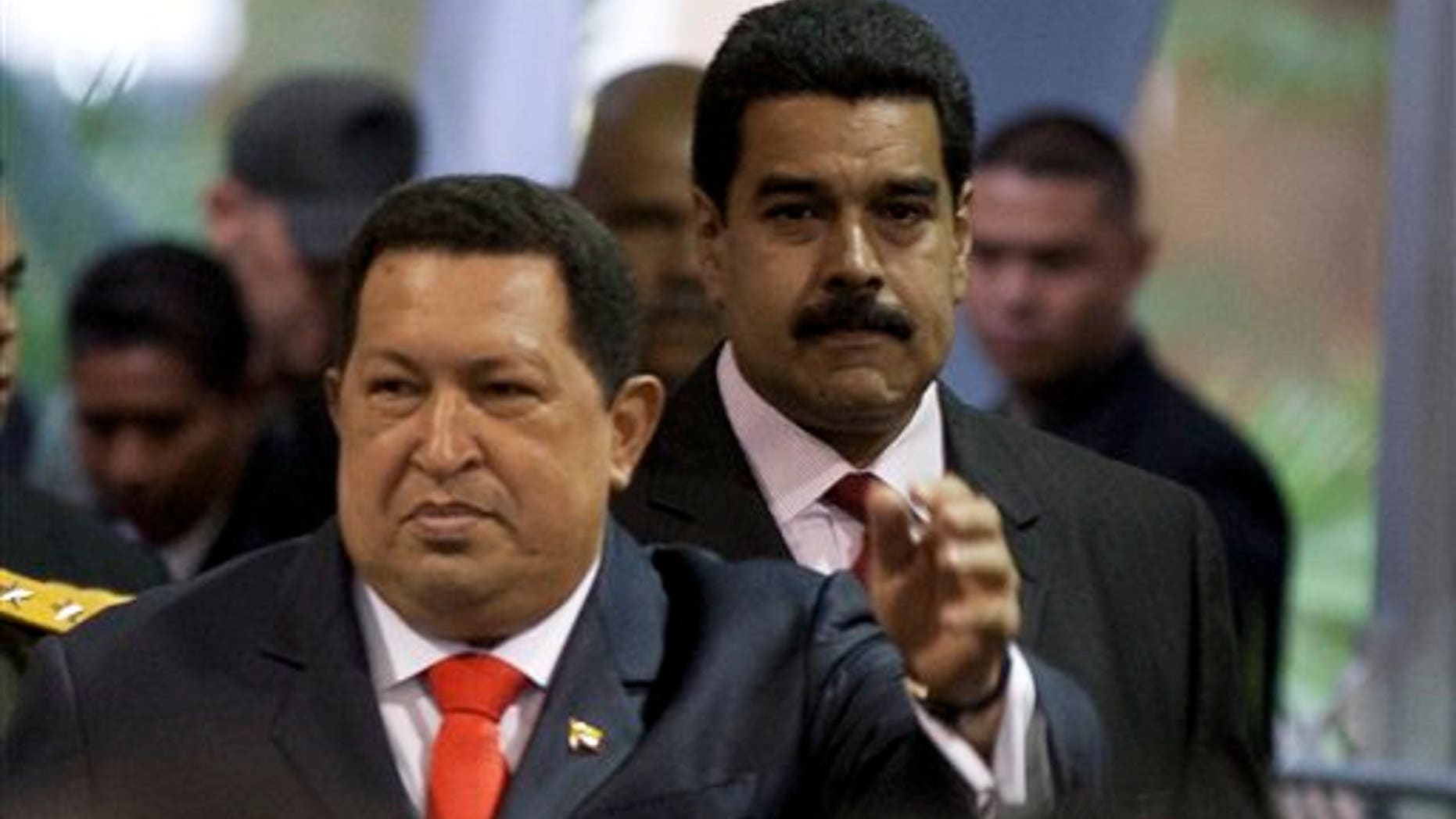 Could Venezuela's foreign minister become the president's successor?
Venezuelan President Hugo Chavez named his longtime foreign minister, 49-year-old Nicolas Maduro, as vice president on Wednesday, fueling speculation that he could be the next president.
The announcement was made at an event where Chavez was declared the winner of Sunday's presidential election. He called for a round of applause for his outgoing vice president, Elias Jaua, who held the post since 2010. Jaua is running for a governor's post in the December elections.
Chavez's recent struggle with cancer has led to questions about whom he would choose as a successor if his health worsens. In June, after a year of undergoing treatments, including surgeries, chemotherapy, and radiation, Chavez announced he was cancer-free.
Maduro has been Venezuela's top diplomat since 2006 and the president calls him "a great public servant from all these years on different fronts of battle."
Formerly, Maduro was president of the National Assembly and is considered an important leader in Chavez's United Socialist Party of Venezuela. Their friendship goes back to the 1980s.
Maduro belonged to the Socialist League, a social political group, which led to his travels to Cuba for training in union organizing. To some observers, Maduro is the official within Chavez's inner circle with the closest links to the Cuban government. Maduro is also often picked to speak on Chavez's behalf.
Chavez's next six-year term begins in January and said his next term would bring more progress in moving toward a socialist system, stating it's time for a "renewal in the socialist project."
"Many things must be corrected," said Chavez.
Based on reporting by the Associated Press.
Follow us on twitter.com/foxnewslatino
Like us at facebook.com/foxnewslatino