Van Hollen Says Pundits Are Wrong, Democrats Keep the House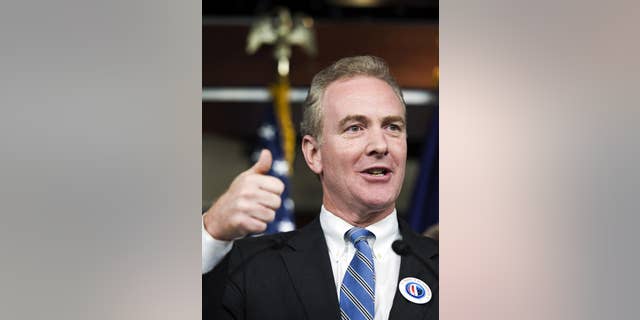 WASHINGTON -- The man House Speaker Nancy Pelosi (D-Calif.) recruited to maintain the Democrats' control of the House is bucking conventional wisdom that Republicans could enjoy a landslide on election night.
"I'm confident we're going to retain the majority and I'm confident that Nancy Pelosi will be Speaker of the House," said Rep. Chris Van Hollen (D-Md.), the head of the Democratic Congressional Campaign Committee (DCCC).
The DCCC is the national organization charged with electing House Democrats.
Numerous, skilled political prognosticators suggest that Republicans could score 50 or more seats and win back control of the House for the first time since 2006. But Van Hollen dismissed some of those suggestions after seeing how pundits picked Republican candidate Tim Burns to win a pivotal special election earlier this year against Rep. Mark Critz (D-Pa.) to succeed the late-Rep. Jack Murtha (D-Pa.). Critz not only defeated Burns, but won the race going away. Van Hollen also reminded reporters that political soothsayers were wrong about the chances of Rep. Bill Owens (D-N.Y.) who defeated Conservative Party candidate Doug Hoffman in a 2009 special election in upstate New York.
"I've got a lot of respect for people who spend a lot of time making these predictions, but they're often wrong," Van Hollen said, emerging from a Christian Science Monitor breakfast meeting with reporters Thursday. "On many occasions in the last 20 months the political prognosticators have been wrong. And voters hate to be told by Washington pundits how they're going to vote."
But Van Hollen conceded that one of the reasons some Democrats are in trouble now is because individual lawmakers didn't gird for a potential GOP sea change this fall. "There are a few members who we approached many, many, many months ago to get their act together who did not take that advice," Van Hollen said. "We're obviously working closely to protect those who did not prepare themselves."In particular, Van Hollen applauded the efforts of House Armed Services Committee Chairman Ike Skelton (D-Mo.) who Democrats say buckled down months ago in the face of a tough re-election skirmish with Republican nominee Vicky Hartzler.
"It's a cycle that puts all of us to the test," Van Hollen said.
He said that some Democrats are now in trouble due to an infusion of "outside" money that interest groups are injecting into races. In particular, Van Hollen noted that those funds have recently put the races of Reps. Raul Grijalva (D-Ariz.) and Phil Hare (D-Ill.) into play. And he noted that outside groups are outspending Democrats five to one.
"When one of these third parties parachutes in from outside the district, it obviously changes the dynamic in the race," Van Hollen said.
Van Hollen ran the DCCC in the previous Congress, presiding over big Democratic gains two years ago. He told reporters shortly after the 2008 election that he would not continue as DCCC chairman. But Pelosi drafted Van Hollen for a rare second-round and made him a part of her inner leadership circle.
"She didn't want someone with training wheels on," Van Hollen laughed when asked why the speaker asked him to remain at the DCCC.
A reporter then asked Van Hollen if he'd stick around for a third term.
"That I can tell you will not happen," Van Hollen said with a chuckle.