US seeks more powerful bomb to combat Iran's underground facilities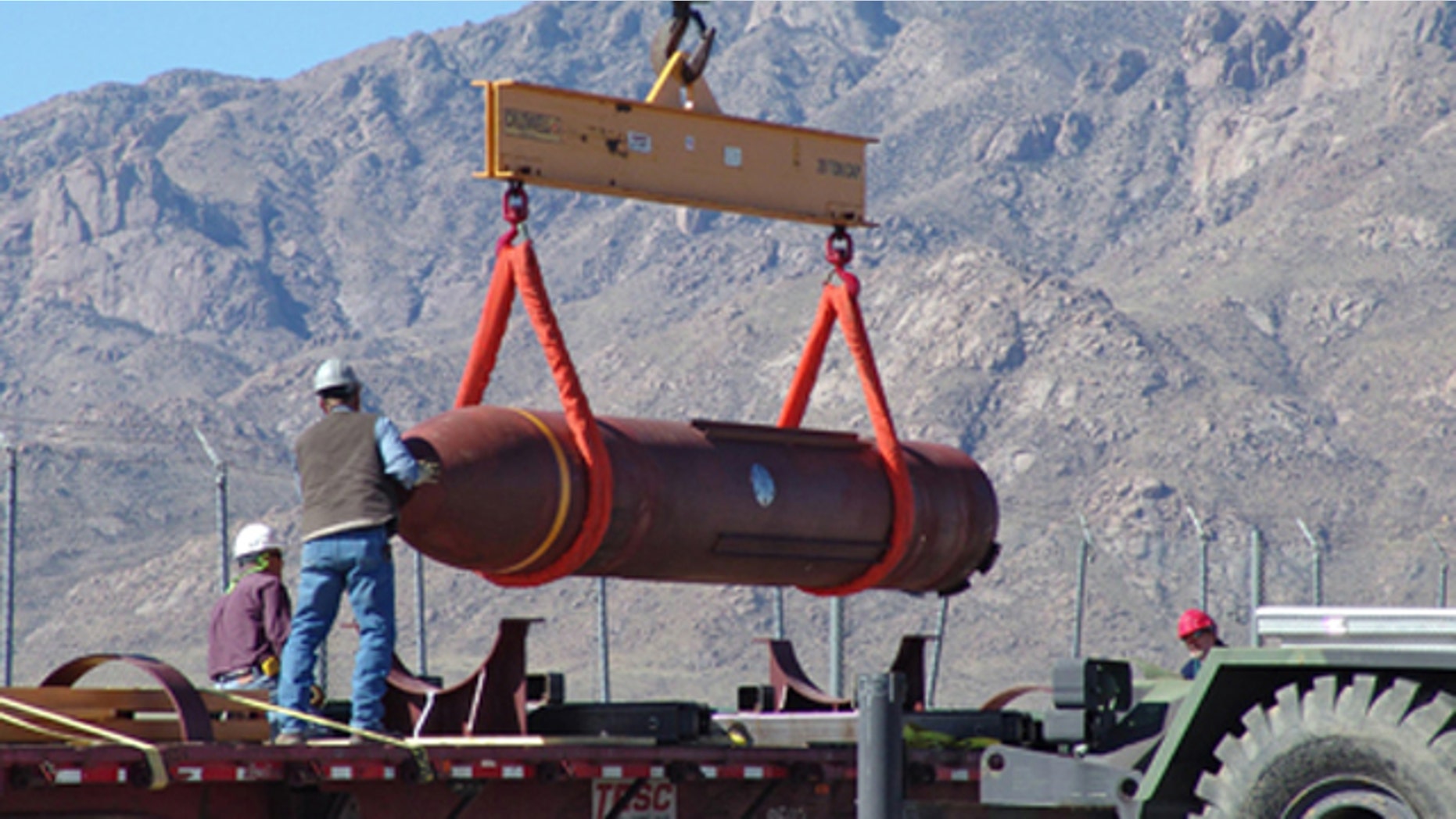 The Pentagon is seeking a more powerful bomb after acknowledging that the U.S.'s largest bomb, the Massive Ordnance Penetrator, is not capable of destroying Iran's most heavily fortified underground facilities, Fox News confirms.
"We've long said we need the capability these weapons will provide us," Capt. John Kirby, Pentagon spokesman told Fox News.
"We're committed to their development and comfortable that they will contribute to all the capabilities our military can bring to bear against hardened targets," Kirby said.
Doubts about the MOP's effectiveness reportedly prompted the Pentagon to secretly submit a request to Congress for funding to enhance the bomb, according to The Wall Street Journal.
Speaking about the MOP, or "bunker busting bomb," in November, Kirby said the weapon would give the U.S. "a far greater capability to reach and destroy an enemy's weapons of mass destruction that are located in well protected underground facilities to a magnitude far greater than we have now."
At that time, Kirby also denied that the bombs were designed to target Iran, the only country known to have buried its nuclear weapons.
Now, Defense Secretary Leon Panetta "acknowledges shortcomings in the development of the weapon," a senior U.S. defense official told Fox News.
Initial tests reportedly indicated that the bomb wouldn't be able to destroy some of Iran's facilities, although it was unclear if depth was a factor, or if Tehran had since added new fortifications to protect them, The Wall Street Journal reports.
The request for a more powerful bomb is part of contingency planning for a possible strike against Iran's nuclear program, U.S. officials told The Wall Street Journal.
Fox News' Justin Fishel contributed to this report.
Click here to read more on the MOP.