US could lose a war with China or Russia as global dominance wanes: report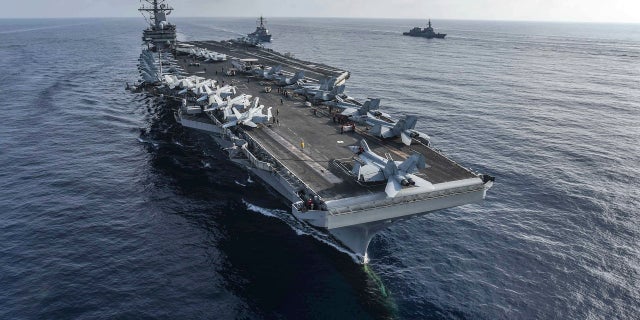 A lack of innovation, insufficient resources and overall complacency is threatening to upend the once undisputed strength of the U.S. military to the point where "it might struggle to win, or perhaps lose, a war against China or Russia," a newly published report from a bipartisan commission analyzing President Trump's national security strategy warned.
For years, the White House has ignored warning signs regarding the U.S. military's depleting stance as a powerhouse on the world stage, as China and Russia continued to seek military dominance in their region and globally, The Washington Post reported citing a new analysis published Wednesday by the National Defense Strategy Commission.
"The U.S. military could suffer unacceptably high casualties and loss of major capital assets in its next conflict. It might struggle to win, or perhaps lose, a war against China or Russia," the report stated. "The United States is particularly at risk of being overwhelmed should its military be forced to fight on two or more fronts simultaneously."
The commission, which is comprised of former Democratic and Republican officials handpicked by Congress, cited a lack of resources, innovation and prioritization for its leaders among a list of 32 recommendations for why the U.S. military is losing its edge, according to the Post.
The report agreed with the goals behind President Donald Trump's 2018 National Defense Strategy, which ordered a massive overhaul of the military, however, it found that Washington is not acting quickly enough to follow through on plans.
In addition, confidence from America's allies has waned as the U.S. military presence suffers in areas such as Europe, Asia, and the Middle East -- paving the way for a potential military conflict, according to the Post citing the report.
The commission tasked the Pentagon to advise on how it plans to address the issues flagged in the report, and how the U.S. plans to maintain its military dominance.
The report also recommended Congress boost defense spending and lift budget caps in the next two years, the Post reported. Currently, the budget tops out at $716 billion – with China and Russia spending just a fraction of that figure.
Meanwhile, National Security Advisor John Bolton has said the budget will remain stagnant over the next few years, and the administration has advocated for cutting costs, according to the Post, which would adversely impact the likelihood of fulfilling the goals of the national defense strategy, the commission found.
In order to keep pace with Russia and China, the report also recommended a series of expansions and advanced weaponry across the Army, Air Force, and Navy, along with modernizing the U.S. nuclear stash, according to the Post.