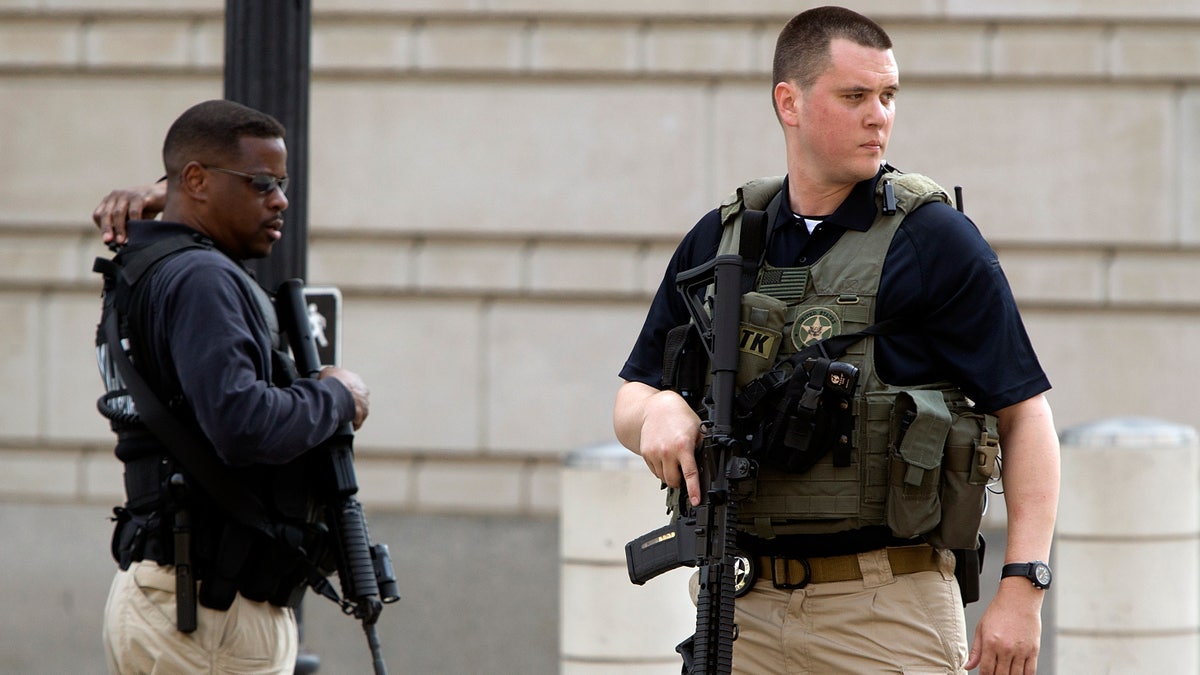 U.S. Marshals are playing more than just a supporting role in Mexico's fight against the drug cartels. They are going above and beyond portraying themselves as Mexican Marines to take part in drug raids.
The service sends in a few specialists to help Mexico hunt suspects, the Wall Street Journal reported. The specialists disguise themselves as Mexican officials and hunt suspects, some of which are not on the U.S. wanted list.
The secret missions are approved by U.S. Marshals executives and also approved by Mexican Marines leaders, the journal reports.
"The U.S. Marshals have an important—and sometimes dangerous—mission of capturing fugitives and facilitating extraditions in the United States and around the world," a spokeswoman told the journal.
The missions performed are at a high level of the Mexican government, another U.S. official said.
Although the Mexican embassy denied that U.S. agencies are taking part in drug raids, one American, dressed as a Mexican Marine, was shot and wounded in a gunfight on July 11, the journal said. Only a select few of law enforcement are aware of the missions.
The U.S. Marshals Service works closely with the Mexican Marines because of the agency's expertise in apprehending wanted suspects.
In the July 11 raid, the journal said, members of the FBI, DEA and U.S. Marshals Service met up with Mexican Marines to prepare for a raid to capture a senior member of the Los Mazatlecos.
The group went on foot and was met with gunfire. One American was wounded in the raid. However, officials wanted to keep the situation quiet.
Nothing has been made public of the matter, but officials told the Wall Street Journal, the Marshals Service is planning another mission in Mexico.