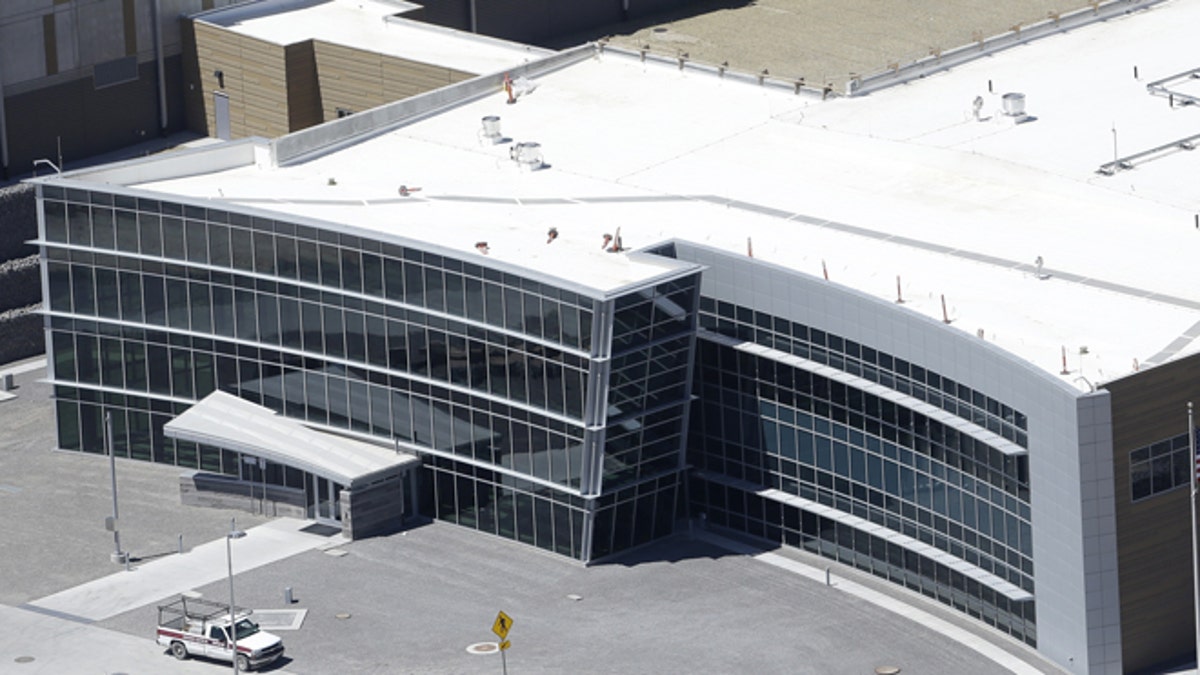 WASHINGTON – The U.S. judiciary told Congress on Tuesday it opposes the idea of having an independent privacy advocate on the secret Foreign Intelligence Surveillance Court, while members of Congress lauded the idea at a Capitol Hill hearing.
Speaking for the entire U.S. judiciary, U.S. District Judge John D. Bates sent a letter to the Senate Intelligence Committee saying that appointing an independent advocate to the secret surveillance court is unnecessary and possibly counterproductive, and he slammed other key reforms as adding too heavy a caseload to the secret court's work. In FISA court hearings, judges only hear from the government seeking a spy warrant.
Bates said opening the proceeding to an advocate for privacy in general — who would never meet the suspect or be able to defend the charges against him — wouldn't create the kind of back and forth seen in open criminal or civil court proceedings.
"Given the nature of FISA proceedings, the participation of an advocate would neither create a truly adversarial process nor constructively assist the courts in assessing the facts," he wrote.
Members of the presidential task force that recommended such an advocate defended the proposal before the Senate Judiciary Committee, as did Chairman Patrick Leahy, D-Vt., during a hearing on the NSA's surveillance programs Tuesday.
Cass Sunstein, a member of the Review Group on Intelligence and Communications Technologies, said the secret court should not be making decisions on law or policy without an opposition voice.
"We don't think that's consistent with our legal traditions," Sunstein said. He also said that a public advocate would only be needed for a small number of cases because most FISA proceedings do not involve "issues of law or policy."
Those competing points of view are playing out as President Barack Obama decides what changes he'll back and unveil in a speech Friday to satisfy privacy, legal and civil liberties concerns over the NSA's surveillance practices.
Bates, the former FISA chief judge, also rejected the panel's recommendation that the government seek court approval every time it wants to obtain information in cases of national security, known as a national security letter. Roughly 20,000 such letters are issued every year. Bates said it would create too much work for the court, even if staff were added to handle the caseload.
Bates was speaking for the judiciary in his current role as the administrative judge of the United States courts. In his letter, Bates said a public advocate would not be able to provide an independent factual investigation because of the court's "operational security reasons." But he did not detail any constitutional impediments.
Rep. Adam Schiff, an advocate for FISA reform, said Tuesday that reformers aren't pushing for an independent advocate in all cases. "It would only be for the request to bless broad programs or for novel constitutional issues," the California Democrat said in an interview Tuesday.
Schiff, a senior member of the House intelligence committee, added that requiring the court to sign off on National Security Letters would create more work, but that's no excuse to skip the reforms.
Task force members also defended their proposal to shift the government's massive inventory of Americans' phone records from the NSA to telephone companies. When Sen. Charles Grassley, R-Iowa, raised concerns about whether phone companies could safely hold phone metadata, Geoffrey Stone, a University of Chicago law professor, acknowledged that could be a concern.
But Stone said the panel concluded there was a much greater threat posed by possible government abuse of the phone data in the future. Keeping the records with the NSA, Stone said, "leaves sitting out there a huge amount of personal information about Americans that could be abused in awful ways."
The task force members reiterated their report's conclusions that the bulk phone collection had not proved critical to past terrorism cases. Former CIA Acting Director Michael Morell said the NSA's sweeps of foreign computer users' Internet data has proven "much more valuable" in counterterrorism cases than the agency's collection of domestic phone records from Americans.
The phone companies don't want the job of storing the records, however. Executives and their lawyers have complained about the plan in confidential meetings with administration officials and key congressional intelligence and other committees, according to interviews by The Associated Press. Two phone executives familiar with the discussions said the cellular industry told the government that it prefers the NSA keep control over the surveillance program and would only accept changes if they were legally required. The executives spoke on condition of anonymity because they were not authorized to disclose the private discussions. But there have been public complaints, too.
"Our members would oppose the imposition of data retention obligations that would require them to maintain customer data for longer than necessary," said Jot Carpenter, vice president of government affairs for CTIA-The Wireless Association, the trade group for the cellular phone industry.
Liability is a key concern for phone companies, which could be sued if hackers or others were able to gain unauthorized access to the records. Under the Patriot Act, which governs the NSA's phone collection program, the phone companies are free of legal responsibility for disclosing customer records to the government in counterterrorism investigations. Industry lawyers say similar protections could be broadened to cover phone companies holding customer data for the NSA, but it's unclear whether Congress would pass them.
A former top NSA lawyer and Bush administration national security official who has represented phone firms, Stewart Baker, said Congress only grudgingly granted legal protections to the phone companies in the immediate years after the 9/11 attacks.
"The phone companies were seared by their experience in Congress and can't be enthusiastic about a return engagement," Baker said.
Even with broader legal protections, the companies would expect to cope with a surge in demands for business records from local prosecutors, private lawyers, insurance firms and others. Companies already retain some customer records, but the duration of their storage and the kinds of records they keep vary. While T-Mobile keeps records for seven to 10 years, according to a recent Senate Commerce Committee study, other major firms — including Verizon, US Cellular and Sprint — keep them less than two years.