'Unacceptable': Lawmakers battle military retiree cuts ahead of key budget vote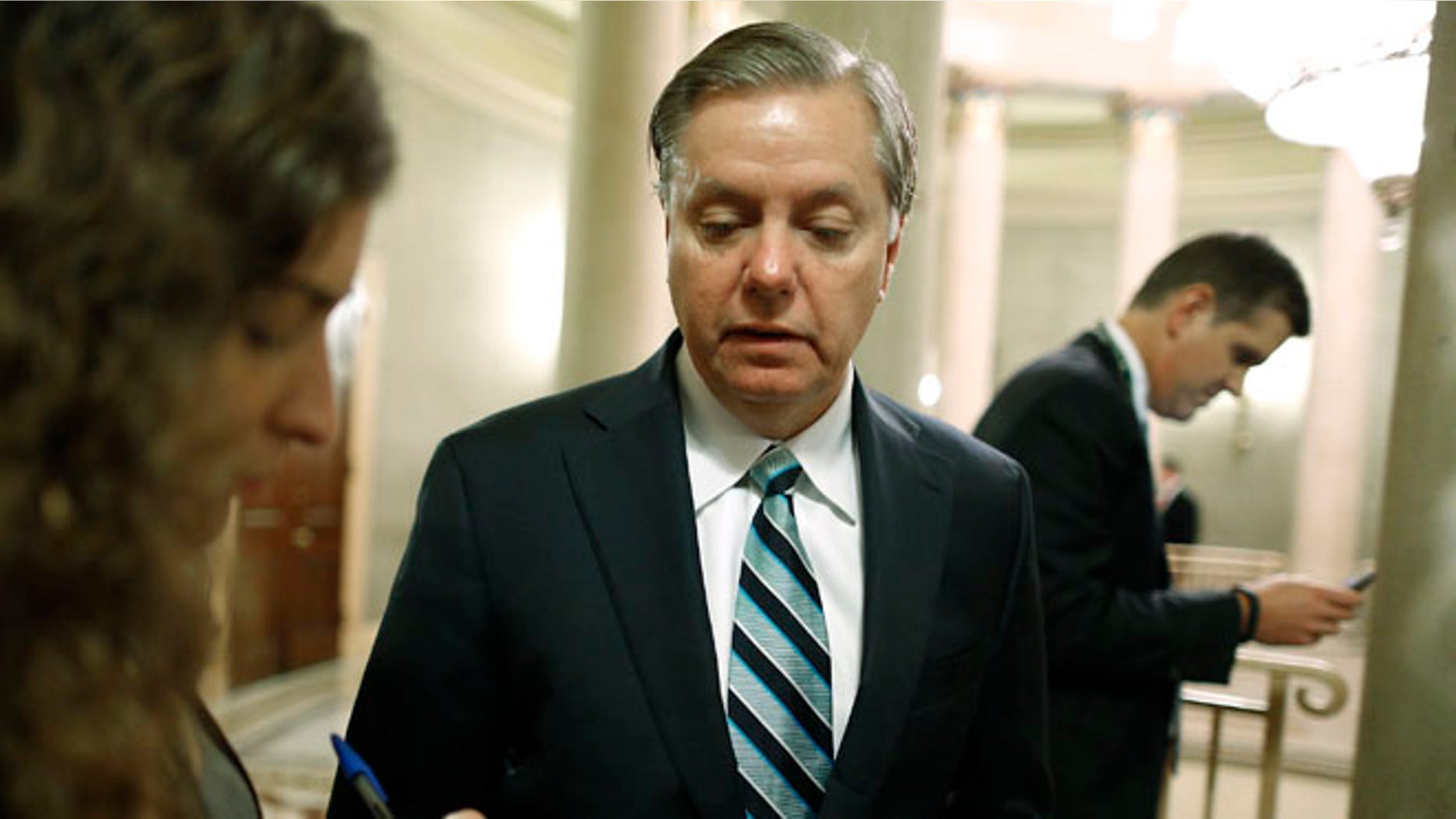 America's veterans and military retirees suddenly have emerged at the center of the budget debate and could be the determining factor in whether the House-passed deal makes it through the Senate.
Despite the bill sailing out of the House last week on a strong bipartisan vote, Senate Republicans say the plan unfairly forces veterans to pick up the cost of new spending. The provision generating heated opposition from Veterans of Foreign Wars and allied lawmakers would cut retirement benefits for military retirees by $6 billion over 10 years.
"It's unacceptable to single out our men and women in uniform in this way," said Sen. Kelly Ayotte, R-N.H., who on Monday is joining New Hampshire veterans groups to protest the bill.
The turbulence comes ahead of a key test vote on Tuesday. In sharp contrast to the confident statements issued by House leaders ahead of their vote last week, Senate leaders indicate they're still corralling support.
"The struggle is still on in the United States Senate," Senate Majority Whip Dick Durbin, D-Ill., said in an interview on Sunday.
Democrats need to hold most their caucus of 55 senators together and pick up a handful of GOP senators in order to reach the 60-vote threshold to advance the bill.
But the Republican "no" votes were piling up over the weekend. Unlike in the House side, where Speaker John Boehner aggressively battled conservative groups trying to kill the bill, GOP leaders in the Senate are signaling opposition, or at least resistance, to the package. One member of the leadership team, Sen. John Thune of South Dakota, announced Friday that he opposes the deal because it breaches spending caps put in place by a 2011 budget deal "and doesn't include meaningful spending reforms that address our debt and deficit."
Meanwhile, Ayotte and other senators are rallying opposition against the military retiree provision.
The bill includes a 1 percent reduction in cost-of-living benefits for many retirees under 62 years old. It also requires most federal civilian employees to pay more toward their pensions -- however, that provision affects only new hires, while the change for military retirees could affect those currently serving.
"Unfortunately, our current and future military retirees were not provided with similar protections that current civilian federal employees are receiving under this act," Ayotte, along with Sens. Lindsey Graham, R-S.C., and Roger Wicker, R-Miss., wrote in a letter to colleagues.
They called the provision "unacceptable." They estimated that a 42-year-old sergeant first class retiree would lose roughly $72,000 under this change.
The three senators indicated they could support the bill if the military retiree provision is changed. It's unclear whether Senate leaders would consider making such changes -- as that likely would require another vote in the House.
Durbin, speaking on CBS' "Face the Nation," predicted Senate leaders will need "about eight Republicans" to support the bill on Tuesday -- indicating he expects about three Democratic defections.
"I feel we'll have a good, strong showing from the Democratic side. But we need bipartisan support to pass it," he said.
On the other side of the Hill, House Budget Committee Chairman Paul Ryan was defending his compromise budget deal, and suggesting congressional Republicans will be more demanding of Democrats during the upcoming debit-limit talks.
"We as a caucus -- along with our Senate counterparts -- are going to meet and discuss what it is we're going to want out of the debt limit," the Wisconsin Republican told "Fox News Sunday." "We don't want nothing out of this debt limit. We're going to decide what it is we're going to accomplish out of this debt-limit fight."
Congress faces a Jan. 15 deadline to pass a budget bill or risk another partial government shutdown. The debt-ceiling deadline is expected to hit sometime in February.