U.S. Official: Vice President Joe Biden Reportedly Looking Into Mediation For Venezuela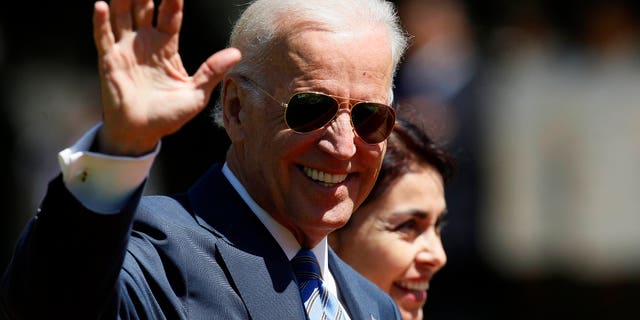 VALPARAISO, Chile (AP) – U.S. Vice President Joe Biden has been discussing the "difficult situation" in Venezuela with other Latin American leaders attending Chile's presidential inauguration on Tuesday, and mentioned the possibility of mediation by third parties, according to a senior U.S. administration official.
The official, who was not authorized to speak to reporters on the record, said Biden told the leaders that democracy is more than just holding elections — that human rights, including the right to protest, also must be respected.
The official said Biden told them he stood by remarks this week to Chile's El Mercurio newspaper in which he suggested Venezuela's government is using "armed vigilantes" against peaceful protesters and accused it of "concocting false and outlandish conspiracy theories" of U.S. involvement in the demonstrations.
Biden had mentioned the possibility of mediation by unspecified third parties, the official added.
Venezuelan officials have repeatedly rejected the idea of having another country mediate in their dispute with domestic protesters. Venezuelan President Nicolas Maduro described Biden's remarks to El Mercurio as "aggression" on the part of a country he accuses of backing opponents trying to undermine "a solid democracy that has had the popular backing in 18 elections over 15 years."
He cancelled plans to attend the Chilean inauguration, sending Foreign Minister Elias Jaua instead.
Argentine foreign minister Hector Timerman said Tuesday that fellow ministers from the UNASUR block of South American governments will meet Wednesday in Chile to hear what Jaua has to say and take action to support Venezuela's government from forces he has labeled "coup plotters."
Ecuadorean President Rafael Correa said that he hoped the gathering in the capital of Santiago will end with a declaration of support for Maduro's government.
"It's clear what is happening in Venezuela," said Correa. "It is an attempt to destabilize a legitimate, elected government, and we cannot permit that."
Peruvian President Ollanta Humala said that the most important thing "is that the right of non-intervention is respected."
Bachelet tried to reach out to those on both sides of Venezuela's political divide during a television interview last week, expressing the importance of respect for human rights while saying it didn't "seem proper to take violent actions seeking to destabilize a democratically elected government."
Venezuelan opposition leader Henrique Capriles said in an interview from Caracas with Chile's La Tercera that he found Bachelet's statement strange. "There has been no word rejecting the disproportionate use of force," he said.
Follow us on twitter.com/foxnewslatino
Like us at facebook.com/foxnewslatino