U.S. Lawmakers Feud Over Legislation Banning Release of 'Torture' Photos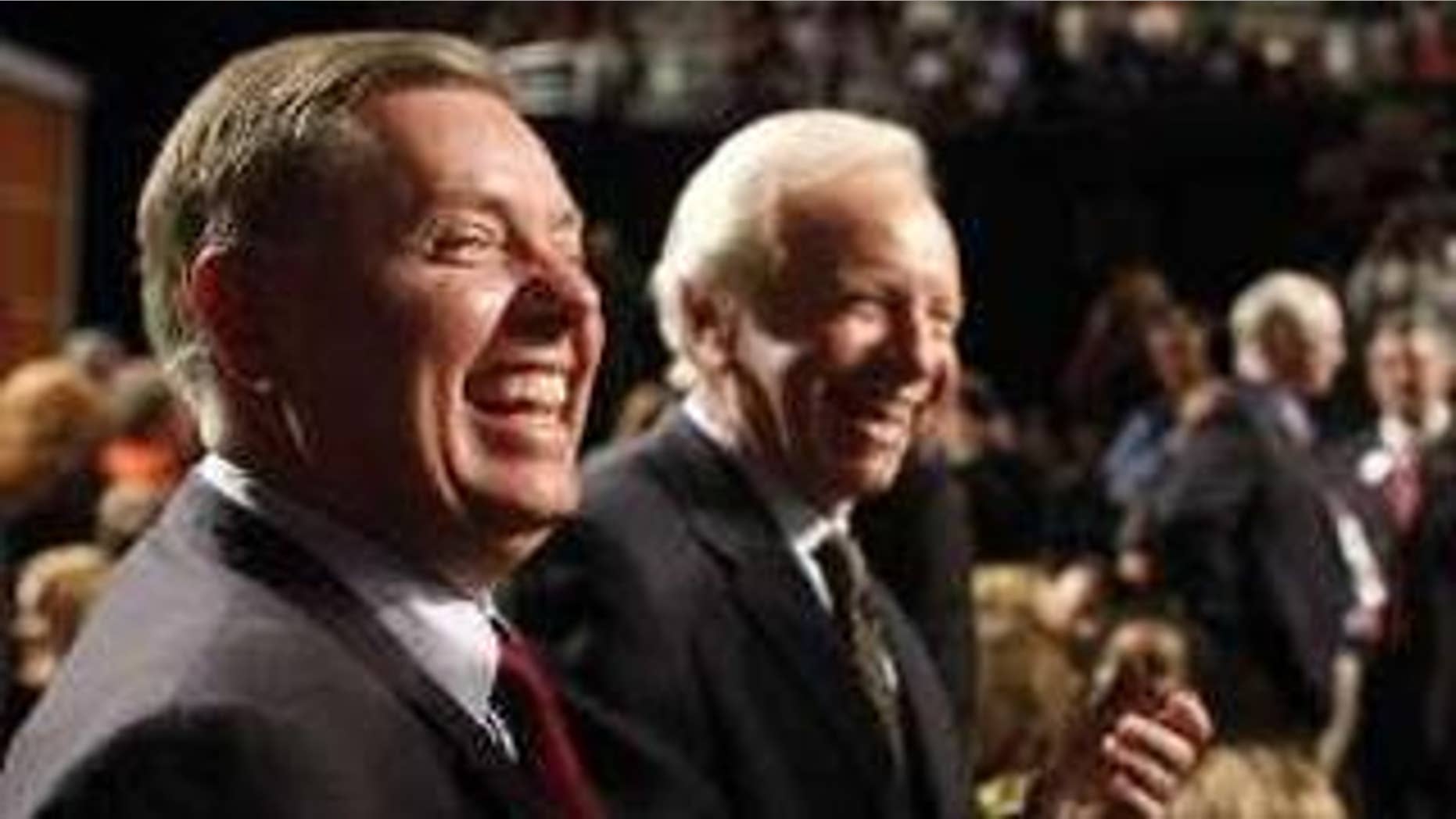 The debate over releasing photos that potentially show the abuse of detainees at the hands of U.S. troops is on the verge of exploding into a full-blown standoff on Capitol Hill.
House Democrats are threatening to defeat a war spending bill unless an amendment that prohibits the release of the so-called "torture" photos is removed.
But the authors of the amendment, Sens. Joe Lieberman, I-Conn., and Lindsey Graham, R-S.C., are threatening a filibuster if the provision, which passed unanimously in the Senate, is stripped out.
"Senator Graham and I will not go quietly in the night because the safety of our troops and our nation is on the line," Lieberman said at a news conference Tuesday alongside Graham.
Graham said U.S. troops have enough to do without "Congress adding to their burdens. So nothing's going forward until we get this right."
The question over the release of the photos is one of two key issues that is jamming up final consideration of a major, emergency spending bill to fund the war in Iraq, efforts in Pakistan and Afghanistan and prepare for the H1N1 flu.
House Speaker Nancy Pelosi was reportedly ready to kill Senate efforts to ban the release of the photos for three years, but only on the condition that a federal judge block an ACLU lawsuit asking for the pictures.
But House Majority Leader Steny Hoyer, D-Md., disputed reports Tuesday that House Democrats had a cut a deal.
"I don't know whether an agreement has been reached," he said.
The feud began last month when President Obama,  in a sharp reversal, announced he would not release photos potentially showing U.S. military personnel abusing prisoners in Iraq and Afghanistan in the aftermath of the Sept. 11, 2001 terrorist attacks.
"President Obama did the right thing because he knows that the release of these photos will achieve no good and cause great harm," Lieberman said Tuesday.
"To release the photos to me is sheer voyeurism," he added.
FOX News' Catherine Herridge contributed to this report.