U.S. General Fired for Verbal Attack on Afghan Leader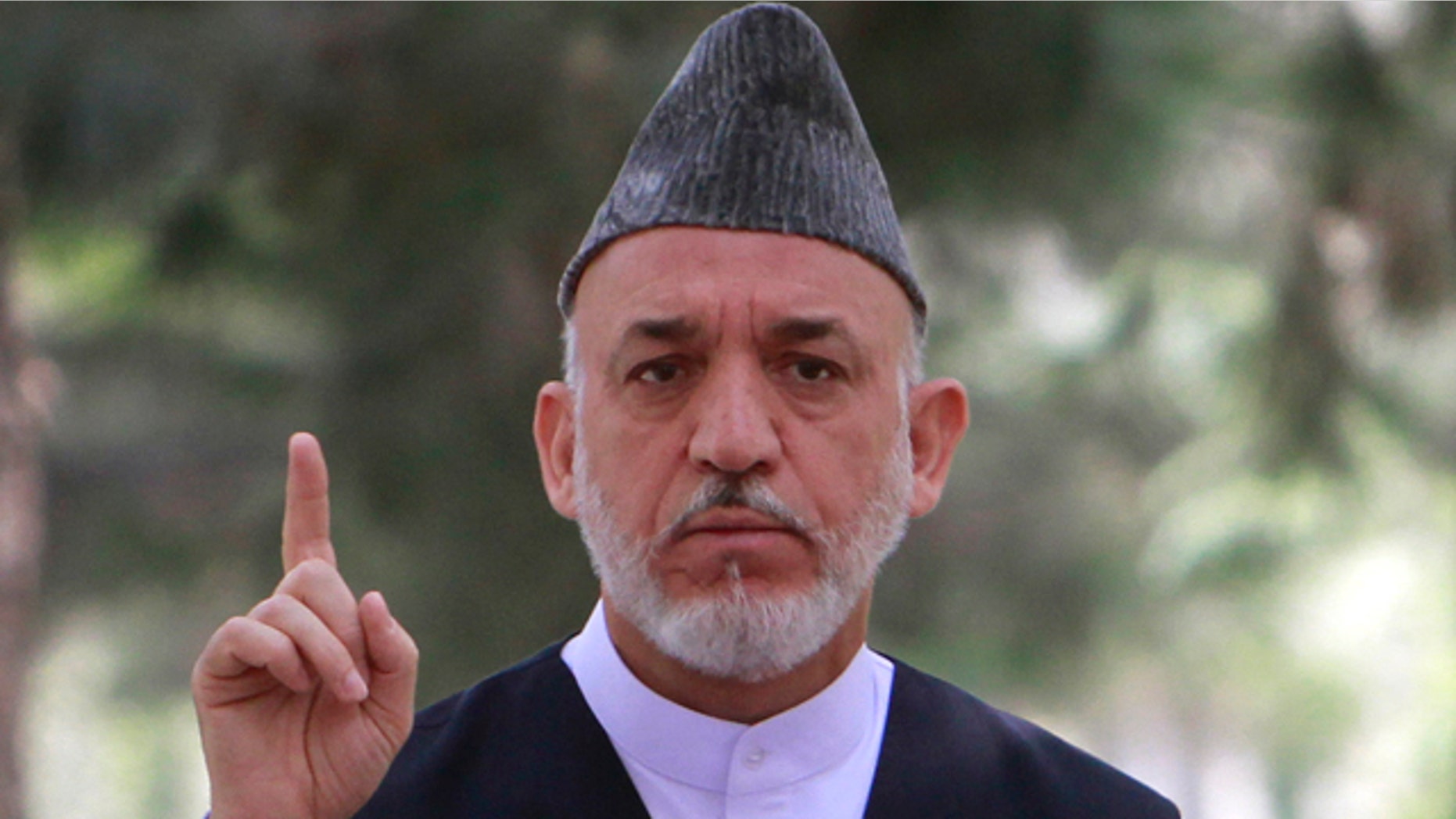 A top U.S. general in Afghanistan was fired Friday for making disparaging remarks about Afghan President Hamid Karzai and his government.
Maj. Gen. Peter Fuller, deputy commander of the NATO training mission in Afghanistan, made the remarks in an interview with Politico that was published Thursday.
Fuller told Politico that major players in the Afghan government are "isolated from reality." Fuller reacted angrily to claims from Karzai that Afghanistan would side with Pakistan if it were to go to war with the United States.
Fuller called Karzai's statements "erratic," adding, "Why don't you just poke me in the eye with a needle! You've got to be kidding me … I'm sorry, we just gave you $11.6 billion and now you're telling me, 'I don't really care'?"
Gen. John R. Allen, the commander of International Security Assistance Force (ISAF), released a statement Friday saying Fuller was to be relieved of his duties, "effective immediately."
"These unfortunate comments are neither indicative of our current solid relationship with the government of Afghanistan, its leadership, or our joint commitment to prevail here in Afghanistan", Allen said.
"The Afghan people are an honorable people, and comments such as these will not keep us from accomplishing our most critical and shared mission-bringing about a stable, peaceful and prosperous Afghanistan."
Pentagon officials who spoke to Fox News on the condition of anonymity agree that Fuller seemed to go off the rails in the Politico interview, admitting he showed extremely poor judgment. The fish line didn't help his cause:
"You can teach a man how to fish, or you can give them a fish," Fuller said. "We're giving them fish while they're learning, and they want more fish! [They say,] 'I like swordfish, how come you're giving me cod?' Guess what? Cod's on the menu today."
Fuller is not the only loose-lipped general to sink his own ship. Gen. Stanley McChrystal, once the commander of ISAF, was fired by President Obama himself after the Rolling Stone published disparaging remarks he and his staff made about members of the administration.