Trump to meet with Miami Latinos in outreach effort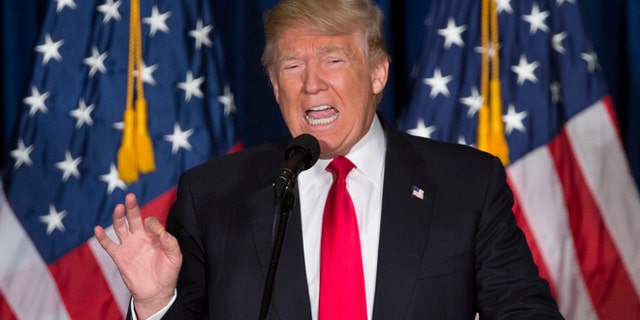 Donald Trump plans to break bread – or perhaps empanadas – with about 20 Latino community leaders from South Florida at the venerable Versailles Cuban Restaurant on Friday.
Trump won the Florida GOP primary, but lost in Miami-Dade County, home to his opponent at the time, Sen. Marco Rubio.
Trump hopes to make overtures to the Latino community, and Cuban-Americans in particular – a group that tends to include more Republicans than most other Latino populations, but that has not fully lined up behind the real estate mogul, the Miami Herald reports.
The invitees include elected officials, business owners and faith leaders, the Herald says.
That meeting will be followed by a larger gathering at the DoubleTree Hotel Miami Airport & Convention Center.
Both are private affairs.
"This is an opportunity for him to listen," said Karen Giorno, Trump's senior political adviser and Florida campaign chief, to the Herald. "There are some people that, I'm not gonna lie, they don't know him. So they only know what they've heard. This is their opportunity to get to know the candidate."
Trump has a high unfavorability rate among Latinos – about 80 percent. He was disliked by the population since shortly after he launched his campaign last year with a denunciation of Mexico, saying it dumps its worst people on the United States.
Later Trump vowed to build a huge wall along the border, and to have a sort of deportation army that would round up and expel all 12 million undocumented immigrants.
Most recently Trump caused a stir when he said that federal judge, Gonzalo Curiel, who was presiding over his Trump University, case could not be objective because of his Mexican heritage.
Some of South Florida's most prominent Cuban-American political officials have either reacted tepidly to Trump's candidacy or flat out said they will not vote for him.
Giorno is quoted by the Herald as saying Trump selected Miami for his Latino outreach because it is a "microcosm" of Latinos.
"The speech is really going to talk about, we're all Americans," Giorno said. "What affects one group will affect all groups."
Like us on Facebook