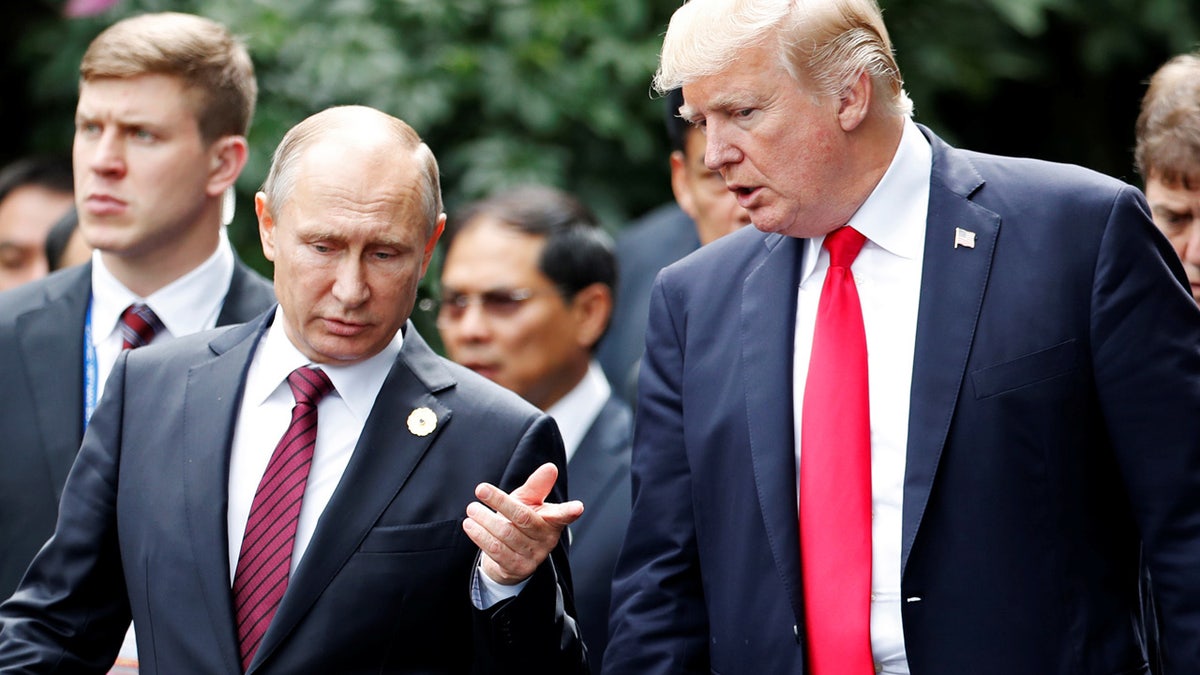 President Trump and Russian President Vladimir Putin issued a joint statement on Saturday vowing to continue the fight against ISIS in Syria until the militants are completely defeated, Reuters reported, citing the Kremlin.
The statement was released after the two leaders chatted briefly during the APEC summit in Danang, Vietnam, Reuters reported, citing the Kremlin.
The statement reportedly said both Washington and Moscow agree that there is no military solution to the conflict and both countries expressed a commitment to Damascus' sovereignty.
The two leaders chatted on Saturday while they walked to a "family photograph" at the summit and donned matching silk button-down shirts the day before, holding true to the tradition of wearing local attire at annual display of cooperation among world leaders.
The White House and the Trump administration earlier appeared to downplay Trump's possible meetings with Putin during the summit.
White House press secretary Sarah Sanders blamed a scheduling conflict for why the two would not have a formal meeting. But she said it was "possible" and "likely" that they would have a less formal encounter.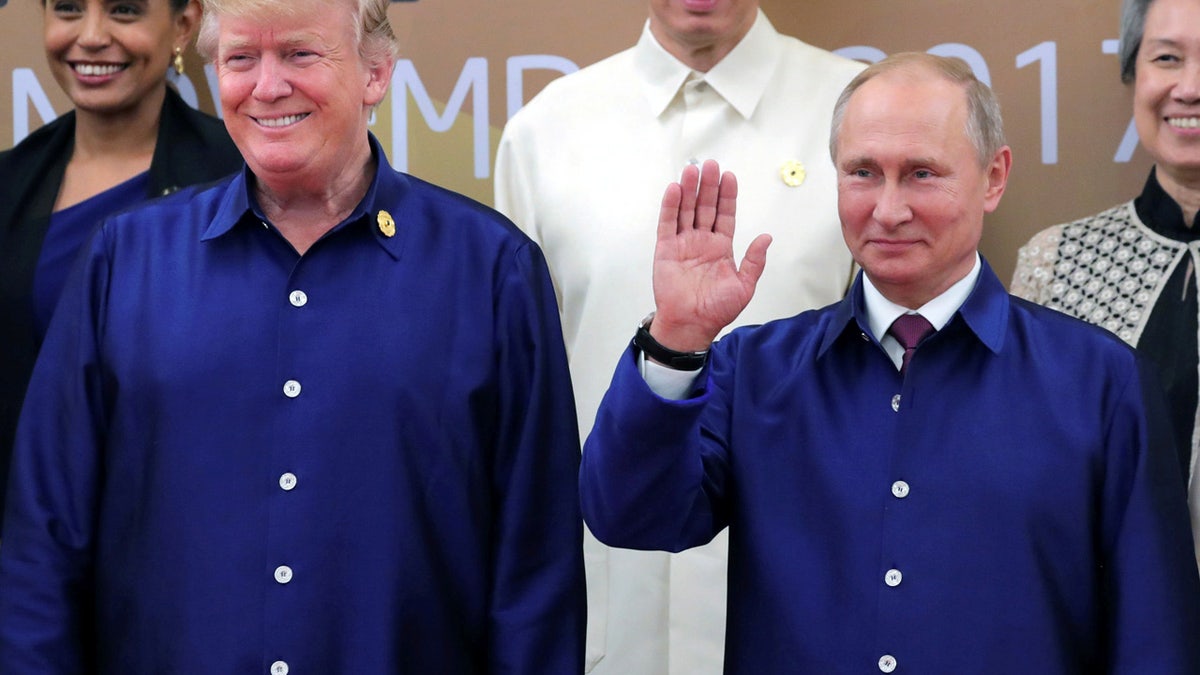 U.S. Secretary of State Rex Tillerson told reporters in Beijing on Thursday that there was no reason to schedule a formal meeting between Trump and Putin if the two countries are unable to make significant progress on issues including Syria and Ukraine.
"The view has been if the two leaders are going to meet, is there something sufficiently substantive to talk about that would warrant a formal meeting," he said.
It was reported on Thursday that Washington and Moscow were nearing an agreement on Syria for how they hope to resolve the Arab country's civil war once ISIS is defeated.
The U.S.-Russian agreement that was being discussed focused on three elements, officials told The Associated Press: "deconfliction" between the U.S. and Russian militaries, reducing violence in the civil war and reinvigorating U.N.-led peace talks. The officials weren't authorized to discuss the deliberations and requested anonymity.
The Associated Press contributed to this report