Trump may be lagging in polls, but he's winning campaign on social media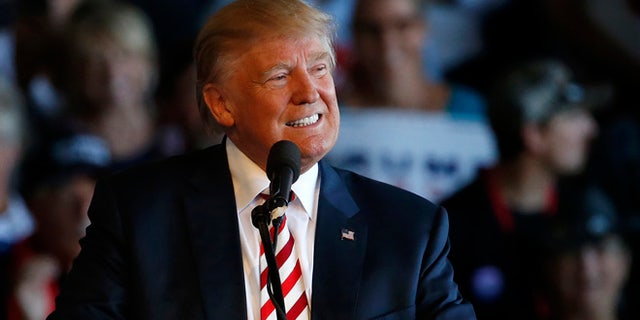 NEWYou can now listen to Fox News articles!
With fewer than 20 days before Election Day, Republican presidential nominee Donald Trump might be lagging behind competitor Hillary Clinton in the polls, but he is winning on social media.
Over the last two weeks, the billionaire businessman has shattered his records on being the most talked about candidate on Facebook.
Last week, with the help of the lewd recording scandal, Trump generated more than 307 million likes, comments, shares and posts about him and his campaign, USA Today reported.
The week before that, he had 253 million interactions on the social media platform.
By comparison, Clinton hit 206 million interactions on Facebook – breaking the 200-million-interaction mark for the first time this campaign.
These interactions were generated by 38.3 million Facebook users for Trump last week, while Clinton had 29.5 million users talking about her online.
With their final debate showdown scheduled for Wednesday night, these numbers should swell once again.
USA Today reported Facebook, who provided the data, only measures the volume of conversation, not the sentiment for each candidate.
According to the report, third-party candidates Libertarian Gary Johnson and Green Party candidate Jill Stein are struggling to break into the online conversation.
Johnson peaked at 12.6 million interactions the last week of September, while Stein has not generated more than 5.9 million interactions since she hit the mark in July.
Johnson generated 6.1 million interactions last week and Stein hit 2.6 million during the same time period.
The data released by Facebook only focuses on the four candidates and does not mention any other high profile user.
Like us on Facebook
Follow us on Twitter & Instagram