Trump Jr, GOP under fire for going soft on Bud Light boycotts: No interest in 'pushing back'
Trump Jr. called for end to Bud Light boycotts, citing company's support of Republicans
Critics are slamming a powerful GOP committee and Donald Trump Jr. after apparent attempts to squelch widespread boycotts of Bud Light over its partnership with transgender activist Dylan Mulvaney.
Trump Jr. called for an end to the boycotts of the beer last week, citing how Bud Light's parent company, Anheuser-Busch, has a history of donating to Republicans. On Saturday, the National Republican Congressional Committee (NRCC) quietly deleted a tweet and fundraising page where people could donate money and receive a drink koozie, the Daily Beast reported Saturday.
"Thanks to Dylan Mulvaney, we can all finally admit that Bud Light tastes like water," the NRCC said in the deleted tweet, according to the Daily Beast. "With our new [koozies], you can make sure no one confuses Bud Light with real beer ever again."
Donation filings show Anheuser-Busch is a sizable donor to the NRCC, giving the group nearly $465,000 in just the 2022 election cycle.
ANHEUSER-BUSCH SHEDS ROUGHLY $5 BILLION IN VALUE SINCE BUD LIGHT'S DYLAN MULVANEY PACT SPARKED OUTRAGE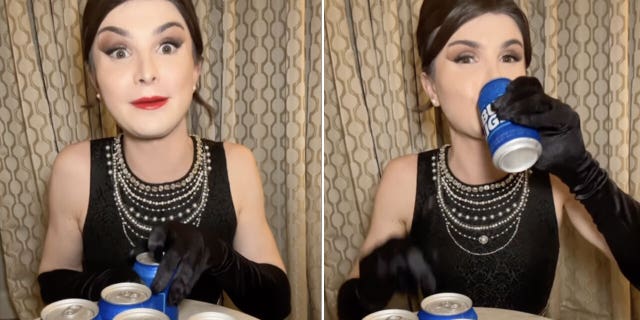 Critics are now lambasting the GOP for removing the fundraising pages.
"The GOP establishment is circling the wagons around Anheuser Busch. These people don't have any interest in pushing back against corporate wokeism or transgenderism," the Daily Wire's Matt Walsh tweeted in response to the report. "In fact they want to help normalize both. This is grassroots conservatism vs the establishment, as always."
BUD LIGHT'S DYLAN MULVANEY CONTROVERSY HITS RURAL DISTRIBUTORS AS BRANDING GURU THINKS CONSUMERS ARE CONFUSED
Critics stretched across the political spectrum, with some describing the NRCC as being hypocritical and "gutless."
Boycotts of Bud Light broke out earlier this month after Mulvaney was sent a special pack of Bud Light with her face on the can as part of an ad for the company's March Madness contest and to celebrate a year since she transitioned.
WYOMING NEWS SITE FINDS MORE THAN THIRD OF SMALL-TOWN BARS SURVEYED ARE EXPERIENCING BUD LIGHT BOYCOTTS
Trump Jr. defended Anheuser-Busch on his podcast last week, calling for an end to boycott while citing the company is "iconic" and that it has a history of donations to Republican candidates.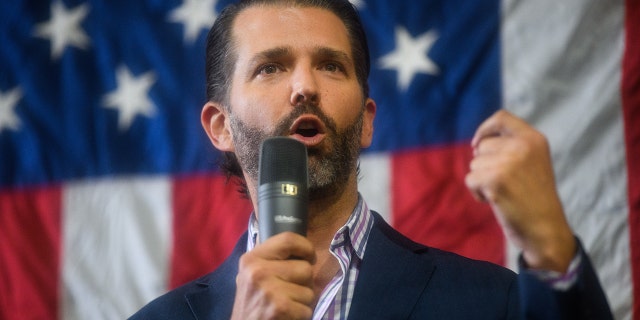 "So, here's the deal. Anheuser-Busch totally s--- the bed with this Dylan Mulvaney thing. I'm not, though, for destroying an American, an iconic company for something like this," Trump Jr. said Thursday.
ANHEUSER-BUSCH DISTRIBUTORS IN HEARTLAND, SOUTH ARE 'SPOOKED' BY BACKLASH TO DYLAN MULVANEY PACT: REPORT
​​"The company itself doesn't participate in the same leftist nonsense as the other big conglomerates," he added. "Frankly, they don't participate in the same woke garbage that other people in the beer industry actually do, who are significantly worse offenders when I looked into it. But if they do this again, then it's on them. Then, screw them."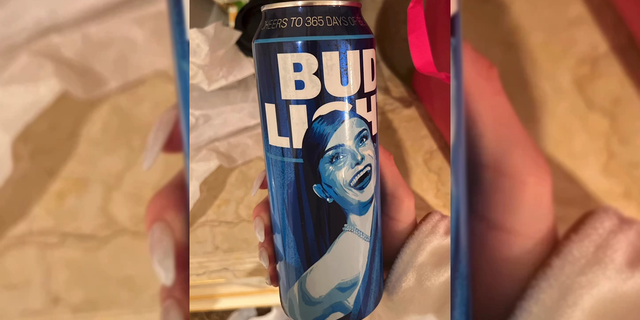 Trump Jr. came under fire from some conservative critics on social media, with many calling for the boycott to continue.
Anheuser-Busch CEO Brendan Whitworth broke his silence on the controversy over the boycott last week, saying in part that the company "never intended to be part of a discussion that divides people."
CRITICS OBLITERATE ANHEUSER-BUSCH CEO'S 'NOTHING' STATEMENT AMID BUD LIGHT-DYLAN MULVANEY UPROAR: A 'DISASTER'
"As the CEO of a company founded in America's heartland more than 165 years ago, I am responsible for ensuring every consumer feels proud of the beer we brew. We're honored to be part of the fabric of this country. Anheuser-Busch employs more than 18,000 people and our independent distributors employ an additional 47,000 valued colleagues," he wrote.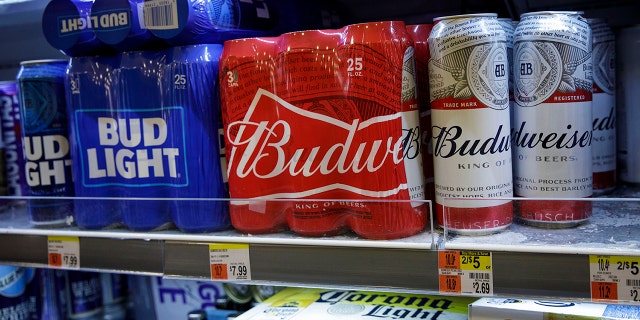 "We have thousands of partners, millions of fans and a proud history supporting our communities, military, first responders, sports fans and hard-working Americans everywhere," Whitworth said. "We never intended to be part of a discussion that divides people. We are in the business of bringing people together over a beer."
On Friday, Budweiser released a patriotic advertisement amid the Mulvaney controversy, which showed the American flag as well as a Clydesdale horse passing by famous American landmarks, such as New York City, the Lincoln Memorial in Washington, D.C., as well as small towns and farmlands.
CLICK HERE TO GET THE FOX NEWS APP
The NRCC, Anheuser-Busch and the Trump Organization, where Trump Jr. serves as executive vice president, did not immediately respond to requests for comment.
Fox News Digital's Michael Lee and Timothy H.J. Nerozzi contributed to this report.