Trump, GOP go on offensive in Calif., where Democrats lay stakes for big midterm wins
Democrats are banking on a changing political tide in Southern California to win a handful of Republican-held seats in the region and propel them toward taking control of the U.S. House.
But recent efforts by Republicans lawmakers -- including growing opposition to the state's so-called sanctuary city laws -- suggest that voters in the region still hold conservative values and support President Trump.
Huntington Beach, in the heart of Orange County and a place where Democrats are especially focused, voted Monday to challenge California's "sanctuary" laws that effectively protect illegal immigrants from being deported.
The city council voted 6-to-1 in favor and intends to back the Trump administration in its court challenge to the state laws -- joining Orange County in the suit and following neighboring city Los Alamitos, which recently passed a resolution opposing the laws that limit cooperation between local agencies and federal immigration agents.
San Diego County is also reportedly considering challenging the laws.
Huntington Mayor Mike Posey said Tuesday morning on Fox News' "Fox & Friends" that his message to the Democrat-controlled state government is that it's telling cities like Huntington Beach and others throughout the state that they are "disobeying federal law and disobeying the Constitution and (must) follow the dictates of Sacramento."
The votes in Huntington and Los Alamitos each attracted about 100 people, huge for a local-government event, with many wearing "Make America Great Again" caps.
"The second (immigrants) step foot across the border, they are criminals," said one passionate resident.
California GOP Rep. Dana Rohrabacher, a top midterm target for Democrats, also attended the Huntington vote.
Rohrabacher's office declined an interview. But the congressman told a local CBS-TV station, "I am very proud of the USA. … I would suggest that those who advocate for sanctuary states are betraying the American people."
Eight Democrats are trying this year to unseat the 15-term congressman in the state's 48th congressional district, as part of the Democratic Party's larger effort to win roughly 26 GOP-held seats and take control of the House.
Since shortly after the 2016 White House race, Democrats began targeting four Orange County congressional districts held by Republicans but that Hillary Clinton won in 2016, becoming the first Democratic presidential nominee to win there since the Great Depression.
Beyond the Rohrabacher seat, Democrats have also targeted the seats of GOP Reps. Darrell Issa, Ed Royce and Mimi Walters, whose districts include at least part of Orange County, as well as a few other Republican-held seats up and down the state.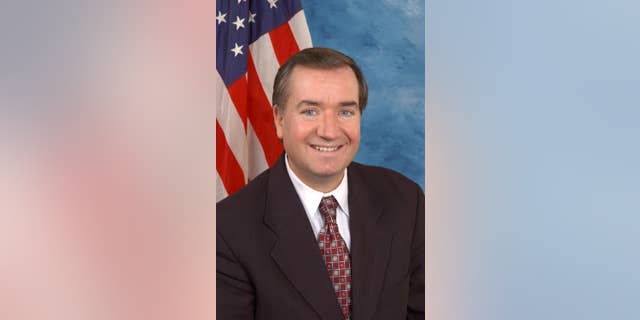 Democrats also see opportunity in the county's influx of Hispanic residents, who according to the 2010 census make up roughly 34 percent of the county population, compared to roughly 23 percent in 1990.
However, Latino voter turnout remains a concern. Their voter registration increased in states across the country in 2016. But voter turnout that year was flat, at roughly 48 percent. And more registered Latino voters stayed home in the presidential election than went to the polls, following a trend since 1996, according to the nonpartisan Pew Research Center.
Republicans still hold an advantage in voter registration in Orange County, roughly 35 percent, compared to 32 percent for Democrats. But the wild card could be how the county's 23 percent "no party preference" voters will cast ballots, say Democratic sources, who hope the party's "'progressive" shift also will help in the November elections.
Jessica Levinson, a professor at Loyola Law School, in Los Angeles, says such voters are "disaffected with both parties." So predicting which candidates will get their ballots could be difficult.
However, Levinson thinks Hispanics might turn out more this year than in 2016 because the Trump policies they oppose are now taking effect and former Los Angles Mayor Antonio Villaraigosa, popular among Latino voters, is running for governor.
"The real question is whether they'll turn out and match their voting power," said Levinson, who specializes in election law.
The local efforts to oppose California sanctuary laws come at the same time Trump and his administration have gone after the state's Democratic-controlled government.
This week, the Justice Department sued California over a law that would give the state power to override the sale of federal lands. And the administration is vowing to undo the state's tough vehicle-emissions laws.
Last month, Attorney General Jeff Sessions announced that the administration was suing California over its sanctuary laws, saying they are unconstitutional and violate common sense.
Last weekend, Trump attacked outgoing Democratic Gov. Jerry Brown after he pardoned 56 felons who faced deportation.
"Governor Jerry 'Moonbeam' Brown pardoned 5 criminal illegal aliens whose crimes include (1) Kidnapping and Robbery (2) Badly beating wife and threatening a crime with intent to terrorize (3) Dealing drugs. Is this really what the great people of California want?" Trump tweeted.
Still, candidates attaching themselves to Trump and opposing the sanctuary laws could run risks, considering the president's approval rating is at roughly 42 percent, according to the most recent RealClearPolitics average. Or it could be a non-factor.
"I don't think it will impact the midterms that much," Mac Zilber, a political consultant for Andy Thorburn, a Democrat running for Royce's open seat, said Tuesday about the sanctuary votes.
"Poll after poll shows voters support a path to citizenship for the immigrants. … Local elected officials are not really representative of the broader electorate. Those votes don't change the fact that the public opinion is more progressive."
Shawn Nelson, vice chairman of the Orange County Board of Supervisors, and who is running as a Republican for Royce's seat, told Fox News on Monday that the county's vote to oppose the state laws was "not just a symbolic issue."
"It gives our sheriffs a seat at the table," he said. "We couldn't even tell (federal agents) that, 'Hey, this guy just posted bail." Nelson also said voters' top two concerns are the homeless issues and immigration-public safety.