Trump for Treasury? The Donald Dismisses Secretary Chatter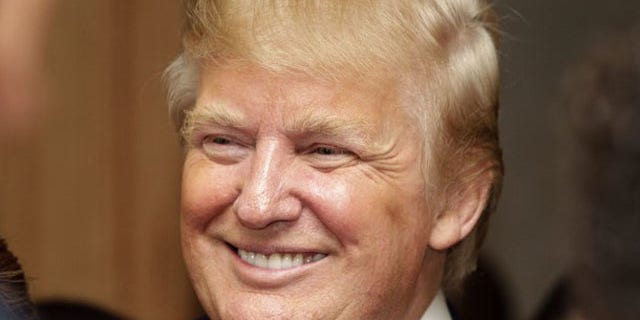 With the economy in turmoil, Donald Trump brushed off a suggestion that President Obama appoint him as the next treasury secretary -- not so much because he doesn't think he's qualified but because he and the president aren't exactly chums.
"It's hard for him to appoint me after the way I talk about him, I mean, in all fairness," Trump told Fox News on Monday.
The president should, however, appoint somebody like him, Trump said.
Former Arkansas Gov. Mike Huckabee, a Fox News host, first suggested that Trump be brought in as treasury secretary. After the U.S. suffered its first credit downgrade, Huckabee said the country needs someone who has a "completely different outlook," calling a Trump appointment a "real optical game changer."
But a new appointment, let alone a Trump appointment, isn't exactly in the cards right now. The White House announced over the weekend that Geithner would be staying on as treasury secretary. A treasury official said Geithner would stay at least until fall 2012.
Trump said he was "honored" to have his name floated by Huckabee. "It'd be very painful for China," he said, fantasizing momentarily about a Trump secretary-ship.
Though he suggested Obama would not be pulling his Trump card any time soon, the real estate mogul said the president should still look to the business world for a new secretary.
"Obama should be calling the smartest people we have in business," Trump said. "Obama should be calling honestly, my type -- guys that have done really well, great business people."