Trudeau: Trump does listen, NAFTA will remain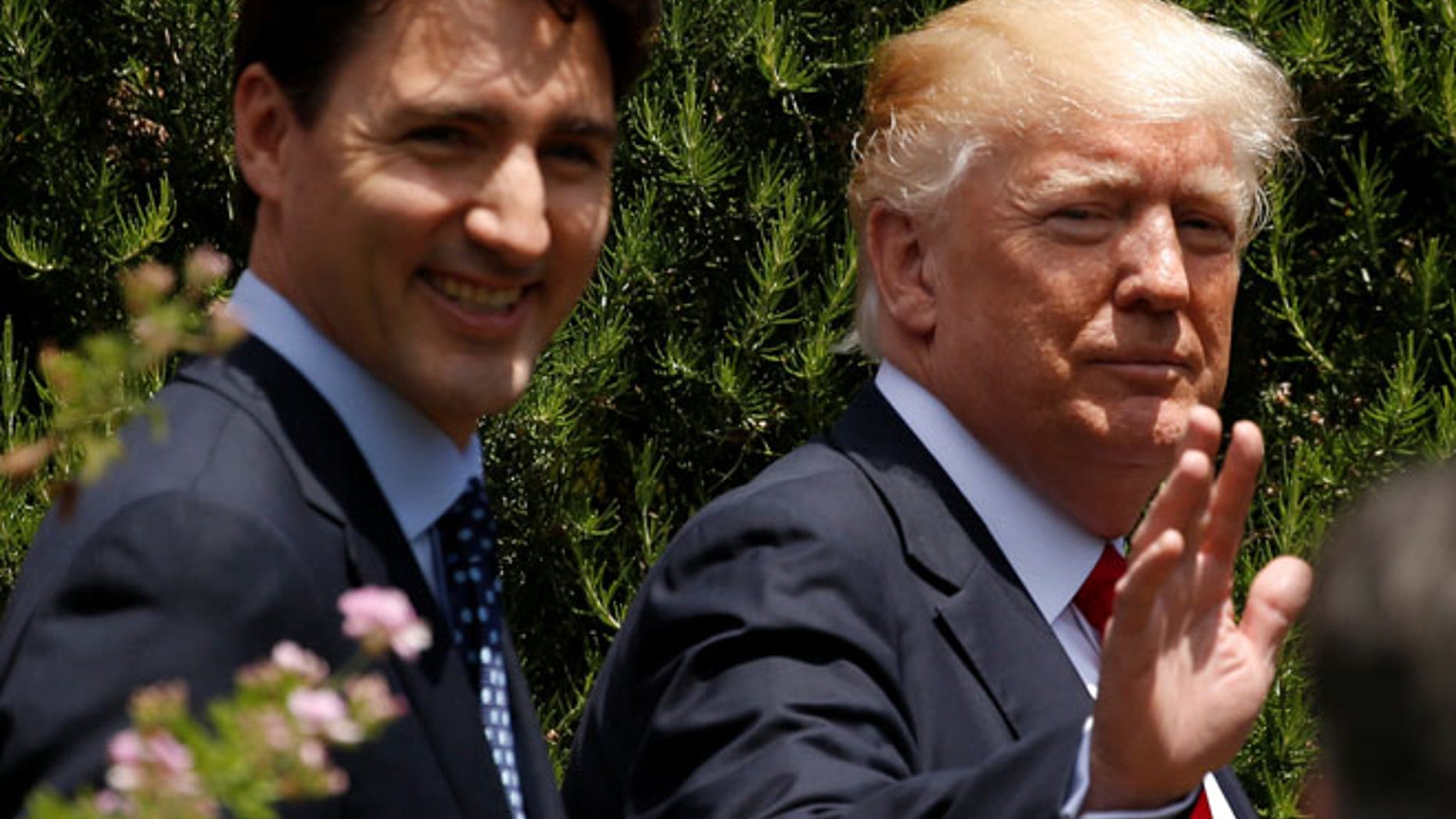 Canada's Prime Minister Justin Trudeau on Thursday said that--contrary to public perception-- President Trump does in fact listen to opposing views.
Once the crowd in Toronto stopped laughing, Trudeau continued, "No, I can understand the laughter but there's a lot of politicians who have a deep, vested interest in being right all the time and therefore close themselves off sometimes to facts or evidence or differing opinions."
He continued, "What I've found from this president is he will listen to arguments made. He will look at the ensemble of facts and proposals of impacts you put together, and he will be open to shifting his position."
Perhaps being labeled a politician who "shifts positions" falls short of praise in the U.S., Trudeau appears to show a willingness to engage in meaningful dialog with his southern neighbor.
Trudeau, 45, and former President Obama, 55, got along famously. There was speculation early on in Trump's presidency that he and Trudeau would clash. To be sure, if there is a major international topic, they disagree: trade, immigration and climate.
Trudeau is a liberal who champions free trade and has welcomed 40,000 Syrian refugees. He calls himself a feminist and women make up half his Cabinet.
He made the comments in Toronto at an event co-sponsored by The New York Times.
Perhaps the most important issue facing the two countries are Trump's plans for the North American Free Trade Agreement.
Trump has called the deal "the worst" trade deal in history and threatened to back out. Trump has since agreed to renegotiate.
Trudeau told the audience that he is "100 percent" certain that NAFTA will be in place by 2018.
"NAFTA will remain a hugely important and successful trade deal for both our countries," Trudeau said.
Brian Mulroney, the former Canadian prime minister, said in an interview in February that he believes that Trump and Trudeau will have a fine relationship.
"I know both of them. I know their skills and some of their attributes and their talents," Mulroney said. "I think they are going to find a lot to be happy about."