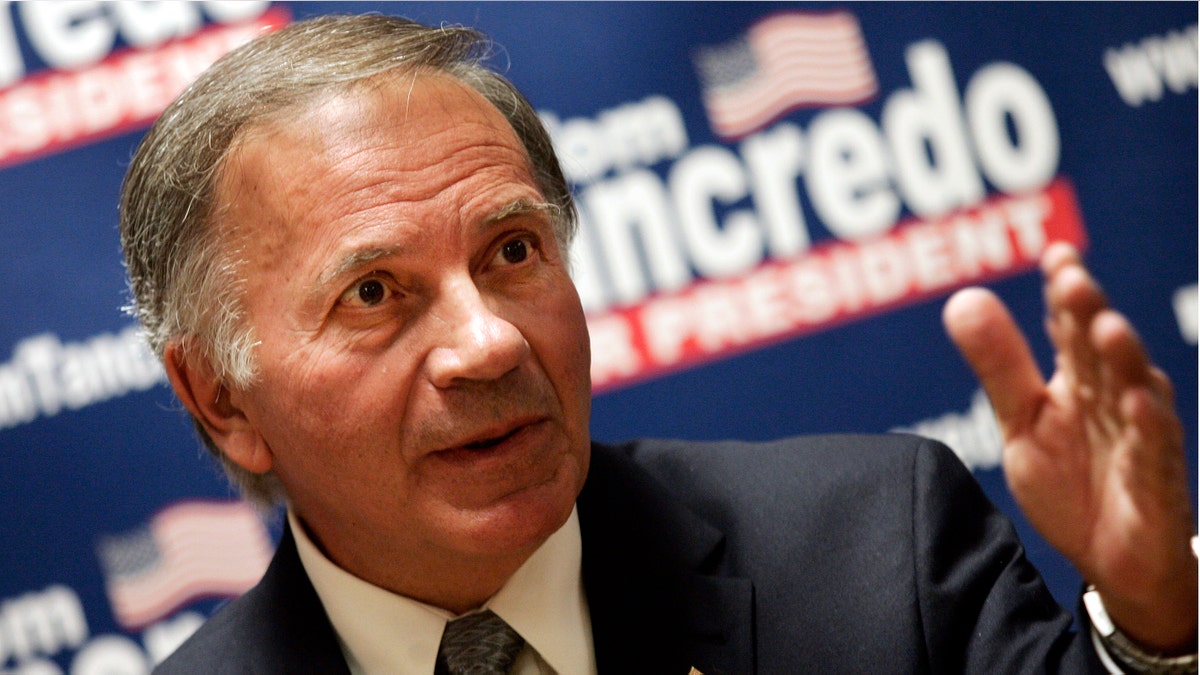 Former U.S. Rep. Tom Tancredo announced Tuesday that he'll seek the Republican nomination for governor of Colorado, in what's shaping up to be a crowded GOP primary field.
Tancredo, who failed in previous gubernatorial bids in 2010 and 2014 after serving in Congress from 1999 to 2009, will test his luck for a third time.
However, his entry into an already congested Republican field of eight candidates won't come without a fight, in what he predicted will be the "ugliest campaign you'll see."
"The other side has only one chance of beating me. … And that is to turn me into the biggest devil who ever lived, a racist, a white supremacist, all that junk," Tancredo told the Denver Post.
Tancredo's announcement, posted on Facebook, came just weeks after he reportedly met with former White House chief strategist Steve Bannon in Colorado, where the two discussed Tancredo's potential run for governor, the Post reported.
Bannon, who reclaimed his position at the helm of Breitbart News, has vowed to recruit candidates with the goal of defeating GOP incumbents who don't support the agenda of President Donald Trump.
"Nobody's safe. We're coming after all of them," Bannon told Fox News in October. "And we're going to win."
Tancredo, who mirrors Trump's tough stance on immigration, has drawn attention in the past for claiming that former President Barack Obama was "a more serious threat to America than al Qaeda."
He also accepted a speaking invitation earlier this year to an event hosted by the VDARE Foundation, deemed as a white nationalist group by the Southern Poverty Law Center. However Tancredo, as well as the Colorado Republican Party, describes the group as a left-wing activist organization, according to the Post.
Tancredo kicked off his campagin Wednesday with a series of events throughout the state.
In the 2014 GOP primary race, Tancredo lost by 3 percentage points to Bob Beauprez.