Today's Power Play -- Senate Changes to Tax Plan Will Encourage Rebels in House; Reid Spikes "Don't Ask, Don't Tell"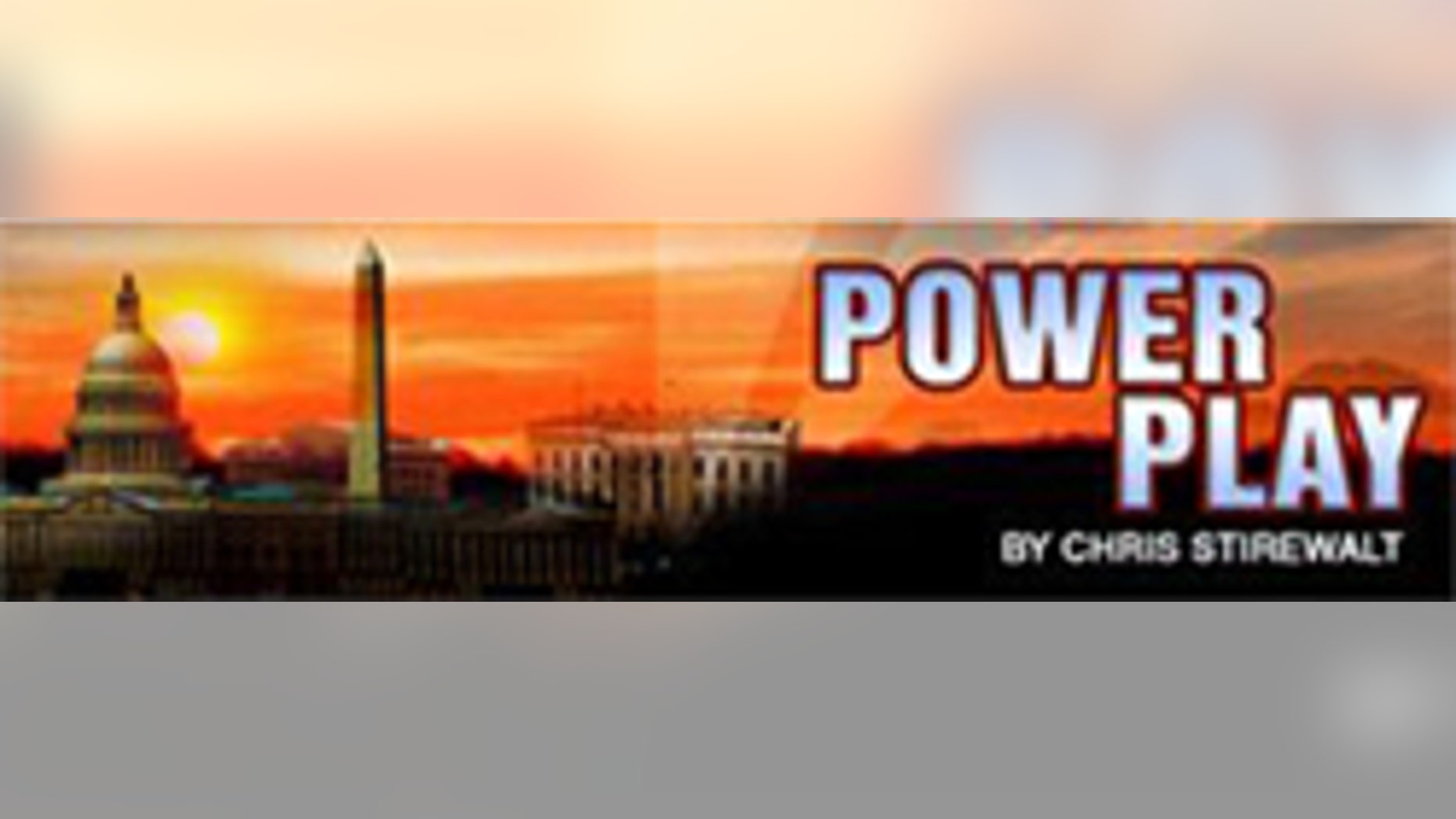 Chris Stirewalt's Power Play is available for a limited time on the America's Election HQ blog. Check back for updates on new subscription offers for app users.
House Dems Slap Obama, Senate Finds Time for Favors
"We will continue discussions with the president and our Democratic and Republican colleagues in the days ahead to improve the proposal before it comes to the House floor for a vote."
-- House Speaker Nancy Pelosi (D-CA) suggesting in a statement that tax rate negotiations are ongoing despite a White House ultimatum.
There's always room for ethanol and windmills.
Despite a year-end deadline on tax rates that creeps closer like the blade in "The Pit and The Pendulum," senators have found time to put a few choice special interest provisions in the plan.
Senate Majority Leader Harry Reid rolled out the $858 billion tax plan Thursday, which is designed to extend all current tax rates for two years and extend long-term unemployment benefits for another 13 months. While the broad framework reflects the terms of the deal struck between Reid, President Obama and Senate Republicans, there were also some goodies that got added.
Most of the proposals were sops to liberals on environmental measures: subsidies for wind and solar power and tax incentives for energy-saving appliances and mass transit. There's a sweetener aimed at securing the support of Iowa Sen. Chuck Grassley, the top Republican on the Senate Finance Committee. His corn-caked state would benefit handsomely from a one-year, 45-cent-per-gallon tax credit for ethanol.
There are also provisions to deal with the dispute between Puerto Rico and the U.S. Virgin Islands over rum taxes, a tax brake for car racetracks and tax incentives for investing in the District of Columbia. There are also write-offs for TV production costs and mine safety improvements.
These additions will be an invitation to mischief by House Democrats, who offered an overwhelming vote of no confidence in the Obama White House on Thursday.
House Dems voted overwhelmingly to bottle up any tax bill passed by the Senate unless it has the support of the majority of their still-large, lame-duck caucus. This poses a significant threat to the deal struck between Obama and Republican leaders since House passage of their plan will likely depend on support of the GOP.
Visibly angry Democrats were very clear that the vote was a repudiation of the president's deal-making ability. As Charles Rangel told Bill O'Reilly, "We should be involved in the compromise and not told the president and the Senate has made up its mind."
And in order to get any bill past the Democratic sit in, it will need to be changed substantially. The likeliest target seems to be the estate tax, set at 35 percent for estates larger than $5 million in the Senate plan. House Democrats are looking for something much steeper. Dems might also push for their own special incentives and subsidies.
And while a few more Christmas tree ornaments on this giant deficit spruce might not cause balky Senate Republicans to bolt, any significant changes affected by Team Pelosi to the terms of the deal likely means Republicans will walk.
President Obama clearly detests the deal, which he promises to begin running against immediately after passage. So it's up to Minority Leader Mitch McConnell to keep his troops together, even as the deficit hawks start circling.
The message from McConnell: tax certainty is worth the price. But if House Dems start making things less certain, he'll have to let his fellow members off the hook.So here the order of battle: The Senate has started the clock on the bill, which will get its big test vote Monday afternoon. Presuming passage in the Senate by Wednesday, that would send the bill into a House-Senate conference sometime after Dec. 16.
Remember, the House has already passed its own tax bill - the one candidate Barack Obama campaigned on. So, the two houses can get straight to hashing out a deal.
But, the vote by House Democrats to refuse any bill that can't get a majority of their caucus, means House negotiators will have to come back with some pretty substantial changes in order to have a chance at a vote.
But that would mean re-litigating the deal in the Senate and hacky-sacking the bill back and forth until House Democrats are eventually forced to accept some largely symbolic concession to pass the bill and avert a crisis.It looks increasingly like House Democrats will get the last-minute standoff they demanded of Obama, even if it's only for show.
Reid Asks, Gets Told
"There was a clear path forward to complete action on this important bill."
-- A rueful Sen. Susan Collins (R-ME), the sole Republican to vote for a defense-spending bill that included a provision allowing gay members of the military to express their sexualities, ripping Senate Majority Leader Harry Reid for forcing a vote on the plan.
Harry Reid's legislative fire sale seems to be winding down.
With the tax deadline bearing down on him, the Senate majority leader needed to clear the shelves of other bills that might hold up the process.
By calling votes on a $250 payment to all Social Security recipients, a bill allowing police and firefighters to go on strike, a plan offering limited amnesty to young adult illegal immigrants and, finally, a proposal to let gay members of the armed forces express their sexualities, Reid was guaranteeing their defeat.
Republicans have taken a pledge not to vote on any measures that aren't tax or spending measures until after that work is done.
But despite considerable chances for passage, Reid moved the provision on gays ahead of the tax plan. He even got one Republican vote, Susan Collins of Maine, despite the GOP blockade.
The reality is that Reid needs to remove weapons from the arena before the final struggle over the tax plan. Any stray piece of controversial legislation that arouses political passions can become a dangerous implement at the end of a tense negotiation.
Mobs of Yobs Rattle Snobs
"Let's be very clear about where responsibility lies: responsibility for smashing property, or violence, lies with the people who perpetrate that violence and I want to see them arrested and punished in the correct way."
-- British Prime Minister David Cameron talking to reporters about a mob protesting tuition hikes that attacked the car carrying Prince Charles and his wife.
When the dispersed, but still surly and possibly drunk, protestors of a huge tuition hike for British universities set upon the Rolls Royce carrying the Prince of Wales and the Duchess of Cornwall, they weren't looking for a dollop of Grey Poupon.
London police are under fire for letting the royal carriage roll through an unsecured street after a day of ugly rioting that featured cavalry charges by mounted police and lots of rock throwing. But most of the blame seems to be on the demonstrators themselves.
Britons have had a very sweet deal on subsidized higher education. They can attend Cambridge for less than in-state tuition at a lot of American public universities, and will soon start footing more of the bill themselves.
Power Play predicts that the ugly turn and attempted assault on the heir apparent will turn public opinion against the rowdies and mean more support for the austerity measures sought by PM David Cameron. It's one thing for hooligans to smash up Barcelona, but quite another to do it at home.
Plus, Brits know that the medicine they're taking on debt is far milder than what's being prescribed in places like Ireland, Portugal and Greece.
Question for Californians: Whose limo will be the first to be smashed when the students riot at Berkeley?
EPA Retreats to Fight Again Another Day
"Obama has already signaled that in his quest for re-election he's more than willing to turn against his base in order to make a compromise with his adversaries."
-- Frank O'Donnell, president of Clean Air Watch, to the New York Times about a six-month delay in the EPA's plan to regulate gasses blamed for global warming as hazards to human health.
In another nod to the new political realities of Washington, the Obama EPA has decided to hold off on regulating carbon emissions until July instead of January.
This regulation, if you recall, was the administration's stick in the negations over cap and trade legislation. The threat was: Pass a compromise, or we'll let climate czar Carol Browner and the EPA off their chain.
Well, the administration is backing off that threat. The proffered reason is that the agency needs more time for public comment and to study, but the truth is that with Republicans ascendant, they can't pull it off.
If the EPA cracked down on greenhouse gasses it's certain that there would be enough votes to strip the agency of the power absolutely. By not acting, the EPA actually preserves the chance to use the stick later on.
Liberals are incensed, though, seeing the move as another step toward Clintonian triangulation and accommodation of Republicans. The president can't admit his strategy, so he will have to suffer their lamentations of his base yet again.
It will not help Obama's standing with his core supporters that he will counsel with Bill Clinton, the great triangulator himself, at the White House today. Nor is it likely to help Obama's sour mood to get a lesson on how to win friends and influence people by the man whose legacy he ran against in the 2008 Democratic primaries.
This is a microcosm of Obama's next two years.
China Takes Despots' Support in Liu of Nobel Prize
"China, Russia, Kazakhstan, Tunisia, Saudi Arabia, Pakistan, Iraq, Iran, Vietnam, Afghanistan, Venezuela, Egypt, Sudan, Cuba, Morocco and the Palestinian Authority."
-- The 16 governments listed by the Norwegian Nobel Committee as rejecting an invitation to attend the awards ceremony for jailed Chinese dissident Liu Xiaobo.
The Nobel Peace Prize committee has had a rough two years.
Last year, they gave the prize to an American president who was embarrassed by its bestowal and this year they gave it to an empty chair. The intended recipient dissident is locked in a Chinese prison and news of the event has been blocked out by the government, except for the jingoistic coverage that portrays the event as a Western swipe at the Peoples Republic.What's interesting is that the Norwegian legislators who award the prize are hardly flattered by the Chinese outrage, and instead are offering blandishments about Chinese progress on human rights and saying the award was meant to be an "encouragement."
China had plenty of company in its boycott of the event. All o the most despotic regimes in the world stayed away, as did weak nations dependent on China's economic involvement. One gets an idea of how powerful that reach has become when U.S. clients like Iraq and Afghanistan feel the need to stay away.
And Now, A Word From Charles
"I think what Clinton will be doing is doing therapy in there, and that may be what they actually need. He will feel their pain, and I think he might actually have an effect on them."
-- Charles Krauthammer on "Special Report with Bret Baier" discussing former President Bill Clinton's visit to the White House today.
VIDEO: Charles and the entire All Star Panel on Thursday's "Special Report with Bret Baier."