Today's Power Play: Earmark Sincerity, Intellectual Curiosity and a Children's Book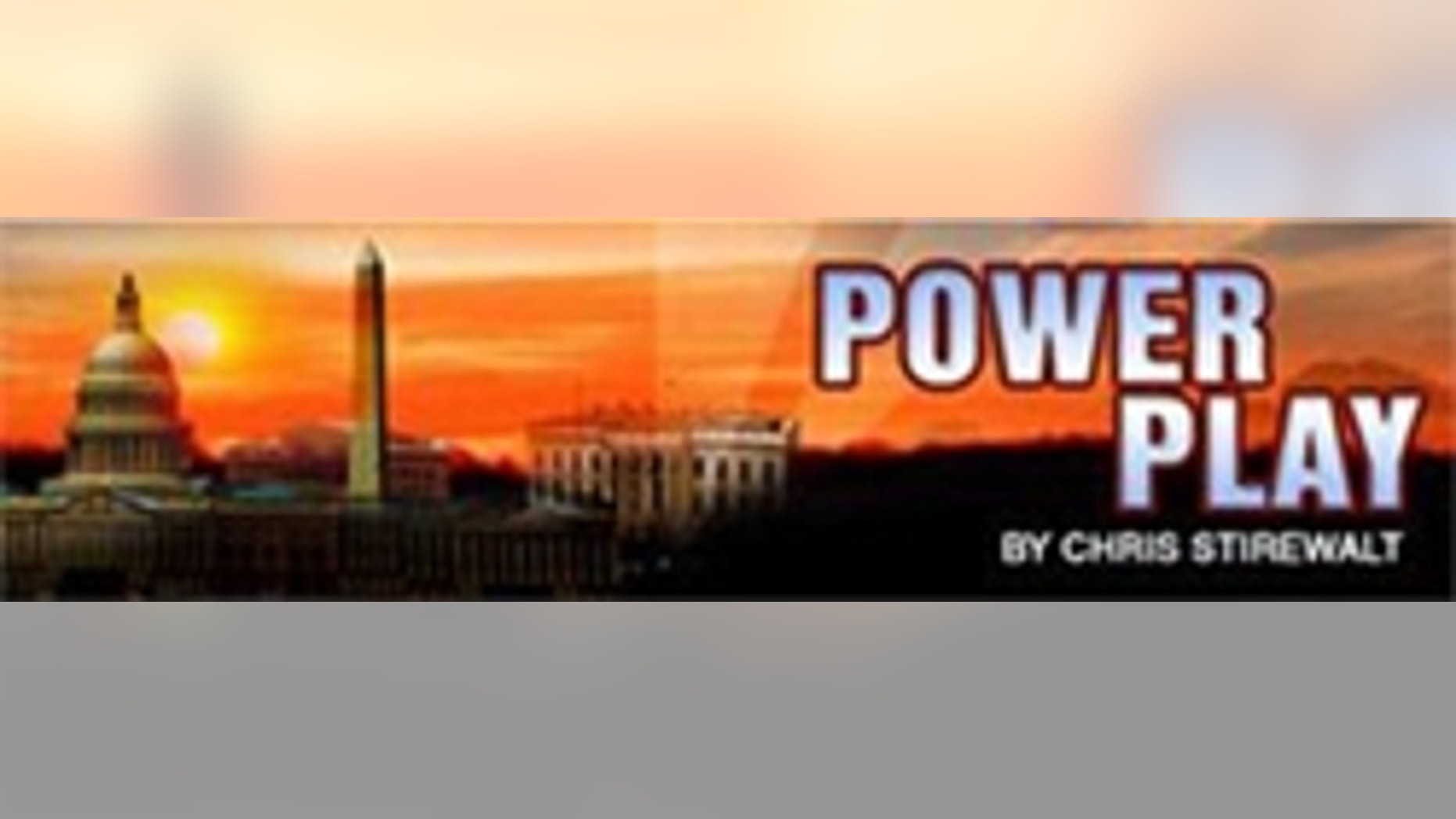 Obama Faces Tests on Earmark Sincerity
How far will President Obama go in pushing an earmark ban?
While there has been considerable discussion on the left and right about the sincerity of Senate Minority Leader Mitch McConnell and even Speaker-to-be John Boehner when they call for spending reform, the larger question for now is about Obama.
With a lame duck session moving toward the big spending bills necessary to keep the government operating and Democrats still in control of both Houses of Congress, Obama's recently restated opposition to earmarks will likely be tested.
Senate Majority Leader Harry Reid and lame duck Speaker Nancy Pelosi have both been outspoken in favor of the practice, with Reid's spokesman saying Monday that "Sen. Reid makes no apologies for delivering for the people of Nevada."
And across the Democratic caucus, the cries on behalf of popping pork nuggets into unrelated bills are growing.
The president praised McConnell's earmark conversion on Monday, saying that he was glad the Republican leader was joining him "and members of both parties" in opposing the practice. But the opposition is considerably more Republican than Democratic.
On Sunday, talking with reporters flying home from Asia, Obama singled out his failure to enforce discipline on earmarks during his first two years as one of the ways that he "neglected some things that matter a lot to people."
But just hours before Obama made his airborne lamentation, Senior White House Adviser David Axelrod was on "FOX News Sunday" explaining what the parameters of the White House "cracking down" on earmarks might be.
"Obviously, this is very late in the game in terms of budgeting and keeping the functions of government operating," he told Chris Wallace. "One of the problems is that these things come embedded in bills that have to be signed."
So, is the answer that Obama will be "cracking down," but only after his party is out of power?
We have not even heard any public caution from the president to his fellow Democrats to keep earmarks out or even to a minimum as the hurried, messy work of the lame duck proceeds.
And the kind of bills about to come down the sluiceway - emergency spending - are the ones most attractive to earmarkers.
While reporters continue to flog the storyline about whether the "Republican establishment" will be able to handle the Tea Party and make good on its promised reforms, it seems as if they are running past the real story.
The big unanswered question on earmarks is whether the president's regrets about not seeking reform will translate into action.
Thanks to today's Power Play crew: Kimberly Schwandt, April Girouard, Heidi Noonan and Paige Dukeman
The Day in Quotes
"I just do not think that she has those leadership qualities, that intellectual curiosity that allows for building good and great policies. You know, she was my governor for two years. And I don't think that she enjoyed governing."
-- Sen. Lisa Murkowski (R-AK) ripping Sarah Palin to CBS in an interview about Murkowski's increasingly likely write-in victory over Palin-backed Republican Joe Miller.
"Yes. It is arrogant. It is a ruling class. It is a disassociated, disconnected governance that we are under right now. And that's why the Tea Party movement was so beautiful and that's why I'm so excited about the success of this midterm elections." -- Sarah Palin on Fox Business Network, regarding the attitude of people in government
"I know what my Alaska looks like."
-- Sen. Lisa Murkowski making it plain to the Associated Press that she was not one of the 5 million viewers of the first episode of "Sarah Palin's Alaska."
"Critics pounced on Palin, lampooning what they saw as nonsensical vocabulary and speculating on whether she meant 'refute' or 'repudiate.' From a strictly lexical interpretation of the different contexts in which Palin has used 'refudiate,' we have concluded that neither 'refute' nor 'repudiate' seems consistently precise, and that 'refudiate' more or less stands on its own, suggesting a general sense of 'reject.'"
-- The New Oxford English Dictionary introducing the word "refudiate."
"I don't think it's fair that I participate in any type of proceeding, if in fact what you are basically telling me, that the political calendar will not allow you enough counsel -- enough time to allow me to get a lawyer at this crucial point in my life. Fifty hears of public service is on the line. "
-- Rep. Charles Rangel (D-NY) walking out on his own ethics trial after his lawyers abandoned him because he could no longer pay his fees.
"Nearly every day that the Senate's been in session for the past two years, I have come down to this spot and said that Democrats are ignoring the wishes of the American people. When it comes to earmarks, I won't be guilty of the same thing,"
-- Senate Minority Leader Mitch McConnell (R-KY) on the Senate floor explaining he will now support enacting a ban on earmark spending in the next Congress.
"We had hoped that she would step down and that would allow Steny Hoyer and James Clyburn to be able to hold the top two seats. But that did not happen, and I think it's very important that Democratic Party has been an all-inclusive party, a big-tent party."
-- Rep. Heath Shuler (D-NC) announcing to FOX News Senior House Producer Chad Pergram that he will challenge Nancy Pelosi for House minority leader.
"She's phenomenal."
-- Rep. Elijah Cummings (D-MD) gushing about Nancy Pelosi with MSNBC's Ed Schultz.
"I promise, first of all, I will not serve 30 years. I think age will catch me before then."
-- Sixty-four year old Sen.-elect Richard Blumenthal (D-CT) on "Happening Now with Jon Scott and Jenna Lee" in reference to outgoing Sen. Christopher Dodd.
"Governor Romney's made very clear that he favors absolute repeal of Obamacare. I also think, in all fairness to Governor Romney, that he vetoed many provisions that the liberal Democrats in the Massachusetts state legislature added to the bill and they overrode his veto."
-- Newt Gingrich on the Christian Broadcasting Network defending Mitt Romney's Massachusetts health-care law
"Listen, he's a very clever man. He's quite skillful -- someone who is formidable, who should not be underestimated. And I think, yes, it is going to take a concerted and special effort to be able to meet the chapter and verse allegations that are already floating out there."
-- Rep. Denis Kucinich (D-OH) on MSNBC discussing incoming House Oversight Committee Chairman Daryl Issa (R-CA). Kucinich may challenge ranking Democrat Rep. Ed Towns (D-NY) to be the top Dem on the panel.
"Divided government means more debate. I think debate is healthy. When one side has a vast majority then nobody debates. I think that's what the federal takeover of health care was. One side got everything they wanted."
-- Sen.-Elect Rand Paul (R-KY) to CBS.
"'Make it as physically uncomfortable as possible to spend the night. Don't get a nice place. Don't get a nice room. Get a cot in the office, or rent something small and cramped and unpleasant, because there will always be pressures to stay.'"
-- Sen. Chris Coons (D-DE) recounting to reporters the advice given to him by Vice President Joe Biden.
Obama's Day -- The Big Pivot
This is a pivot day for President Obama. He's back from his long Asia trip, but leaves for the big NATO conclave in Lisbon on Thursday. The lame duck session on the Hill is sputtering as Democrats fight over leadership posts.
Washington, which seemed to spin on an Obama axis for the past two years, seems oddly uninterested in its young, celebrity president. If he's going to get back in the game, today's the day to start doing it.
After a morning of briefings and staff meetings, the president gets to do something very cool. He will be the first president since Gerald Ford to give the Congressional Medal of Honor to a living recipient. At 2 p.m., the president will decorate Staff Sgt. Sal Giunta of Cedar Rapids, Iowa for his bravery in Afghanistan's deadly Korengal Valley.
From the award citation: "When an insurgent force ambush split Specialist Giunta's squad into two groups, he exposed himself to enemy fire to pull a comrade back to cover. Later, while engaging the enemy and attempting to link up with the rest of his squad, Specialist Giunta noticed two insurgents carrying away a fellow soldier. He immediately engaged the enemy, killing one and wounding the other, and provided medical aid to his wounded comrade while the rest of his squad caught up and provided security."
There are two meetings to keep an eye on this afternoon.
A delegation from the Congressional Hispanic Caucus is heading to the Oval Office. The question here most likely will be when Obama will pick up the push for a "comprehensive" immigration bill. This may also provide some direction on whether Democrats will take up the DREAM Act - a limited amnesty program - in the lame duck session. Since the chances of any bill amenable to Obama and the CHC passing in the next two years are essentially nil, the delegation may be coming to the White House to insist that the DREAM Act not be deferred.
Obama is also scheduled for a late afternoon one-on-one session with Defense Secretary Robert Gates. This is likely part of a sounding out of senior advisors in advance of next month's Afghan strategy announcement. But we also know that Gates is not long for the administration. Pentagon transition could be on the agenda too.
In the world of what some on the White House team have called the "Obama brand," the president's children's book is out today.
"Of Thee I Sing: A Letter to My Daughters" is a tribute to 13 groundbreaking Americans, including: George Washington, Jackie Robinson, and Georgia O'Keeffe. It was illustrated by Loren Long and has a painting of Malia, Sasha and their dog Bo. It is part of a $1.9 million, three-volume deal he signed in 2004 with Random House.