Today's Power Play: Dems Want Consistency, Action From Obama on Taxes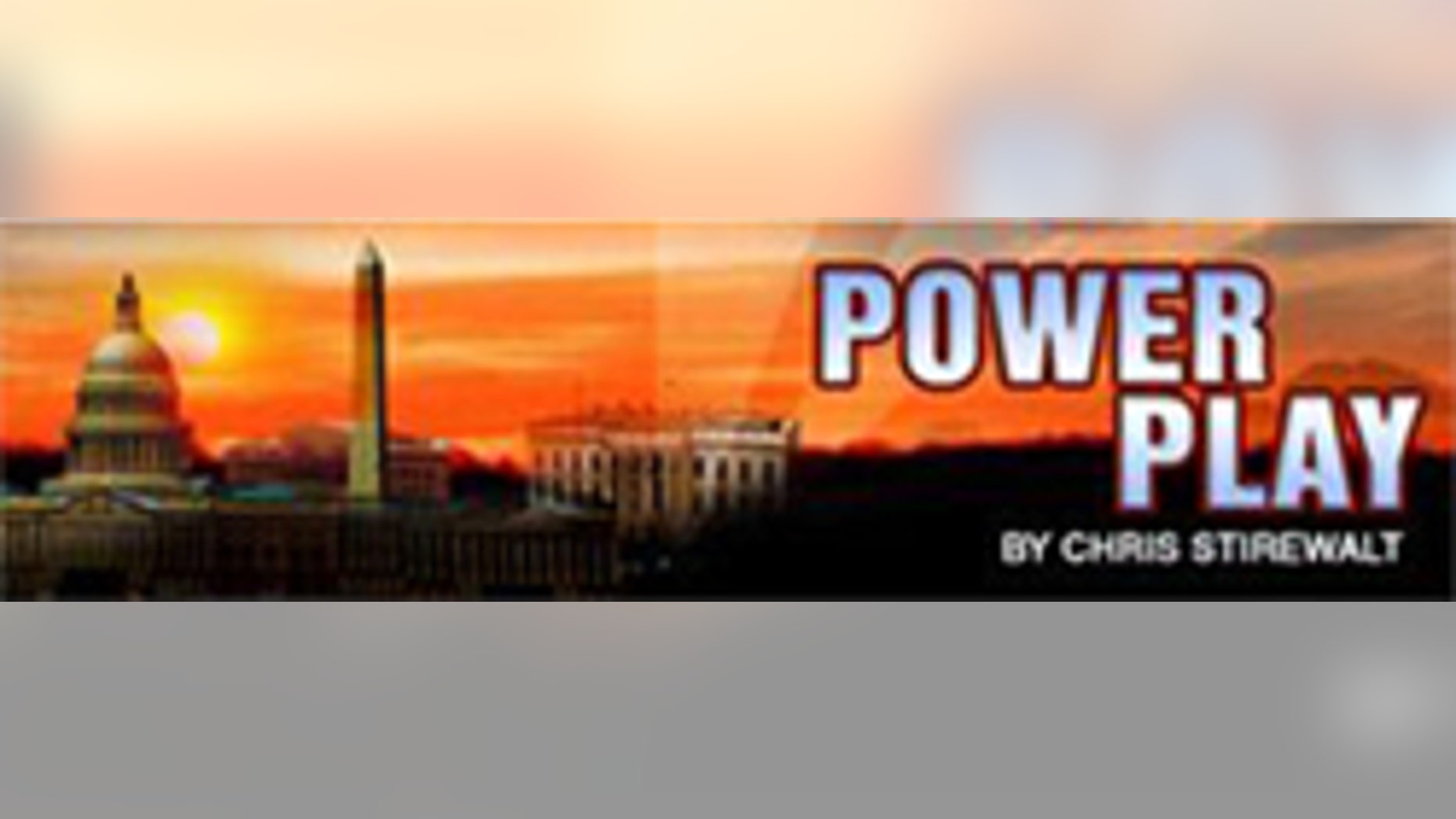 Dems Want Action From Obama on Taxes
Some Democrats are looking for the White House to man up on taxes.
The growing consensus in Democratic circles is that he party will be excused for raising taxes on upper income brackets during a lame duck session, and that President Obama needs to be more forceful on the issue.
One Democratic Senate aide told Power Play that senators are still not satisfied with the president's plan to push back against Republican calls to keep the current tax rates in place.
"The White House seems ready to go along [with Republicans] one day and then ready to fight the next," said the aide.
The president huddled with party leaders at the White House on Thursday before his trip to a NATO meeting in Portugal. But Democrats outside of the leadership say there is still no clear way forward on the issue.
If Congress doesn't act by the end of the year, all American taxpayers will see a sharp increase as Bush-era rates expire.
House Democrats are in a defiant mood, having just reelected Nancy Pelosi as their leader and with many moderate members defeated and now relegated to sad basement cubicles as Republicans claim their offices.
Pelosi is expected to bring forward very soon a bill to keep the current tax rates only for those families earning less than $250,000. Those over the line, including many small businesses, would see their tax bills rise. The measure should pass easily.
In the Senate, Harry Reid has expressed solidarity with Pelosi on the upper income tax hike but his party only controls 58 seats. He would need to enforce strict discipline in his party and sway two Republicans in order to get the 60 votes needed to get the upper-income tax hike through.
That seems unlikely, though, as Sens. Evan Bayh (D-IN), Ben Nelson (D-NE) and Jim Webb (D-VA) are all on the record opposing a tax increase of any kind. Sen. Joe Manchin (D-WV) had hinted he might be a holdout, but his vote with Reid on a failed union-backed wage bill this week has dampened anti-tax hopes about him.
Even with a fractured caucus, Reid is looking to pin blame on the GOP, taking to the Senate floor Thursday to accuse Republicans of tax obstructionism.
The White House seemed to signal after the elections that compromise was inevitable, hinting at a one- or two-year extension of the current rates. But liberal uproar, particularly in the House and among top donors, seems to have caused the administration to quickly tack back toward public support for hiking high-end rates.
Now, Democratic senators aren't sure what is being asked of them - a fight to the finish on the Obama plan or preparing for a turnabout. With Congress out of session next week for Thanksgiving, Reid looking to pass legislation sought by gay and immigrant advocacy groups and Obama spending lots of time and energy pushing a nuclear treaty in the Senate, the lame-duck schedule is looking pretty crowded.
With huge tax increases looming and so many Senate Democrats facing tough elections in 2012, it is making some in the caucus nervous.
"It's time to wrap this up," said the Democratic aide.
Thanks to today's Power Play crew: Kimberly Schwandt, Wes Barrett, April Girouard, Gretchen Gailey and Whitney Ksiazek.
The Day in Quotes
"I don't know how much longer I have to live, but it will always be to try to help people and thank God for what he's given to me."
-- A tearful Rep. Charlie Rangel (D-NY), 80, in an unsuccessful plea to the House Ethics Committee to not recommend a public censure for his 11 violations, including failing to report income from a Caribbean villa and using a rent-controlled apartment for a campaign office.
"He has traveled the length and breadth of this country in honor of those who did not have a voice."
-- Rep. John Lewis (D-GA) invoking the civil rights struggle and Martin Luther King to argue against censure for Rep. Charlie Rangel's ethics violations.
"Is that not corruption? I guess it is how you define corruption here."
-- Rep Michael McCaul (R-TX) of the House Ethics Committee incredulous that Democrats suggested Rep. Charlie Rangel (D-NY) was not corrupt because he did not personally profit by raising money from businesses he helped regulate for a center named in his honor.
"I spoke too soon"
-- Vice President Joe Biden to Larry King on promising to close the military prison at Guantanamo Bay this year.
"I again call on President Obama to use the new military commission system that is in place to try the terrorist detainees currently held at the Guantanamo detention facilities."
-- Sen. Jim Webb (D-VA) in a statement opposing the domestic, civilian trails for terrorists favored by the administartaion.
"I've made it pretty clear to them that as we get into next year, it's pretty clear that Congress is going to have to deal with this. We're going to have to deal with it as adults. Whether we like it or not, the federal government has obligations and we have obligations on our part."
-- House Minority Leader John Boehner telling reporters about his warnings to his caucus about a looming vote to increase the nation's $14.3 trillion debt ceiling.
"I've been fighting spending since I've been in Congress, so I don't feel a responsibility to vote for an increase in the debt limit. These clowns who have been voting for more spending... They're going to have to step up to the plate and vote for it."
-- Sen. Jim DeMint (R-SC) to Time magazine.
"People are exhausted from the 2010 election, and they're not anxious to begin right away with the next campaign."
-- Mitt Romney quoted by Politico on a conference call with donors promising no presidential announcement until after February.
"Democratic donors are largely ideological and need to be inspired. This compulsion to compromise is deflating people."
--Steve Phillips, Democratic fundraiser and PAC director, talking to the Los Angeles Times about liberal frustrations with President Obama.
"If Hillary gave up one of her balls and gave it to Obama, he'd have two."
-- James Carville at a breakfast with journalists hosted by the Christian Science Monitor.
"Indeed, while it may be small consolation given the magnitude of the losses, a review of the results finds that were it not for the efforts of our candidates and the DCCC, it could have been even worse."
-- Outgoing Democratic Congressional Campaign Committee Chairman Rep. Chris Van Hollen (D-MD) in a memo to members saying that the committee prevented another 15 or 20 losses beyond the 60-plus Democrats suffered.
"I have no plans to oppose incumbent Republicans in primaries, but I do plan to play an active role in primaries where there is a Democrat incumbent or an open seat."
-- Sen. Jim DeMint (R-SC) to Roll Call after National Republican Senatorial Committee Chairman Sen. John Cornyn (R-TX) cautioned those who supported outsider candidates this year.
"I just think we need to think outside the box."
-- Sen. Tom Carper (D-DE) suggesting to Politico that Senate Majority Leader Harry Reid might have better luck finding someone to run the Democratic Senatorial Campaign Committee if he split the job in two.
"To defeat an incumbent president, even one that's got the political problems of this one, the RNC has to operate at absolutely maximum capacity, and this year they operated far, far, far below that..."
-- Gov. Haley Barbour (R-MS) at the Republican Governors Association calling for the ouster of Republican National Committee Chairman Michael Steele.
"I have many people from China that I do business with, they laugh at us. They feel we're fools. And almost being led by fools. And they can't believe what they're getting away with."
-- Donald Trump mulling a presidential run in an interview with ABC News.
"The average citizen, if they did in public what the TSA agents do, would be arrested, probably put in prison for molestation and battery."
-- Rep. Ron Paul (R-TX) on "Your World with Neil Cavuto."
"Daddy is going to start taking the training wheels off in July, so you better practice riding."
-- Vice President Joe Biden to Larry King on why it's important to set a deadline in Afghanistan.
"Universality of freedom... I don't think you have to be a white Methodist to want to be free."
-- Former President Bush, when asked if democracy can prevail in Afghanistan at an event at the Regan Library.
And Now, A Word from Charles
"Don't touch my junk, you airport security goon - my package belongs to no one but me, and do you really think I'm a Nigerian nut job preparing for my 72-virgin orgy by blowing my johnson to kingdom come?"
-- Charles Krauthammer in his syndicated column.