TikTok owner spent record amount lobbying in 2022 as it faces national security concerns, ban threats
TikTok lobbying increase represents a doubling of its 2020 figures
TikTok's Chinese parent company ByteDance and its subsidiaries spent a personal record amount lobbying in 2022 as the social media giant faces national security concerns and threats of bans in the United States.
ByteDance and its subsidiaries finished last year by dropping around $1.2 million into its lobbying activity during the fourth quarter, new disclosures show, bringing its 2022 total to about $5.4 million. In 2021, the company had spent nearly $5.2 million on its influence campaign, its previous high.
The slight uptick in lobbying came as the Beijing-based company faces growing pressure in the United States and represents more than double the cash it had poured into its influence efforts just two years prior. Critics say the Chinese government could access user data, such as browsing history and location, and push communist propaganda through the app.
ByteDance disbursed lobbyists to the U.S. House, Senate, Executive Office of the President, and Department of Defense during the fourth quarter to lobby on various issues, including the No TikTok on Department of Homeland Security Devices Act, which prohibits DHS employees and contractors from using TikTok on its computers or other information technology equipment.
SCHIFF GETS ROASTED AFTER POSTING TIKTOK VIDEO ABOUT LOSING COMMITTEE SPOT: 'CHINA IS LAUGHING AT US'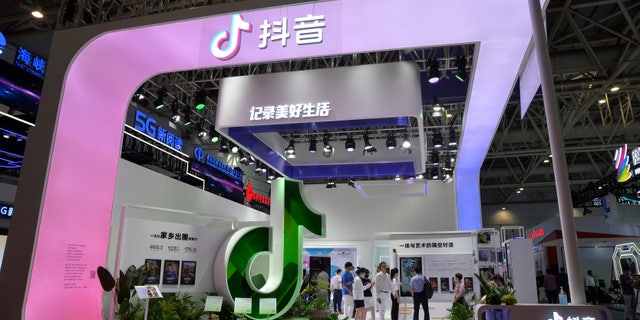 "Our team in D.C. is focused on educating lawmakers about our company and our service, which is loved by millions of Americans and is creating economic opportunities for small businesses and individual creators," a TikTok spokesperson told Fox News Digital. "We plan to continue briefing members of Congress about the details of our robust and comprehensive plans to address their national security concerns."
Fears surrounding the popular social media site grew following a report last year that showed a TikTok team in China accessed data of U.S. TikTok users, including two journalists. ByteDance fired four employees over the matter.
"The evidence that China is using TikTok to spy on and influence American citizens is clear, and it only keeps mounting as time goes on," Republican Florida Sen. Marco Rubio wrote in a Fox News Digital op-ed on Monday.
"Moreover, Beijing's influence on ByteDance, TikTok's parent company, is undeniable. Not only does Chinese law compel ByteDance to hand over data at a moment's notice, but the Chinese government also holds an ownership stake in the tech giant's key domestic subsidiary."
GAVIN NEWSOM CLINGS TO TIKTOK ACCOUNT AFTER MOST STATES, CONGRESS BAN CHINESE-OWNED APP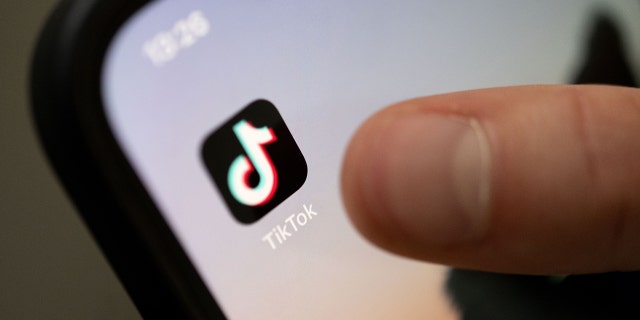 An increasing number of states are at least partially banning TikTok. Congress prohibited TikTok's use on federal government devices in the omnibus bill President Biden signed into law weeks ago. The U.S. armed forces have also banned TikTok on military devices.
While the effort to restrict TikTok has been bipartisan, Democrats still largely use the app on their personal devices. A States Newsroom analysis found that at least 32 members of Congress - all Democrats and one independent - had TikTok accounts as of early January. At least half of those members either "currently sit or have previously served on committees dealing with foreign affairs, the U.S. military, investigations and national security."
TIKTOK PARENT COMPANY FIRES STAFFERS WHO OBTAINED DATA OF U.S. USERS: 'EGREGIOUS MISUSE OF THEIR AUTHORITY'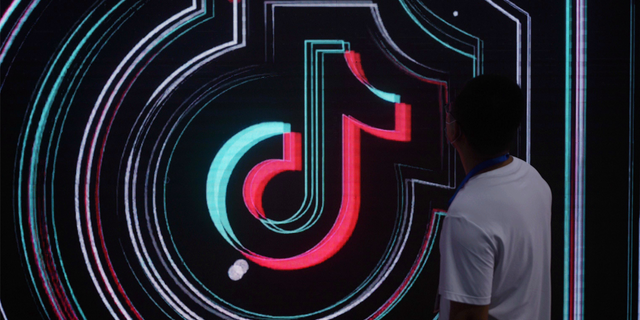 In an attempt to avoid sweeping U.S. bans, TikTok has reportedly offered to increase its transparency by granting U.S. officials oversight of its algorithms as part of a $1.5 billion reorganization of its U.S. operations.
ByteDance has maintained that user data is not shared with the Chinese government.
Fox News' Jessica Chasmar and Breck Dumas contributed reporting.