Teresa Heinz Kerry upgraded from 'fair' to 'good' condition, moved to rehab hospital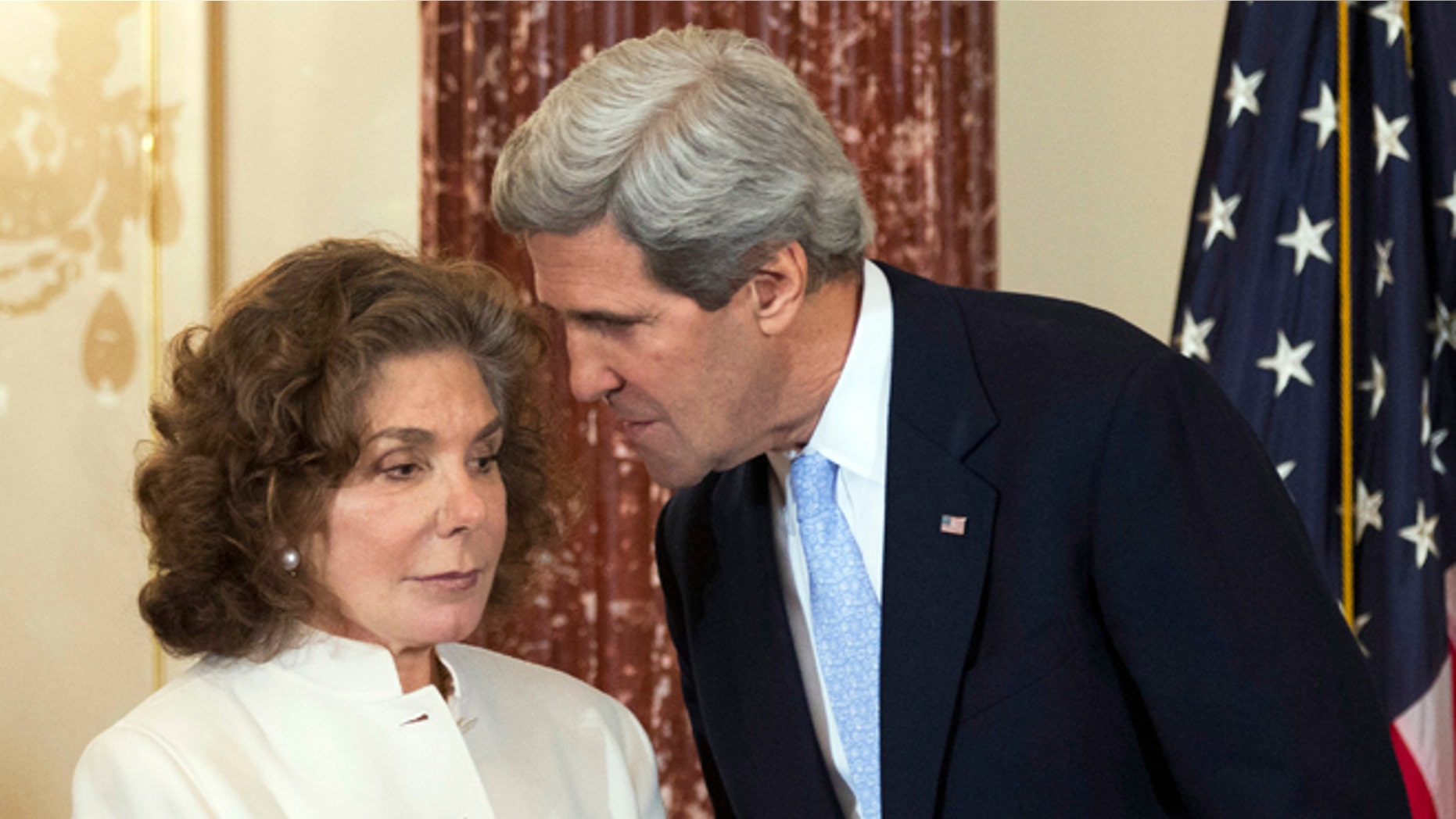 The condition of Teresa Heinz Kerry, U.S. Secretary of State John Kerry's wife, has been upgraded from "fair" to "good."
"Doctors have concluded that Mrs. Heinz Kerry suffered a seizure on Sunday, but they are still determining its precise cause," Kerry's spokesman, Glen Johnson, said in a statement. "As announced Tuesday, thankfully many possibilities have been ruled out."
Doctors previously ruled out brain tumor, heart attack or stroke as possible triggers for the seizure, which took place at the couple's home in Nantucket last weekend,
Johnson said Heinz Kerry, 74, has been transferred from Massachusetts General Hospital to Spaulding Rehabilitation Hospital in Boston, where she will continue her recovery. The secretary of state will split his time between Boston and Washington, and will resume his official travel schedule soon.
"The family wants to restate its appreciation for the public interest in Mrs. Heinz Kerry's health, as well as the many public and private messages of support," the statement said.
"We are blessed to have so many people care about Teresa," Kerry said, "and by the continued grace of God and the prayer of everybody, she will soon share herself just how much she appreciates every last expression of kindness directed toward her and our family."