Ten Young Latinos in Politics to Watch in 2013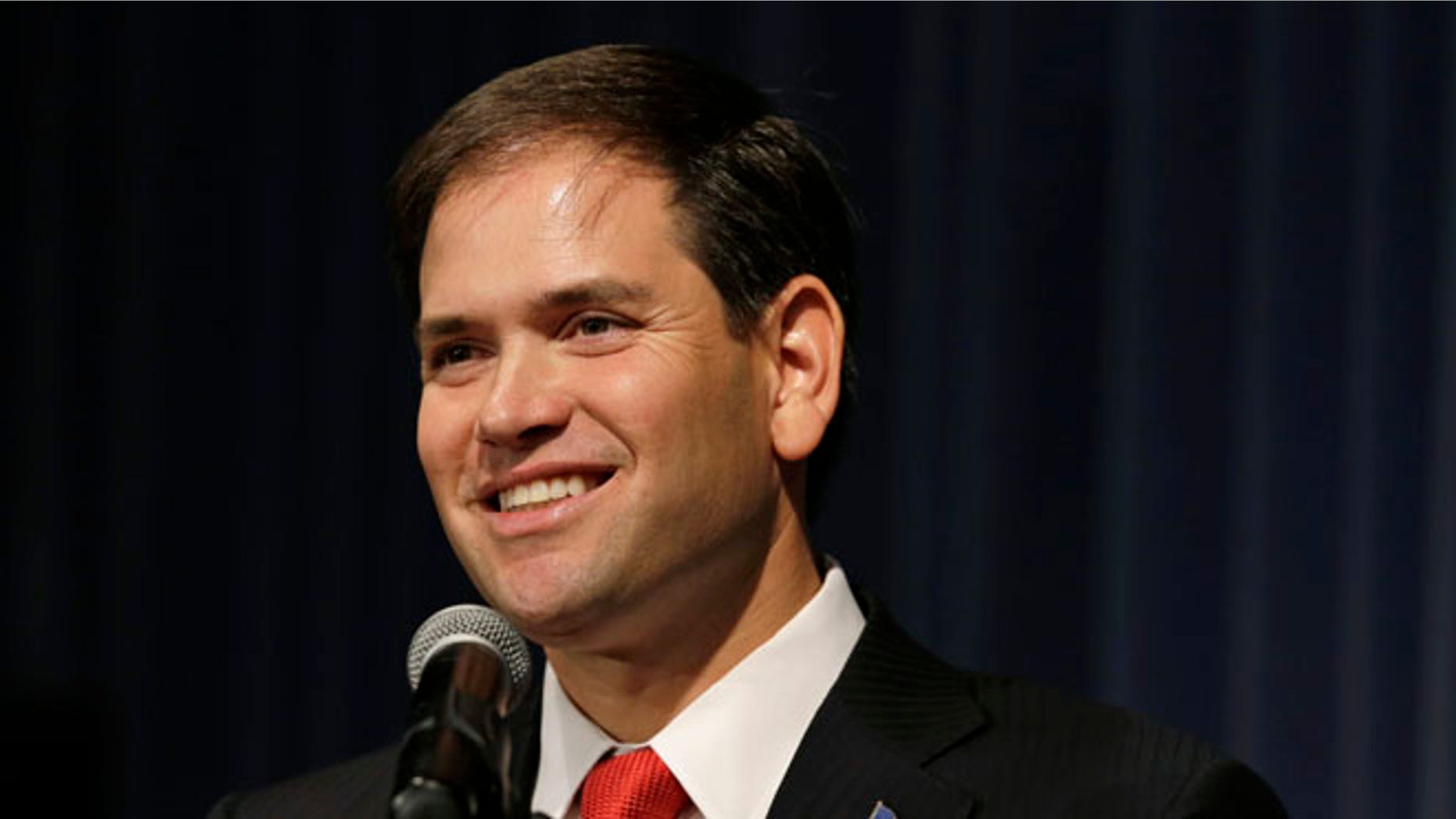 This year Latinos boomed in mainstream American culture.
In media, Latino affairs grew in network news as Fox News Latino and ABC/Univision thrived as fresh, unique, English-language news sources for Latino culture and politics.
In politics, Latino voters took center stage throughout much of the 2012 presidential race.
At the polls, Mitt Romney never recovered from his perceived demonizing of immigrants during the GOP primary; and Latinos again elected Barack Obama by a wide margin.
A record 31 Latinos were elected to serve in Congress and we made historic gains in state legislatures, as well. Finally, we again lost hundreds of thousands of Latino innocents to the horror of deportation.
This was almost a good year for Latinos in America.
The stakes are high in 2013.
Republicans need us. Democrats owe us. Big media wants us. Our own media is having an impact.
Latino voters have made it clear that we will vote the Republican Party into irrelevance if it continues with the anti-immigrant rhetoric that dominated the GOP's presidential primaries.
Democrats, too, have much to prove to Latinos after failing to collaborate with Republicans toward meaningful immigration legislation during Barack Obama's first term in the White House.
We must give the White House and the Democrats and the Republicans another shot at the first-year comprehensive immigration reform that President Obama has again promised Latinos.
Nearly 1 in 5 Latinos living in the United States remains undocumented.
Whether Latino leaders will convert electoral clout into meaningful, comprehensive immigration legislation has yet to be seen, but Latinos will continue to shape American politics.
Below are 10 young Latinos (listed alphabetically by first name) who are leading the way.
• Adrian Garcia (Voto Latino): "Voto Latino has a lot of young staffers who are just getting started," a respected Washington operative in progressive politics tells me, "but Adrian's the real deal."  As Voto Latino's chief of staff, this year Garcia saw the Latino vote break double digits at 10 percent of the electorate. A non-partisan organization, Voto Latino is the most-connected and collaborative force in Latino advocacy media. While Latino voter registration and mobilization are foundational to sustainable civic clout, Latino candidates again made historic gains during this election cycle. In 2013, Voto Latino will have time to consider where and how to continue flexing its talent.

• Adrian Saenz (Obama for America): As National Latino Vote Director at Obama campaign headquarters in Chicago, Saenz did his job extremely well for the president. This year Latinos voted for Obama over Romney by 71 percent to 27 percent, according to the Pew Hispanic Center. With results like these, it will be interesting to see where Adrian lands now that the election is over. Needless to say, he should be able to write his own ticket. 

• Bettina Inclán (Republican National Committee):  This year Republicans miscalculated the Latino vote. Bettina Inclán did not. Earlier this year, Bettina told the press that Romney was "still deciding what his position on immigration is." This did not go over well internally at the RNC. Bettina had to roll back what she said. In this, the GOP blundered badly, as Romney failed to reconsider his immigration policies and Latino voters made him pay at the polls. Now the GOP has bridges to build and Bettina is a proven Latina ambassador of Republican candidates to Hispanics. The GOP should ask Bettina about immigration reform.

• Clarissa Martinez (NCLR):  On Election Night, I asked a relevant friend in cable news production why Latinos are so seldom booked to speak on air about the Latino vote. Her answer:  it is difficult to find Latinos with the adequate level of live media training and experience that primetime television warrants. Not so with Clarissa Martinez of the National Council of La Raza. She has been developing as a Latino affairs pundit on television since the last major drive for immigration reform in 2010. As the battle for immigration reform again heats up in 2013, look for Martinez to continue to grow as a recognizable voice of Latino advocacy. 

• Daniel Garza (LIBRE Initiative):  An alum of Capitol Hill, Televisa, and the George W. Bush White House, this year Garza put the LIBRE Initiative on the Latino political map. The LIBRE Initiative promotes free market and limited government to the Hispanic community. Garza is LIBRE's Executive Director. It will be interesting to see how conservative groups like LIBRE continue to grow and develop now that the election is over and immigration reform is potentially more than a blip on the national political radar. 

• Julie Rodriguez (The White House):  As the associate director of Latino Affairs and Immigration for the Office of Public Engagement at the White House, Rodriguez has done a tremendous job of reaching out to Latino organizations and keeping immigrant advocacy groups in the loop about the inner workings of reform. Her immigration and Latino affairs email updates are an invaluable resource for folks looking to keep up with how the federal government is working with the Hispanic community. Sign up for Julie's emails here.
• Julio Varela (Latino Rebels):  In 2011, there was still plenty of room for cojones in the Latino media sphere. This year, the Latino Rebels moved to fill the void by taking politicos, brands, and media organizations to task for under-representing or misrepresenting Latinos -- especially in politics and advertising. As entrepreneur jefe, Varela represented the Latino Rebels on Face the Nation, NPR, Univision, Forbes, and in The New York Times. This won the Latino Rebels this year's coveted LATISM Award for Best Advocacy Blog. In 2013, look for Julito continue appearing in mainstream media as a much-needed voice of Latino criticism.

• Sen. Marco Rubio (R-Florida):  This year, the freshman senator from Florida went toe-to-toe with Univision's legendary watchdog news anchor Jorge Ramos through a grueling interview in Spanish for primetime. Next year Marco Rubio will have a lot to consider -- in particular, about immigration reform and the future of this political party. I tend to agree with Jorge Ramos' assessment of Rubio earlier this year: "The first Latino president? Maybe. But the first step for Rubio will be publicly defending Latinos in need of help, regardless of where they were born. Right now, Rubio has the opportunity to become their champion -- both those who are documented and those who are not." In doing so, Rubio should consider attaching his name to a very fine piece of immigration reform legislation.

• Sergio Romo (San Francisco Giants):  After winning this year's World Series, Romo, the grandson of migrant farmers from Mexico, made waves in the political and sporting press when he wore a t-shirt to the Giants' victory parade that said "I JUST LOOK ILLEGAL". This was not the first time Romo has donned T-shirts showing provocative Latino affairs messaging. As political media and Latino advocacy groups look for fresh, authentic Latinos voices, Romo can continue to raise his profile in Latino politics. Or he can just continue inspiring us as a Latino success story and world class athlete.

• Senator Ted Cruz (R-Texas):  Last week, Cruz was elected to be the third Latino serving in the United States Senate. After the election, Cruz told CBS News "I don't think the answer to our immigration problems is amnesty."  It would behoove Cruz to tread very lightly on the anti-undocumented immigrant rhetoric. He should fall in line behind Rubio and Republicans should lead the way on immigration reform. I am confident Sen. Cruz is well-versed in border security. He should avoid opposing immigration reform's necessary and responsible path(s) to citizenship for undocumented immigrants already living in the United States. Ronald Reagan did. "I believe in the idea of amnesty for those who have put down roots and lived here," the Great Communicator told the American people during his 1985 debate with Walter Mondale, "even though sometime back they may have entered illegally."  

Follow Pablo Manriquez on @latinoticias on Twitter