Ted Cruz's Father Talks About Latinos, Conservatives and the American Dream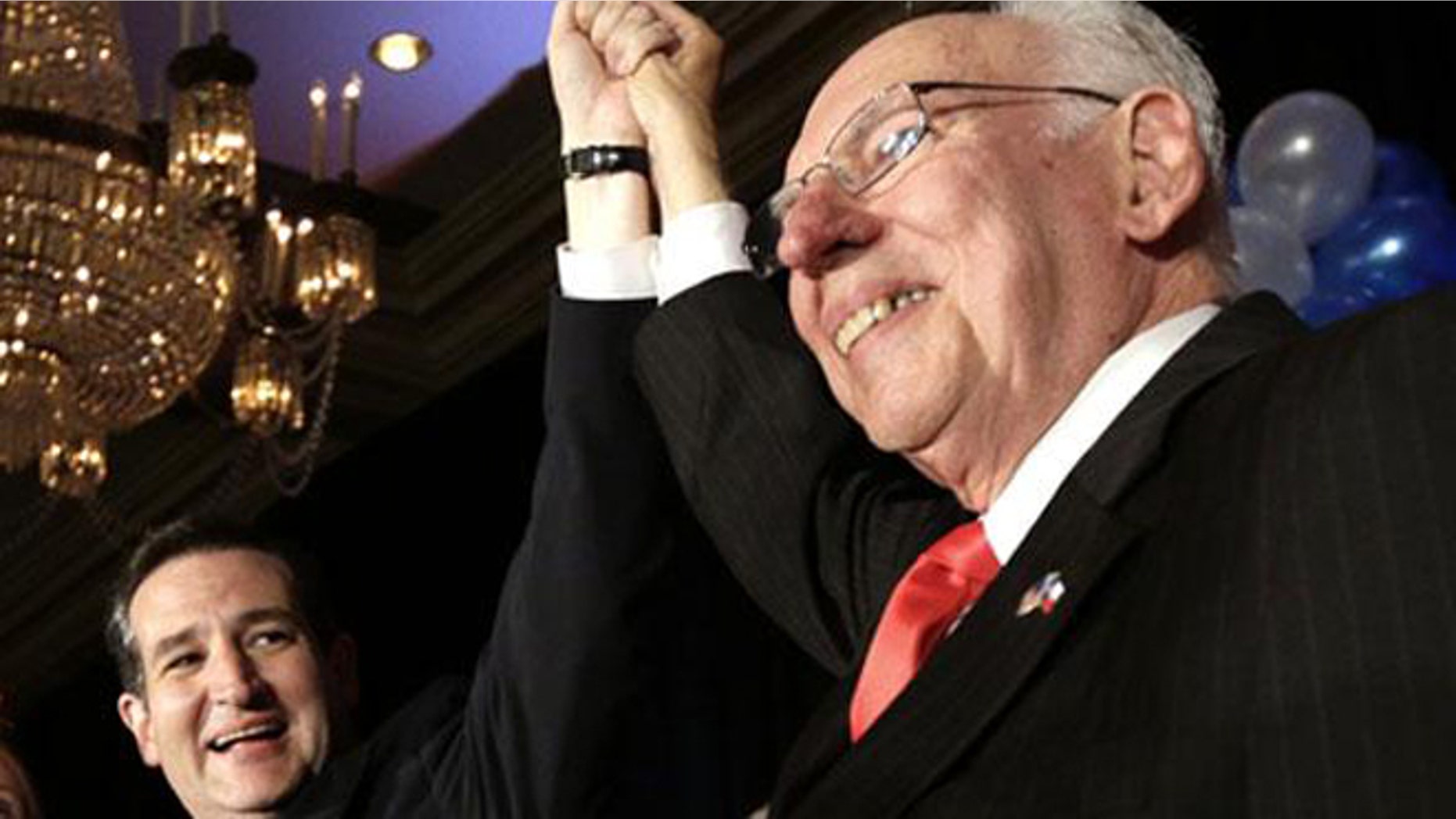 Rafael Cruz came to the United States on a student visa more than 50 years ago, barely knowing any English and with little money.
But the Cuban immigrant, who, the story goes, endured imprisonment and torture by the government of Cuban leader Fulgencio Batista, got a degree from the University of Texas. And he got to see his son, Ted, grow up to be a U.S. senator.
"To see him being sworn in as senator of the United States," Rafael Cruz said in a video interview with the Heritage Foundation, "Only in America can someone start with nothing and achieve the American Dream. That's the greatness of this country."
The elder Cruz fought with supporters of Fidel Castro against Batista. His son, the senator, said to reporters: "They didn't know Castro was a Communist, what they knew was that Batista was a cruel and oppressive dictator."
The elder Cruz said that Latinos are intrinsically conservative.
"Hispanic values are conservative values, Hispanics are highly religious, they're very pro- traditional family, family unity is very strong among Hispanics," he said. "They're pro-life, they're highly patriotic. Hispanics have the highest enrollment in the military of any ethnic group."
They are also fervent supporters of a free-enterprise economy, he said.
"[Some] 2.3 million Hispanics own their own business," he said. "All these businesses are striving to survive with all the myriad of regulations that are stifling economic growth."
Cruz, the father, and his wife, Eleanor Darragh, left the United States for a few years, living in Canada to take advantage of the oil boom.
What would he ask his fellow Latinos in terms of political involvement and candidates to support?
"I would encourage Hispanics to look at voting according to their convictions instead of voting tradition."
And to Republicans, he would advise "understanding. . .what their values are and honoring those values."
Follow us on twitter.com/foxnewslatino
Like us at facebook.com/foxnewslatino