Ted Cruz meets with conservative leaders on how to remain a force in GOP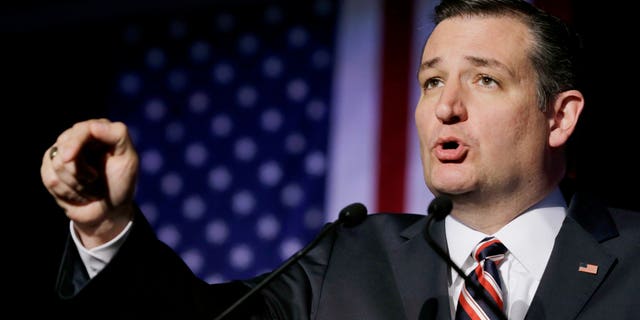 NEWYou can now listen to Fox News articles!
Sen. Ted Cruz may have dropped out of the presidential election, but he has no intention of disappearing from the national spotlight.
On Tuesday, the Texas tea party darling got together with more than two dozen conservative leaders to brainstorm about how he can remain a force among those in the conservative wing of the Republican party, according to Politico.
"The discussion revolved around the future, and the future with Ted Cruz as the leader of the conservative movement," Politico quoted Brent Bozell, a conservative activist who hosted the meeting, as saying.
Representatives of the conservative Heritage Foundation were among those at the meeting at Bozell's home. One of the rules of the meeting was that presumptive GOP nominee Donald Trump was not to be mentioned, the politics website reported.
Attendees brought up former president Ronald Reagan and how, like Cruz, he lost the Republican presidential nomination in 1976, but despite that went on to become president in 1980.
"There was a lot of thoughtful advice put forward to [Cruz]," Bozell said.
At 45 years old, Cruz may well run for president again, many political experts have observed.
Cruz's presidential candidacy outlasted that of 15 others in the Republican field, and outperformed 16 of them – including Ohio Gov. John Kasich, who dropped out the day after Cruz did.
The Texas conservative won the first contest of the primary season, the Iowa caucus, reinforcing himself as a serious challenger, and he went on to win nine other states and amass 546 delegates.
Cruz also blazed an important trail that didn't get much media attention. The son of a Cuban immigrant father, Cruz became the first Hispanic to win a presidential contest – no small matter considering that just a few decades ago, achieving such a feat with a Latino surname would have been considered impossible.
And there was an ideological milestone as well.
Cruz, who invoked religious piety early and often during the campaign, nearly became the most conservative presidential nominee for a major party since Barry Goldwater in 1964.
Like us on Facebook
Follow us on Twitter & Instagram