Ted Cruz Files Amendment To Deny Path To Citizenship As Senate Works On Bill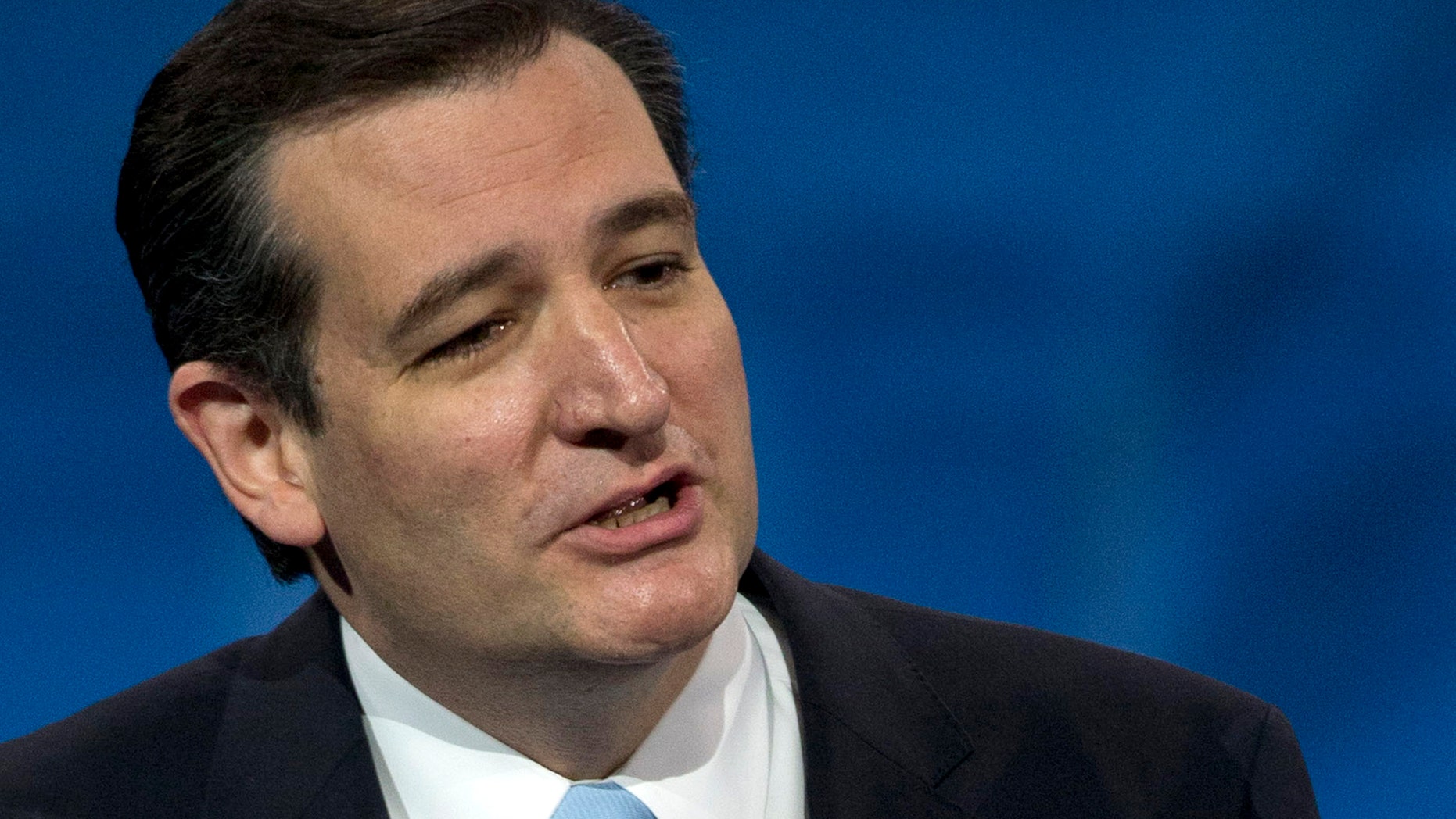 Lobby groups and political officials on both sides of the immigration reform debate were still duking it out right down to the wire, a day before the Senate Judiciary Committee is to begin marking up a nearly 900-page bill.
The office of Sen. Ted Cruz, a Republican from Texas, sent out a press release Wednesday pushing five amendments he filed to the bill, which generally tightens enforcement and provides a path to legal status for undocumented immigrants.
Cruz's amendments seek to further tighten border security, streamline the legal immigration process, deny public benefits to those here illegally, reform the high-skilled worker visa program and prohibit a path to citizenship for the undocumented.
"The amendments filed today to strengthen border security and reform our legal immigration system will not only bring meaningful, effective improvements to our immigration system, but also have a chance of becoming law," said Cruz in a statement. "America is a nation of immigrants, built by immigrants and we need to honor that heritage by fixing our broken immigration system, while upholding the rule of law and championing legal immigration."
His amendments are among more than 300 filed by the Tuesday evening deadline. Republicans wanting tighter enforcement provisions filed a majority of the amendments, with Sen. Chuck Grassley, a Republican from Iowa, leading the pack with 77 amendments.
Supporters of the bill, mainly of the part of it that would legalize millions of undocumented immigrants, kept a steady drumbeat in defense of the measure though emails, websites and social media.
In a press release, America's Voice, a leading national group that advocates for more lenient immigration laws, singled out Cruz's anti-citizenship amendment as particularly worrisome.
"This would not only destroy the path to citizenship in the Senate bill—the popular heart of an immigration reform solution—but also turn its back on 100 years of precedent in immigration policy," said the release.
Hearings on the bill are expected to continue an additional two weeks following Thursday's opening session, setting the stage for full Senate action on the bill in June.
Frank Sharry, executive director of America's Voice, said the Republicans' amendments did not bode well for bipartisan cooperation on the bill.
"The amendments are the latest evidence of what immigration reform opponents are up to – they want to slow-walk the bill in hopes of derailing it and to inject poison pill provisions," Sharry said. "This is clear from the number and types of amendments offered. Nevertheless, we are optimistic the bill's core elements will be protected by pro-reform Democrats and Republicans."
Sen. Marco Rubio, a Florida Republican, has sent daily emails about the importance of passing an immigration reform bill. In an apparent reference to some of his conservative colleagues who oppose the path to legal status – a pillar of the measure – Rubio has said that some people will remain against any attempt at immigration reform.
The immigration legislation, a top priority for President Barack Obama, aims to strengthen border security, create new programs to allow tens of thousands of workers into the U.S. legally while requiring all employers to verify their workers' legal status, and give eventual citizenship to the 11 million immigrants now here illegally.
The Judiciary Committee includes four of the eight senators (Rubio is one of the eight) who authored the bill, and they plan to try to vote together in the committee to stave off poison pill amendments from either side that could upend their deal.
However, as of Tuesday afternoon these lawmakers — Democrats Chuck Schumer of New York and Dick Durbin of Illinois, and Republicans Lindsey Graham of South Carolina and Jeff Flake of Arizona — had not decided how to proceed on all issues.
That left some unanswered questions leading into the Thursday committee meeting.
Meanwhile, religious leaders are warning that including a gay rights amendment  in the immigration bill could cost their support for the legislation.
Richard Land, a leader of the Southern Baptist Convention, told reporters on a conference call Wednesday that evangelicals are hopeful the bill will remain focused on immigration and steer clear of gay rights. But if gay rights does become part of the bill, he said, the Southern Baptist Convention will no longer be able to support it.
Other religious leaders issued similar warnings.
Senate Judiciary Committee Chairman Patrick Leahy of Vermont is considering offering an amendment that would allow gay couples to sponsor their partners for U.S. residence like other married Americans can.
The Associated Press contributed to this report.