Ted Cruz campaign's latest slam on Donald Trump? He's a doll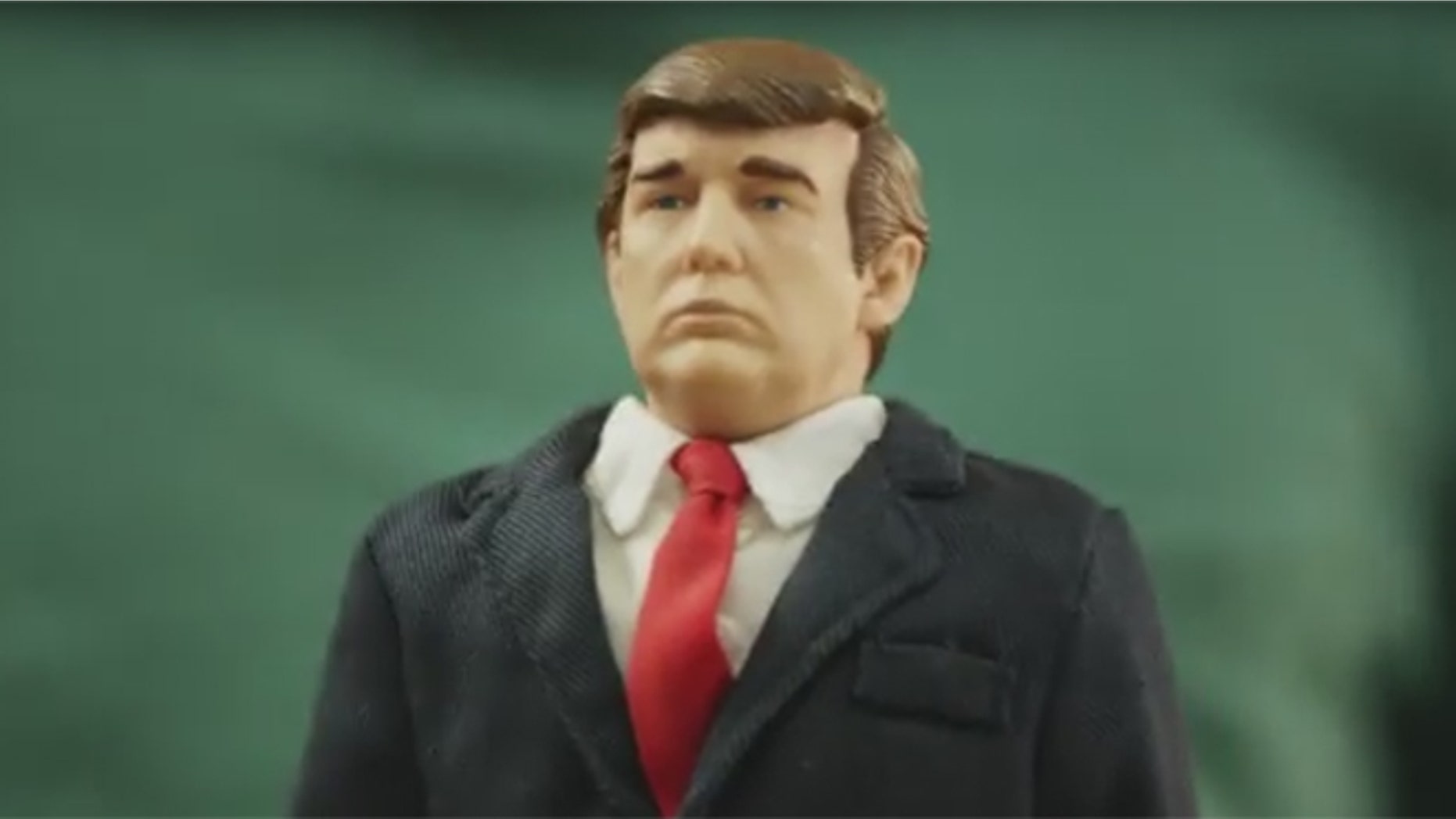 Donald Trump has become an action figure, at least within the Ted Cruz campaign.
The campaign of the Texas firebrand has released a video showing the real estate mogul, and one-time ally of Cruz, as a toy that portrays Trump's positions on certain issues in a ridiculous light.
A boy holds up the Trump toy and shows it off to other kids.
"What does he do?" one of the other boys asks.
"He pretends to be a Republican."
Then all the kids act as puppeteers, saying things as if they were coming from the action figure.
"I like bailouts for the banks!" one says.
"Too big to fail!" replies another.
"I gave money to [Rep. Nancy] Pelosi, [Sen. Harry] Reid and [former U.S. Rep.] Anthony Weiner," another one says.
"Hey Hillary, I'll give you money to be my friend," says one of the kids, acting out a fictional conversation between Trump and former Secretary of State Hillary Clinton, one of the Democratic presidential candidates.
One of the contentious issues in the campaign has centered on Trump's admission that he donated money to Democrat campaigns in his capacity as a businessman.
In reference to Trump's efforts years ago to use eminent domain law to evict an elderly woman from her Atlantic City home so he could build a limousine parking lot, one of the kids holds up a doll who is supposed to be the elderly resident and says: "Look at my house, Mr. Trump."
"That's a lousy house. I'm going to take the house – eminent domain!" says another boy.
The attacks between Cruz and Trump, who tried to be civil to each other early in the election cycle, have escalated as the stakes – as well as Cruz's standing in the polls – have risen. Trump, who long had front-runner status in national polls and certain key states, has seen Cruz snatch a victory away from him in the Iowa caucus.
Trump has questioned the result and fairness of the caucus, but Trump bounced back on Tuesday, winning the New Hampshire primary by a large margin. Cruz came in third, after Ohio Gov. John Kasich, who is considered a dark horse in the race.
At a campaign event in New Hampshire on Monday, Trump used a vulgar term to portray Cruz as weak, because the Texas senator expressed opposition to the broad use of waterboarding to interrogate terrorism suspects. Cruz later told reporters he was not going to engage Trump on the level of the "gutter," and said Trump turns to insults and vulgarity because he lacks substance.
In the action figure video, an adult narrator closes the clip, "We wouldn't tolerate these values in our children. Why would we want them in a president?"
Cruz campaign spokesman Rick Tyler told the Independent Journal Review the video aimed at making "a serious issue easy to understand and fun."
Like us on Facebook