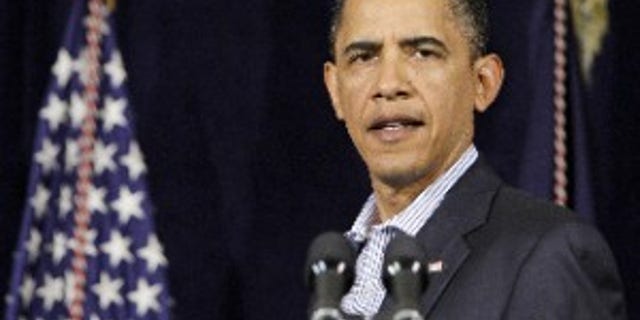 NEWYou can now listen to Fox News articles!
President Obama says a "systemic failure" occurred when intelligence officials failed to place Umar Farouk Abdulmutallab on a terrorist watch list, and allowed him to fly internationally on Christmas Day.
Speaking on a Marine Base near his vacation home in Hawaii, the President also announced the reviews he has requested of the terrorist watch list and the air travel screenings will have preliminary results by Thursday, and the more formal reviews will be completed in the coming weeks. But while the government reviews are conducted, Obama says the lack of shared information is the larger issue, and he will not let it happen again.
"When our government has information on a known extremist and that information is not shared and acted upon as it should have been so that this extremist boards a plane with dangerous explosives that could have cost nearly 300 lives, a systemic failure has occurred, and I consider that totally unacceptable," Obama said.
Abdulmutallab, a 23-year-old Nigerian was first mentioned to U.S. officials in November 2009, when his father told the U.S. embassy in Lagos, Nigeria his son was acting suspiciously. While Abdulmutallab was put onto a list of over 500,000 people, known as the Terrorist Identities Datamart Environment or TIDE, that list alone does not prevent people from flying.
"Had this critical information been shared, it could have been compiled with other intelligence, and a fuller, clearer picture of the suspect would have emerged," Obama said. "The warning signs would have triggered red flags, and the suspect would have never been allowed to board that plane for America."
The latest statement by the President is part of an on-going press by the White House, back pedaling on statements made over the weekend by Homeland Security Secretary Janet Napolitano when she said overall everything worked. "The system has worked really very, very smoothly over the course of the past several days," Napolitano told Jake Tapper on ABC's "This Week". That statement produced howls from the right, with Representative Peter King saying Napolitano needed to step up her intensity on the job. And it prompted Napolitano to roll back on her statement, saying on Fox News on Monday, "No Secretary of Homeland Security would sit here and say that a system worked prior to this incident which allowed this individual to get on this plane."
"First she said it worked, now she says it didn't work. We have to find ways we can separate out people who should either go on a no fly list or at least be subjected to secondary screening," King said on Fox News on Monday.
For his part, the President asked the intelligence community to step up, but he also acknowledged the rules and procedures in place since September 11, 2001 must be updated.
"We've achieved much since 9/11 in terms of collecting information that relates to terrorists and potential terrorist attacks, but it's becoming clear that the system that has been in place for years now is not sufficiently up to date to take full advantage of the information we collect and the knowledge we have." Obama said.
This is the second statement on the airline incident by the President. The White House says President Obama receives at least six daily updates on the terrorist attempt and will continue to do so over his vacation in Hawaii.
The President returns to Washington just after the New Year.