Swing-state poll shows Biden doing well in 2016 match-ups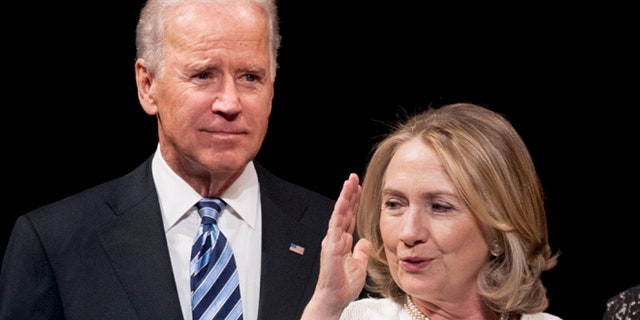 Though Hillary Clinton still remains the Democratic primary favorite, Joe Biden does better against Republican candidates in three big swing states.
According to a new Quinnipiac University swing-state poll released Thursday of Florida, Ohio and Pennsylvania, Vice President Joe Biden is running as strong or slightly stronger than Hillary Clinton in possible general election matchups against Republican candidates Donald Trump and Jeb Bush. However, the vice president has not made his presidential aspirations clear and remains out of the public eye mulling a 2016 run.
Since 1960, no presidential candidate has won the White House without taking at least two of the aforementioned three states.
Jeb Bush and Marco Rubio continue to post stronger numbers than Trump against Clinton or Biden.
Read more on WashingtonExaminer.com