Strategy Session: Campaigns Stress Turnout in Final Two Weeks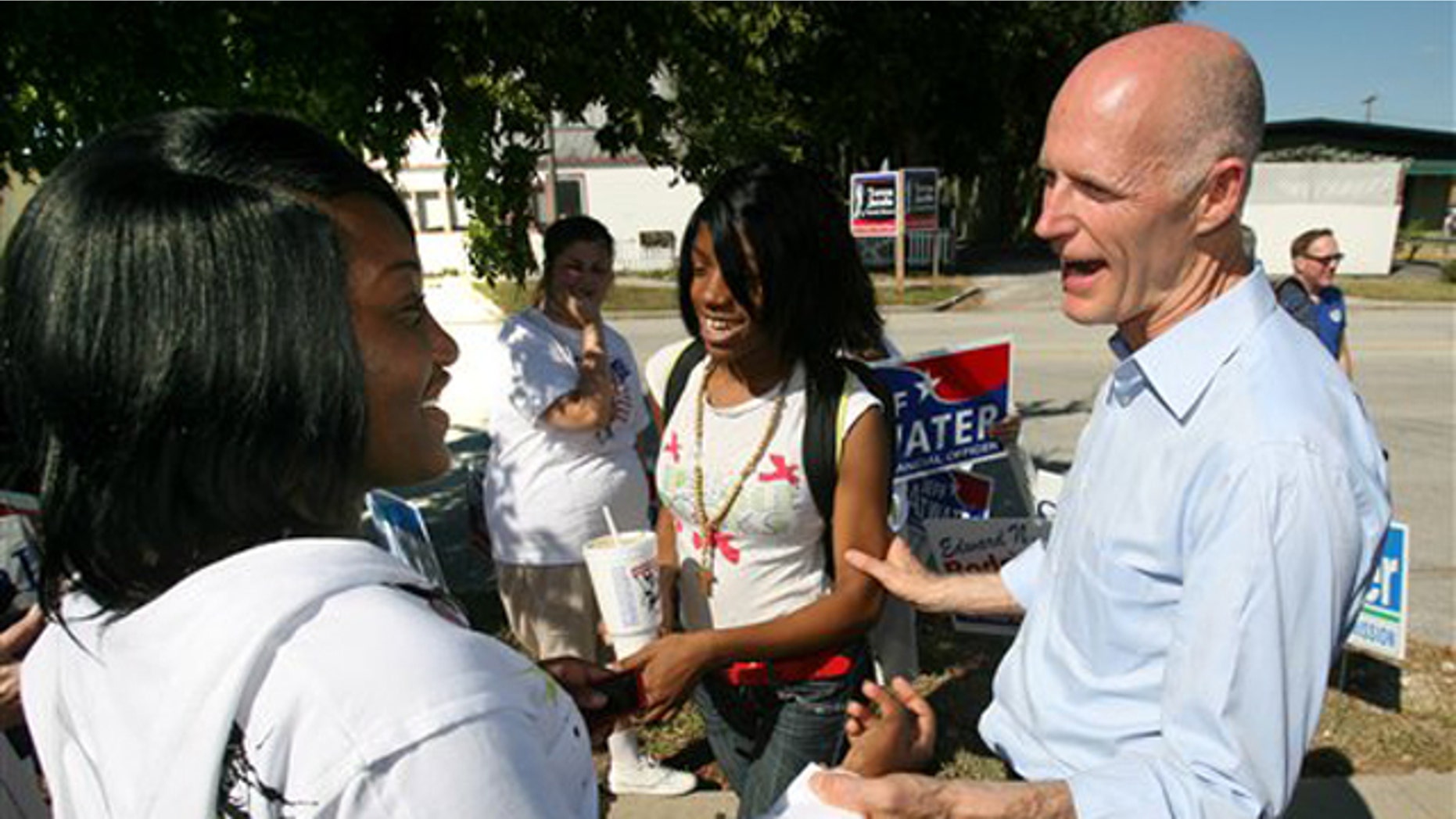 The window is closing for winning hearts and minds. With two weeks left before the midterm election, campaigns are moving into the final, and arguably most critical, phase of their political master plan -- turnout.
Though campaigns are still airing attack ads and attending debates in a last-ditch bid to sway malleable voters, candidates' efforts are turning increasingly toward getting out the vote. They've identified their supporters and given up on the haters, and now are faced with the heavy lift of making sure everybody in their camp actually casts a ballot.
"I don't think a lot of minds are going to be changed between now and Election Day," said Grant Reeher, political science professor and director of the Campbell Public Affairs Institute at Syracuse University. "At this point, it's all about mobilization."
In a non-presidential election, particularly in races where there is no history-making candidate on the ballot, voters have a tendency to get lazy. To combat the midterm doldrums, campaigns will spend the final two weeks making robo-calls, real calls and door-to-door visits to remind possible or likely supporters how important it is they vote, combined with hosting get-out-the-vote rallies featuring top-shelf surrogates like Bill Clinton and Sarah Palin.
With the enthusiasm gap between the two parties well-documented, Democrats have a particularly challenging task ahead. The latest Associated Press-Knowledge Networks poll showed half of President Obama's 2008 supporters are certain to vote this year; two-thirds of former GOP presidential nominee John McCain's 2008 backers say the same.
Democratic strategist Mary Anne Marsh said party operatives will need to do all they can to drag Obama's once-fervent supporters out again this year.
"Democrats are going to have to employ and deploy every possible tool," she said.
With the spreading popularity of early voting, the nitty-gritty turnout operations that would normally be reserved for Election Day are already underway. Veteran strategists said campaigns will be checking and re-checking the lists of early voters in the days ahead to see who's exercised that right -- and nagging those who haven't.
According to the National Conference of State Legislatures, 32 states offer some kind of early voting. Twenty-nine states also offer "no-excuse" absentee voting where voters can vote by mail for any reason.
This means unconventional voters need to be courted, and courted early.
"We're going to do everything we can. I'm traveling the state all day today to get out the vote," GOP gubernatorial candidate Rick Scott said Monday, as early voting kicked off in Florida.
"We've got lots of people getting phone calls from all our offices across the state."
President Obama made the early voting pitch at a Democratic rally in Columbus on Sunday.
"Thanks to early voting here in Ohio, you can vote right now," Obama said.
Democrats are bracing for losses on Nov. 2, but hope their efforts to encourage -- and in some cases facilitate -- voting can keep the GOP wave from becoming a tsunami.
AFL-CIO political director Karen Ackerman touted the labor union's voter outreach in a memo to fellow directors Monday. She said the union's field program is tailored to each state -- in Nevada, for instance, the AFL-CIO is offering shuttle service to early voting sites for union members working in the hotels and casinos.
"This direct one-on-one contact is going to make the difference in key races," she said, claiming volunteers and workers knocked on 183,000 doors on Saturday. That's supplemented by new media outreach via Facebook, Twitter and e-mail lists.
Of course, there are some areas of the map where Democratic campaign volunteers might seem scarce. In the south, Democrats are at risk of being all but shut out, and former South Carolina Democratic Party Chairman Dick Harpootlian accused the party Monday of throwing in the towel in his state's governor's race.
Though Republican nominee Nikki Haley is leading, he told Fox News her tax problems make her a beatable candidate. He accused the Democratic National Committee and Democratic Governors Association of neglecting the race.
If there's a void, conservative groups are eager to fill it.
Tea Party Express, a well-funded political action committee, just launched its fourth cross-country bus tour. The get-out-the-vote tour will take the activists from Reno, Nev., to Concord, N.H., through a host of battleground states and congressional districts.
Republican pollster Adam Geller said a robust get-out-the-vote effort will coincide with a change in tone in advertising this coming week. He said negative ads will still air in the early part of the week in an attempt to lure voters away from the other side, but will soon transition to more "inspirational" pitches.
Reeher said that change in tone will need to be handled masterfully, considering how caustic many campaigns have been.
"There's a concern about people sitting on their hands, particularly as the negativity mounts," he said. "You've got to figure out a way to give people a reason to vote for something."