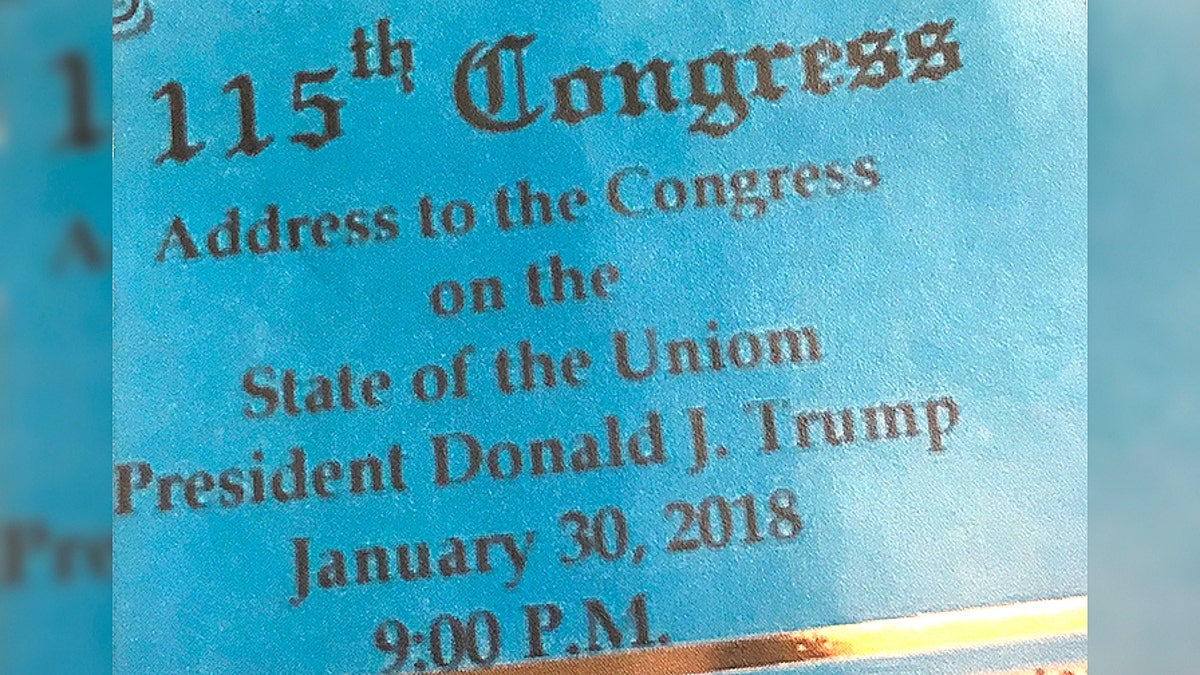 Some congressional tickets to President Trump's first official State of the Union address on Tuesday were printed with a glaring typo and have to be reissued, Fox News has learned.
The tickets, one of which was shared by a congressional source with Fox News, admit the bearer to the "Address to the Congress on the State of the Uniom."
That's "Uniom," with an "m."
An official with the House Sergeant at Arms confirmed there was a misprint.
"A correction has been made and our office is redistributing the tickets," the official said.
Fox News is told there were several dozen tickets with the misprint. Some of the tickets went out, but not all. Of course, some may try to hold onto the misprinted tickets as souvenirs.
The Sergeant at Arms office proofread the tickets, made a change for spacing -- and then botched the spelling of "union," Fox News is told.
Asked for comment, a White House official referred Fox News to the House Sergeant at Arms, saying the office "is entirely responsible for printing."
Fox News' Judson Berger and Chad Pergram contributed to this report.