State Department nominees approved after Ted Cruz drops months-long fight over Iran deal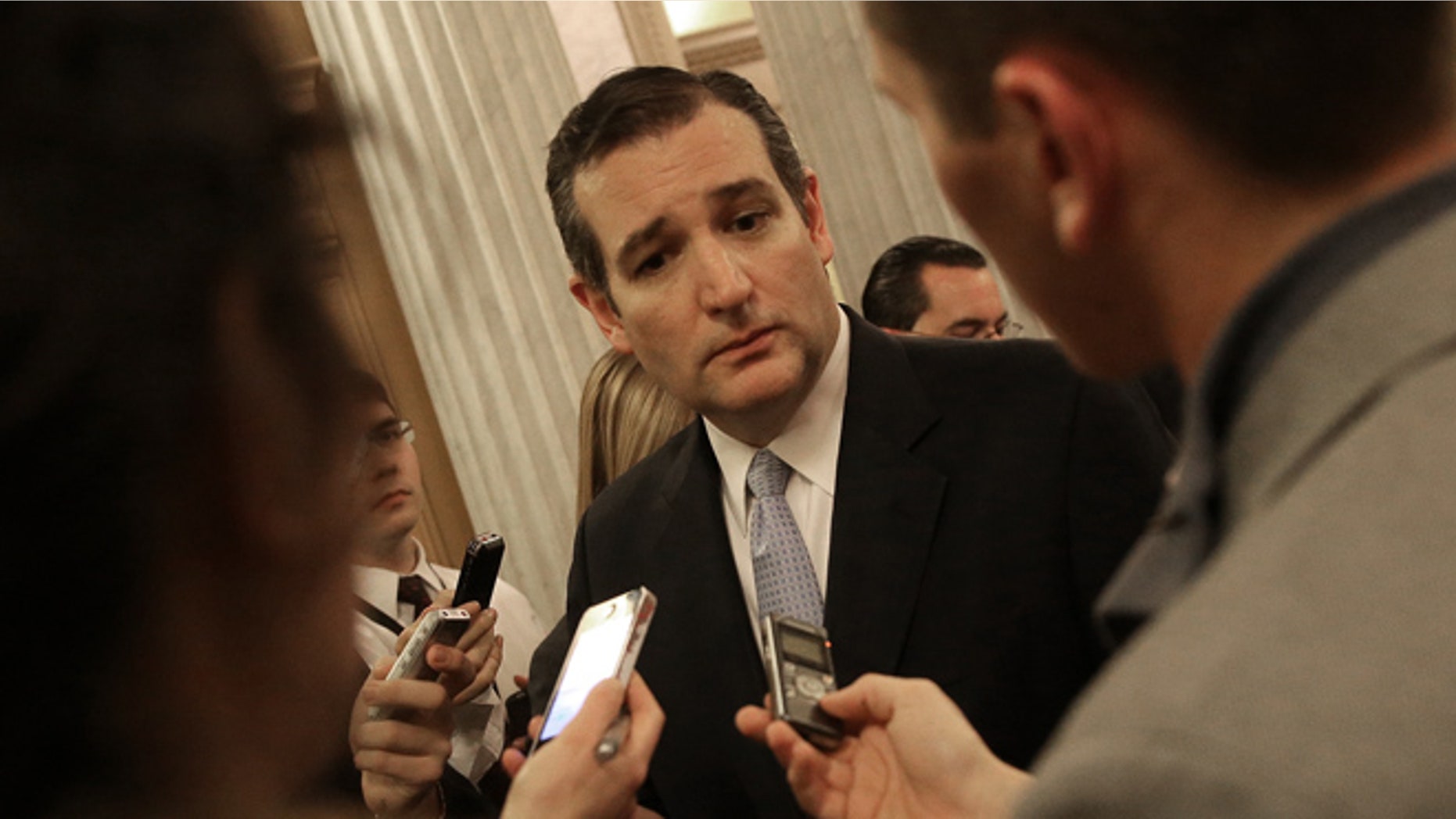 While Texas Sen. Ted Cruz was focusing on his presidential run, his fellow-lawmakers approved the nomination of several of President Barack Obama's State Department nominees that Cruz had been blocking.
The Senate approved on Friday the nominations of John Estrada to be an ambassador to Trinidad and Tobago, Azita Raji as ambassador to Sweden, Samuel Heins to be an ambassador to Norway along with Brian Egan as a legal adviser and Thomas Shannon for undersecretary for political affairs.
The nominations were confirmed by a voice vote.
Senate Majority Leader Mitch McConnell (R-Kentucky), who is still angry by a very public spat with Cruz over the summer, asked during the Senate's quick session on Friday for consent to bring up the nominations. The nominations previously had been blocked by Senate Republicans friendly to Cruz, while the Texas lawmaker is on the campaign trail.
Cruz had originally put a block on the nominations over his opposition to the Iran nuclear deal.
"He feels that after seven months that the American people are very aware of the negative consequences of this deal," an aide to Cruz told reporters of the senator lifting the hold.
Before the State Department nominees were approved, Cruz had blocked their nomination vote three times – drawing the ire of many Democratic lawmakers.
"We ask him to remove these holds. He has not voiced any concerns about these individual nominees. He voiced concerns about unrelated policy issues," Minnesota Sen. Amy Klobuchar said, according to the Hill.
Besides Cruz, Iowa Republican Sen. Chuck Grassley has been holding up Egan's nomination amid his own battle with State Department officials over former Secretary of State Hillary Clinton.
Grassley said that he lifted the hold because the White House has agreed to "ensure that the department provides specific documents and witnesses" on Clinton.
Part of the reason that Cruz decided to lift the hold on the nominees was that lawmakers agreed to pass legislation he proposed to rename the street in front of the Chinese embassy after a prominent dissident.
The Senate voted to rename the plaza in front of the Chinese embassy in Washington, D.C., Liu Xiaobo Plaza, after the pro-democracy dissident and Nobel Peace Prize-winner. The legislation still has to pass the House, where North Carolina Republican Congressman Mark Meadows has proposed a similar bill.
Democrats had previously blocked Cruz's efforts to pass the measure, saying it would antagonize the Chinese government.