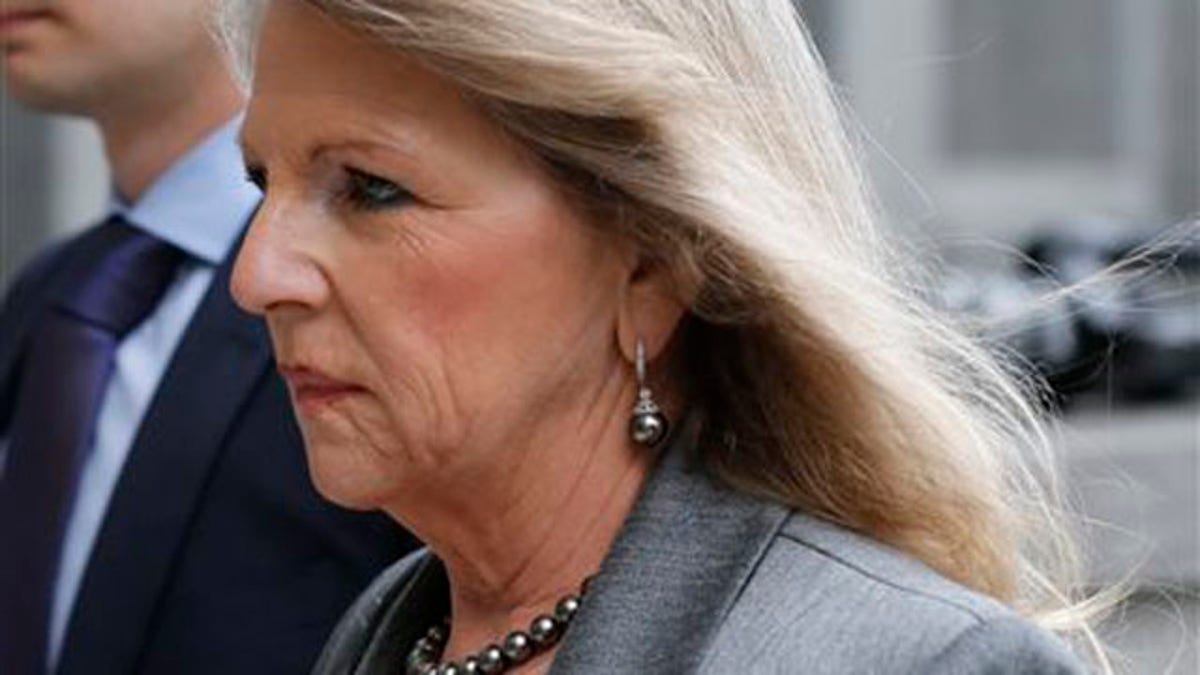 Witnesses in the public corruption trial of former Virginia Gov. Bob McDonnell and his wife Maureen on Tuesday escalated an apparent push by the defense to cast the once-first lady in an unfavorable light, with one testifying staffers were told to think of her as a "5-year-old."
The McDonnells are charged in federal court with accepting more than $165,000 in gifts and loans from former Star Scientific CEO Jonnie Williams in exchange for promoting his company's tobacco-based dietary supplement.
Bob McDonnell's lawyers began presenting their defense this week and have attempted to show that his wife, who witnesses have painted as volatile, was the one enjoying a cozy relationship with Williams, not the former governor.
Some of the most damning testimony against Maureen McDonnell came from Kathleen Scott, who served as the former first lady's executive assistant for almost two years. Scott described her former boss as "hot and cold."
"Sometimes she was great and sweet and caring and sometimes she was dreadful," Scott said.
Scott said that Maureen McDonnell had some good ideas for initiatives she wanted to accomplish, but "we were spending so much time dealing with her personality that we couldn't get anything done."
The first lady's fed-up staffers eventually went to a senior staffer for the governor, Jim Burke, about the problems with their boss, according to Scott. Scott testified Burke told the staffers to "think of (Maureen McDonnell) as a 5-year-old and maybe things would go better."
Scott also testified that Maureen McDonnell seemed infatuated with Williams and would "light up" when his name was mentioned. The former first lady's attorney has said Maureen McDonnell, feeling neglected by her politically ambitious husband, had developed a "crush" on Williams.
Also Tuesday, Bob McDonnell's defense attorneys presented evidence that Maureen McDonnell sent text messages claiming exclusive credit for securing the loans from Williams. In one text, Maureen McDonnell expresses anger that her husband appeared to be getting credit for arranging the deal, which the McDonnells sought for their side business of renting vacation homes in Virginia Beach.
The former governor's sister, who is also named Maureen, testified as well. Maureen C. McDonnell said her sister-in-law was unhappy as first lady, once describing the governor's mansion as a prison.
"I think she felt trapped there," she said.
The governor's sister testified that she believed the relationship between her brother and his wife was strained. She said that when she and her husband separated, and although she had told her brother about the situation, her sister-in-law seemed to have no idea about the split.
She also offered testimony designed to counter the government's theory that the McDonnells were financially desperate because of the real-estate venture.
Maureen C. McDonnell testified that she had long earned a six-figure salary, topping out at about $560,000 in 2012, and could easily have paid her brother's real-estate venture's bills. However, she said it made good business sense to rely on low-interest loans from individuals — her father, Williams and a Virginia Beach radiologist — rather than disrupt her investments.
Forensic accountant J. Allen Kosowsky, an expert defense witness who examined financial records, said the former governor, his wife and his sister were all financially sound. Largely because of Maureen C. McDonnell's income, the three combined had $1.4 million in liquid assets, Kosowsky testified.
Prosecutors previously had made note of the former first couple's credit card debt, which peaked at more than $90,000 during his term, but Kosowsky said that is only half the story. He said their combined credit limit was nearly $205,000, and they paid the cards down to $5,759 by August 2011.
The family real estate enterprise made plenty of rent to cover interest charges, but other expenses put the properties in the red until 2012, he said.
The ex-governor's sister said the properties were not intended to be a profit-making venture. She said she and her brother had happy memories of family vacations to Myrtle Beach as children and wanted to replicate that for their own children and their extended family.
Fox News' Jake Gibson and The Associated Press contributed to this report.