Special 'Rerun' Alaska Senate Election Highly Unlikely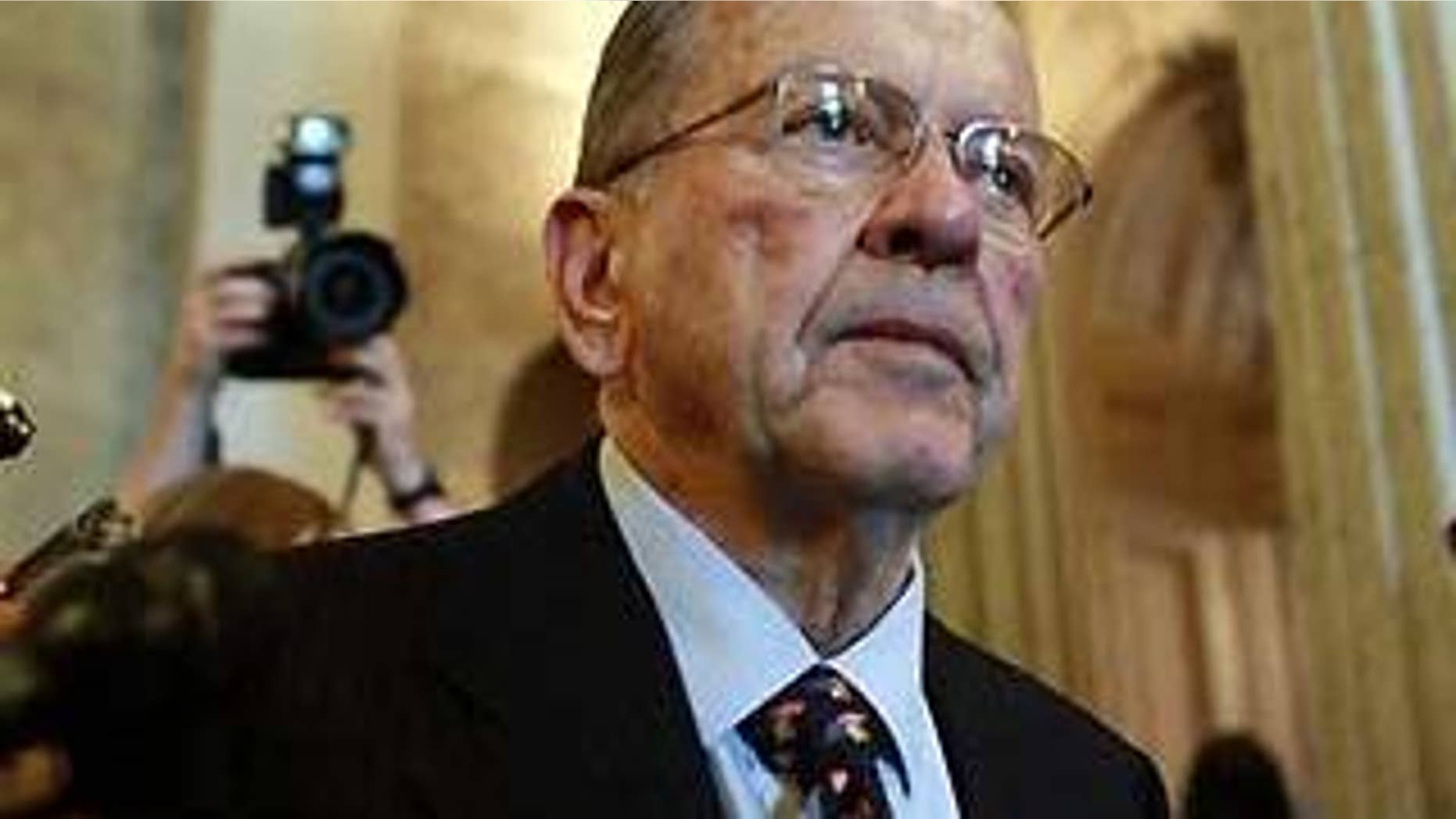 The odds of Alaska holding a special "rerun" Senate election once charges are dropped against former Sen. Ted Stevens are about as good as a snowball's chance in hell.
The Alaska Republican Party and Gov. Sarah Palin both want to see a new election now that Attorney General Eric Holder has announced that he wants all charges dropped against Stevens. The seven-term Republican senator was defeated by Democrat Mark Begich in a very close election in November just days after Stevens was found guilty in federal court of seven felony counts of corruption.
Now Republicans in Alaska are calling for another election free from the taint of Stevens' trial and conviction.
But nobody representing the 49th State in Congress has joined that call. And legal analysts say there is no legal basis for Republicans, or Democrats, to force a special election.
The only opening for a new contest would be if Begich agrees to step down, and he's indicated that's not in the cards.
"Today, with our country in a severe recession, it's more important than ever that we have a senator focused on fixing our economy so Alaskans have the jobs they need to support their families. That is my job in the Senate, and I'm honored to serve Alaskans for the next six years," Begich said in a written statement Thursday night, noting that he entered the Senate race "long before" Stevens' legal troubles began.
Alaska's other senator, Lisa Murkowksi, and the state's congressman, Don Young, both Republicans, said a special election would not be prudent.
"I am sure many of us wish we could turn the clock back to last November," Murkowski said in a written statement. "Unfortunately, that is not an option."
Richard Hasen, a professor at Loyola Law School and host of the Election Law Blog, said the calls for a special election from Palin and the Alaska GOP amount to posturing.
"Unlike many state offices where you can have a recall ... there's no recall of the members of the U.S. Senate," Hasen said. "I don't think that there's any realistic chance that there would be a special election."
So unless Begich volunteers to leave, Republicans have no options.
The U.S. Constitution allows for the Senate to expel a member, by a two-thirds vote, for "disorderly behavior." But Begich has not been accused of any wrongdoing. Only the Justice Department is coming under fire, for apparent prosecutorial misconduct in the Stevens trial.
Also, if an expulsion vote were to be held and Republicans voted as a bloc, they would still have to convince 25 Democrats to cross the aisle and vote to oust a member of their own party -- at a time when the Democrats are two votes shy of a filibuster-proof majority.
"Very few things in this world are certain but I can tell you as a matter of certainty that Senator Begich would not be expelled from the Senate on the basis that we're talking about here," said Robert Walker, former counsel to the Senate Ethics Committee.
Stephen Krupin, spokesman for Senate Majority Leader Harry Reid, made clear that the leadership will not act on GOP calls for a new election.
"It violates everything upon which we base our democracy for Republicans to suggest we throw out the results of a free and fair election simply because they don't like the outcome," he wrote in an e-mail to FOXNews.com.
Democratic Senate leaders had a hard enough time at the beginning of the year trying to exclude Sen. Roland Burris, D-Ill., from their ranks after he was appointed by then-Gov. Rod Blagojevich, who has since been kicked out of office and indicted.
Though Reid initially cited the Constitution in claiming the chamber could exclude Burris, there were several questions about the legality of such a move, and the Senate eventually relented. Burris was sworn in.
The standards for expelling a sitting senator, rather than excluding one before the swearing-in ceremony, are also different.
Walker and Hasen, though, said the circumstances in Alaska appear to be unprecedented.
Republicans in Alaska, meanwhile, have used the bizarre turn of events to vilify the U.S. attorneys who handled the case and to reinforce Stevens' legacy. They've called for a special election on the basis that the election was tainted.
"There was improper influence on the Senate campaign via the announcement of Stevens' conviction just days before the vote. Many voters did not choose Stevens because they were told he was guilty, and now, after the election we see there was improper conduct in his trial, so how fair an election was that? I agree with other Alaskans who would like to see an election that's free from improper influence, and I can't imagine how Mark Begich could argue that," Palin said in a statement.
Alaska GOP Chairman Randy Ruedrich said a special election should be held "so Alaskans may have the chance to vote for a senator without the improper influence of the corrupt Department of Justice."
"The only reason Mark Begich won the election in November is because a few thousand Alaskans thought that Senator Ted Stevens was guilty of seven felonies," Ruedrich said in a statement.
Six Republican lawmakers have also written a letter to Holder asking whether he's referred the attorneys involved in the case to his department's Office of Professional Responsibility "for an investigation of their misconduct."
But Hasen suggested that some Republicans are reading too much into Holder's decision to move to drop the case.
"That's not the same as a declaration that Senator Stevens is innocent," Hasen said.
It's not clear whether Stevens, who is 85 years old, would want to run again, though he said in a statement that the "unfair" trial affected his race in November.
An elections official in the state also told Alaska Public Radio Network that while candidates are allowed to appeal alleged errors in the recount process, in this case there was no recount.
FOX News' Chad Pergram contributed to this report.