South Carolina Pushes for Medicaid Overhaul After Man Denied Breast Cancer Coverage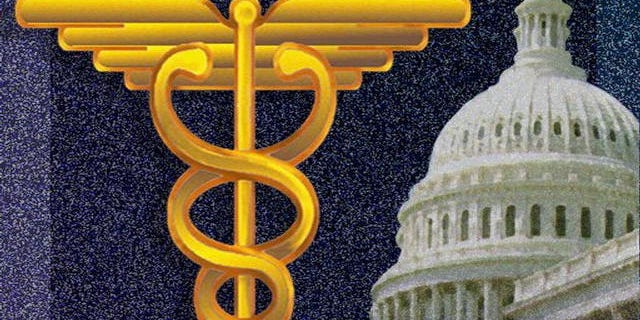 NEWYou can now listen to Fox News articles!
South Carolina health officials are petitioning the federal government to overhaul its "discriminatory" Medicaid rules after a local construction worker was denied coverage for breast cancer treatments because he is a man.
Raymond Johnson, 26, found out about his cancer last month. He visited the emergency room after a pain in his chest became unbearable. He already knew he had a lump there but, "being a male," assumed it was a cyst.
When the tests came back, "I found out I had cancer."
Thoughts flashed through his head, he told FoxNews.com. "Is this gonna be it for me? Am I gonna die?"
He stepped outside, he said, and "talked to the Lord." He resolved to do what had to be done to deal with the disease.
But when Johnson, who is uninsured, applied for Medicaid, he was swiftly rejected. The reason? He is a man.
"To me it's really dumb. ... It's not as common as a woman having breast cancer, but we do have it," Johnson said.
The state of South Carolina agrees with him. Since Johnson applied for coverage, the state Department of Health and Human Services has been in talks with federal Medicaid officials about the possibility of changing the rules. Tony Keck, director of the state health department, said in a statement that the federal position is "discriminatory" and urged the Centers for Medicare & Medicaid Services to show some flexibility.
"This is a very clear example of how overly rigid federal regulations don't serve the interests of the people we're supposed to be helping," Keck said.
CMS said Monday that it is weighing its options.
"We are working with the [Centers for Disease Control] and South Carolina to see what options may exist to address this situation," CMS spokesman Brian Cook said. "We are committed to ensuring that all individuals who should be eligible for this program have coverage."
CMS has argued in the past that it would take an act of Congress to allow men to be covered for breast cancer visits. The problem has to do with a discrepancy between two laws.
In a 2009 letter in response to a prior attempt by South Carolina to cover a male patient, the agency said a 2000 law creating Medicaid coverage for breast cancer patients did not explicitly exclude men. That law, however, provided coverage only to those screened under a program which, according to a separate law, is meant for women.
As a result, men with breast cancer are the only class of patients barred from Medicaid coverage by their gender. At the time of the 2009 letter, CMS said Congress would have to pass an amendment in order to extend coverage to men.
The statement Monday left open the door to the possibility of acting without Congress.
Though breast cancer afflicts women the most, men are susceptible to it because they also have breast tissue that can develop cancer.
According to the American Cancer Society, more than 2,100 cases of invasive breast cancer in men are expected to be diagnosed in 2011. Though breast cancer is about 100 times more common in women than men, the group estimated that about 450 men will die from the disease this year.
"It's a lot more rare, but it does happen," said Jeff Stensland, spokesman with the South Carolina health department. He said state officials hope the federal government can find the wiggle room in the law to change the guidelines to include men.
"I think they've been sympathetic to our argument. Whether that means they're going to change their minds or not, I don't know," he said.
Stensland noted that it was a state Medicaid office that turned Johnson down because it had to follow federal guidelines.
"He was otherwise eligible," Stensland said.
Meanwhile, Johnson is continuing to seek treatment, as well as the money to pay for it. He said churches and other organizations have helped pay the bills so far, and that he's still trying to get insurance coverage.
But Johnson, who had to go on medical leave from his construction job, said he hasn't had any luck. "I'm still looking," he said.
He's gone through two rounds of treatment and has another set up for late next week. He said he hopes the federal government changes its policy not just for him, but other men with breast cancer.
"Hopefully they'll change or look at it or something," he said.