Snowden's father disputes accuracy of report on son's intentions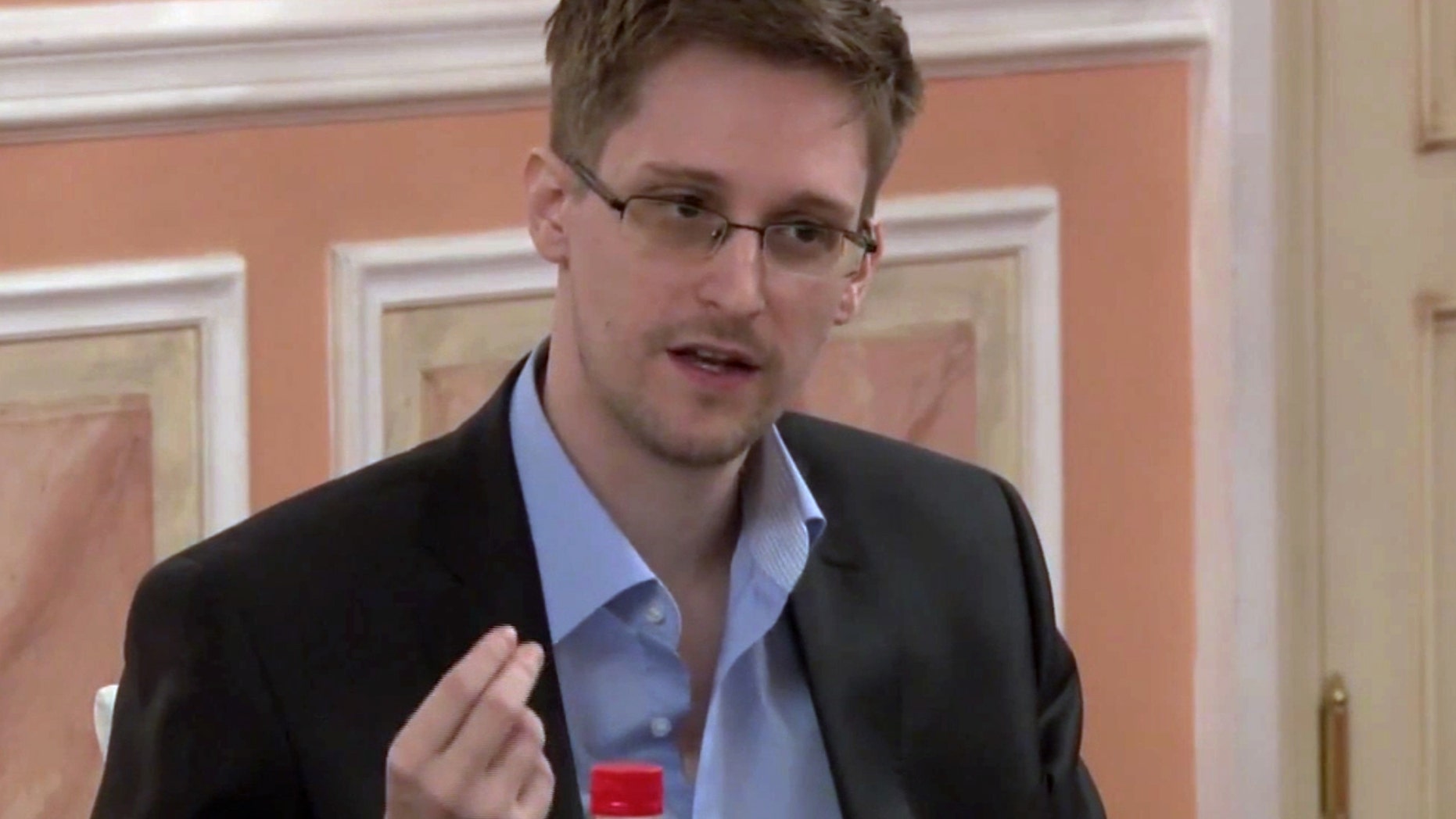 The father of Edward Snowden, the former NSA contractor who leaked sensitive data, on Sunday disputed the accuracy of a Reuters report that quoted him as saying his son has more information to reveal.
Lon Snowden visited his son last week for the first time since the younger Snowden was granted temporary asylum in Russian earlier this year.
Reuters originally quoted the father as saying his son had more to share. However, Snowden tells Fox News his "comments were grossly embellished to produce a more enticing storyline."
The news service has since corrected the story to reflect Snowden saying simply that his son is not a fugitive and that he wants his son to stay in Russia to make sure the "true story" is told about his intentions.
Edward Snowden is accused of leaking highly secretive details about NSA surveillance programs. He first fled from the U.S. to Hong Kong, then made his way to Russia. He was marooned in the transit zone of a Moscow airport for more than a month before Russia granted him asylum in August.
While Snowden was holed up in the transit zone at the Moscow airport, he continued to leak U.S. secrets to the media. The information he leaked reportedly details an NSA program that allegedly allows analysts to scour emails, browsing histories and online chats.
Meanwhile, Edward Snowden says that he did not take any secret NSA documents to Russia and that intelligence officials in China as well as Russia could not get access to the documents he had obtained before leaving the United States.
In an interview with The New York Times, the former NSA systems analyst said he handed over all the documents he had obtained to journalists during his stay in Hong Kong. The newspaper posted its story on its website Thursday.
Snowden said he did not retain copies of the documents and did not take them to Russia "because it wouldn't serve the public interest," the Times reported. He said his familiarity with China's intelligence abilities allowed him to protect the documents from Chinese spies while he was in Hong Kong.
"There's a zero percent chance the Russians or Chinese have received any documents," he said.
Snowden's leaks of highly classified material have resulted in numerous news stories about U.S. surveillance activities at home and abroad and sparked debate about the legality of those activities and the privacy implications for average Americans.
The Times reported that in the interview, which it said took place over several days in the last week and involved encrypted online communications, Snowden asserted that he believed he was a whistle-blower who was acting in the nation's best interests by revealing information about the NSA's surveillance dragnet and huge collections of communications data.
Snowden said that he had helped U.S. national security by prompting a badly needed public debate about the scope of the intelligence effort. "The secret continuance of these programs represents a far greater danger than their disclosure," he said.
Snowden faces espionage charges in the U.S. On Aug. 1 he was granted asylum in Russia, which is allowing him to remain there for one year.
The Associated Press contributed to this report