Sister of Jared Kushner reportedly pitches US visa in exchange for $500G investment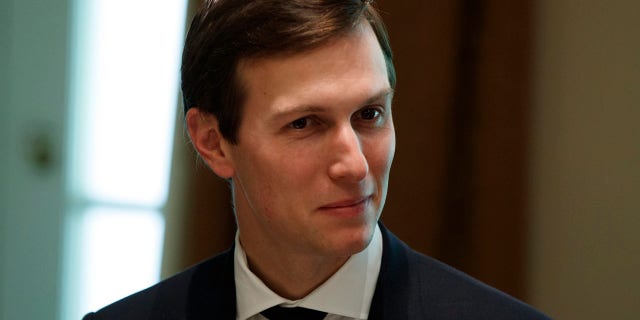 The sister of White House senior adviser Jared Kushner reportedly pushed Chinese citizens in a presentation at a Beijing hotel to invest hundreds of dollars in a luxury New Jersey apartment complex that would help them obtain an investor visa.
Nichole Kushner Meyer made the pitch at a Ritz-Carlton in front of wealthy Chinese investors as investors were told to invest sooner rather than later in case the Trump administration changes the visa rules, The Washington Post reported Saturday. A tagline on the brochure reportedly read: "Invest $500,000 and immigrate to the United States."
Though Jared Kushner was not part of the event, his sister's work in China for the Kushner family shows how his private business affairs could collide with his work in the Trump administration. Kushner has reportedly divested from parts of his family business, including the project in Beijing.
Ethics officials reportedly slammed the event, calling it an attempt to cash-in on Kushner's influence in China.
"It's incredibly stupid and highly inappropriate," Richard Painter, the former chief White House ethics lawyer for President George W. Bush, told The Washington Post. "They clearly imply that the Kushners are going to make sure you get your visa. They're not going to take a chance. Of course they're going to want to invest."
The program Meyer flouted in the presentation Saturday is called the EB-5 immigrant investor visa program. It allows wealthy foreign investors who are willing to invest large sums in U.S. projects that create jobs to apply to immigrate to the U.S., according to The Post. The Trump and Kushner businesses have both benefited from the visa program, according to Bloomberg. Jared Kushner had raised some $50 million from visa applicants for a Trump-backed apartment building in Jersey City, N.J.
The newspaper noted that the program is popular among rich Chinese citizens who are eager to get their families out of the country. However, the Government Accountability Office said in 2015 that the EB-5 program carried a "high risk of fraud" and had "no reliable method to verify the source of the funds of petitioners."
The program had previously been scrutinized by Congress, saying it essentially sells visas to wealthy foreigners.
Click for more from The Washington Post.