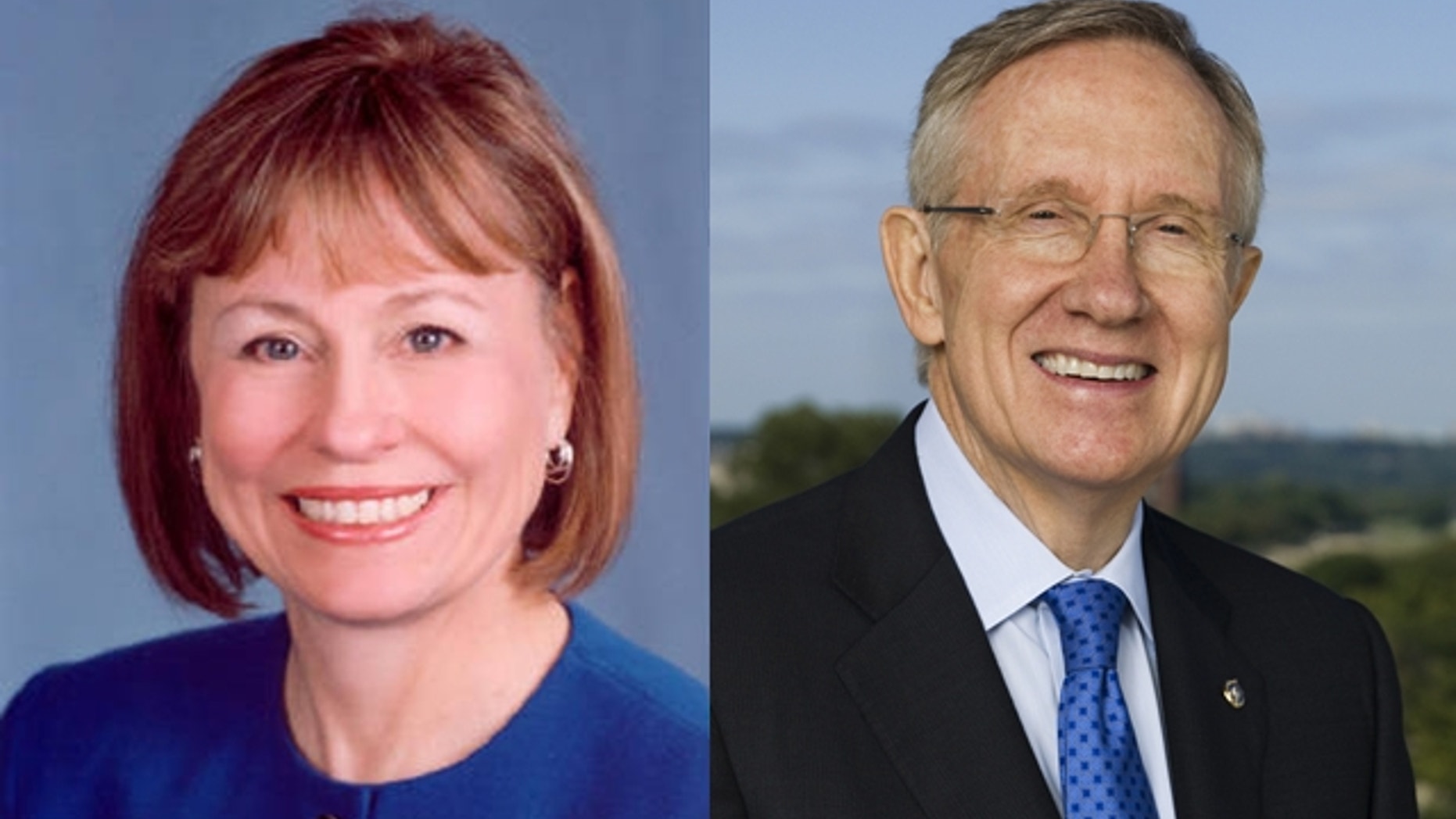 Money talks. And in Nevada this year it speaks volumes about Democratic incumbent Harry Reid and Republican challenger Sharron Angle.Both candidates currently have about the same amount of money on hand - $4 million dollars - but where it comes from is very different.While Democrats often portray themselves as the 'people's party', supported by small donations from working class voters, in Nevada that stereotype is highly inaccurate.
After 26 years in Washington, Harry Reid is the candidate bankrolled by big labor and big business.A breakdown by the Center for Responsive Politics shows Reid received about 30% of his money from lobbyists and corporations. The rest is from individuals. But only 10% of whom are considered small donors. But Angle received almost all of her money from individuals...Over half of whom donated $200 or less.
"In this particular race, Sharron Angle is to David as Harry Reid is to Goliath, at least among people who are conservatives and people whom subscribe to the Tea party movement," said the Center's Dave Levinthal. "They want to see nothing else than Harry Reid, the majority leader in the Senate, go away and be defeated."
The Center says most Angle donors are motivated by conservative ideology. Reid, by contrast, receives most of his money from lawyers and lobbyists, Wall Street, and from other businesses like casinos, and the health sector.The disparity is not surprising, considering Reid is an ultimate Washington insider. Whereas Angle is a populist, and too unpredictable for many in business.