SHATTERED DREAMS: The End of Fannie and Freddie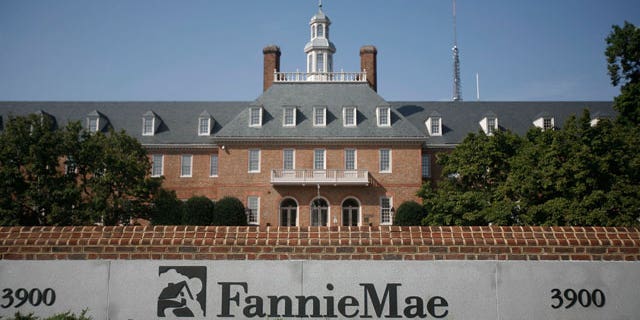 NEWYou can now listen to Fox News articles!
They date back decades, with their roots in the Great Depression. And as with anything else that has been around for so long, their mere existence, in an ever-changing world, brings some measure of comfort – and their failure instills terrifying uncertainty about what could possibly replace them.
So it is with Fannie Mae and Freddie Mac, the government-created private firms that together guarantee an estimated 90 percent of all new home mortgages in the United States.
Across the last 70 years and 13 presidencies, the two firms have helped countless Americans secure long-term, fixed-rate mortgages, by purchasing them from lenders and securitizing them, all with the unofficial guarantee of the federal government backing them up. But the two saw their own corporate finances collapse, two years ago, amid the housing and credit crisis.
Now, they are under conservatorship, a federal bailout that has so far cost U.S. taxpayers more than $150 billion, and a reform plan unveiled by the Obama administration earlier this month calls for their dismantlement.
"We need to wind down Fannie-Freddie and substantially reduce the government's footprint in the housing market," Treasury Secretary Tim Geithner told an audience at the Brookings Institution in Washington on Feb. 11. "And that's a process that has to happen gradually, because they are now the dominant source of housing finance, and we want to be careful that that process happen in a way that doesn't interfere with, or impede, the process of repair in the housing market."
The administration plan sets forth several options for Congress to choose from, but all of them would dramatically reduce the role of the federal government in housing finance, from one of loan guarantor to that of watchdog.
The administration has told Congress that it is "committed to ensuring that Fannie Mae and Feddie Mac have sufficient capital to perform under any guarantees issued now or in the future," and has suggested that the federal government will still provide some "targeted assistance" for low- and moderate-income home buyers and renters. Still, a joint report issued by the Treasury Department and the Department of Housing and Urban Development also cautioned that private markets, going forward, "will be the primary source of mortgage credit and bear the burden for losses."
The Federal Housing Administration (FHA) would survive under the administration's plan, but would see its market share, historically at 10 to 15 percent and now cresting at 30 percent, shrink considerably. Among the proposals put forward by Secretary Geithner and HUD Secretary Shaun Donovan is a plan to raise the price of FHA mortgage insurance.
Rep. Spencer Bachus, R-Ala., chairman of the House Financial Services Committee, greeted the administration plan with mixed feelings.
"It's a laundry list… They are sort of just giving some suggestion," Bachus told FOX News. "But there was common ground. The common ground was that we need to get the government out of the mortgage market and put the private market back in…They moved towards a private market. They moved towards a comprehensive solution, as opposed to just focusing on Freddie or Fannie. You can't deal with (them) in isolation; you have to have comprehensive housing reform, and that includes the private market, that includes FHA, as well as Freddie and Fannie."
A senior Democrat on the committee, Rep. Luis Gutierrez of Illinois, also greeted the administration proposal warily.
"Freddie and Fannie were not instrumental in the debacle in the finacial crisis," he told Fox News. "There's no denying it: We gave mortgages in America to people who had terrible credit histories, who had no down-payment, that didn't have a good, solid work history, that really shouldn't have been given a mortgage. Fannie and Freddie competed for some of those mortgages. They were they part of the problem, yes, but the private sector was five times as irresponsible as they were
"Let's make sure that we're not going to be making a mistake by shutting everything down because we made some mistakes in the past," he said.
Barry Zigas, director of housing policy at the Consumer Federation of America, said the federal bailout of Fannie and Freddie has worked as intended.
"The conservatorship has been a tremendous help in stabilizing the decline of the housing market, and has been one of the key reasons that the housing market has not crashed further, and one of the reasons many homeowners have been able to hold on to their homes ... Private banks are not willing to make loans unless they can sell them into securities that are backed by these two companies. So the government stepping into this was a critical means of halting the panic that had infected the system as these private-label securities, with unsafe products, began to melt down."
All sides appear to agree that the country will witness a sizable scaling back of the number and percentage of Americans who become homeowners. As Bachus put it: "We went too far, allowed people to get loans they couldn't afford. There's nothing worse than putting someone in a loan they can't pay. And it is a shattered dream."