Sessions, Mattis accused of meddling in 9/11 case after AG objected to plea deal, fearing loss of death penalty option
U.S. Attorney General Jeff Sessions allegedly objected last year to exploratory talks about a plea deal in the 9/11 case, fearing that could take the death penalty off the table for the alleged terrorists currently detained at Guantanamo Bay, Cuba.
Defense attorneys made the allegation to the Miami Herald on Monday, saying Sessions called Secretary of Defense Jim Mattis to voice his objections concerning a possible plea deal, raising concerns that the two Trump administration officials have meddled in the trial.
The attorneys now urge a military judge to order both Mattis and Sessions testify at the war court on the question of unlawful influence in the case.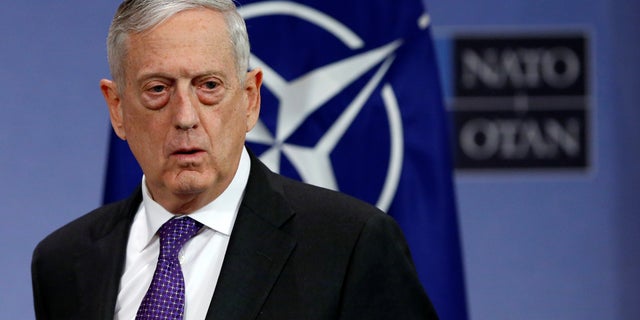 The allegations stem from Mattis' decision to fire the overseer of military commissions, Harvey Rishikof, which coincided with Rishikof's secret exploration of the possibility of guilty pleas to resolve the trial of alleged 9/11 plot mastermind Khalid Sheik Mohammed and four others who allegedly worked with Al-Qaeda as accomplices to commit the Sept. 11, 2001, atrocities in which nearly 3,000 people died.
According to the Herald, Mattis previously said Rishikof was fired for failing to follow proper Pentagon channels.
Defense attorney Jay Connell told the publication that the DOJ may have found out about the possible plea deal because some defense attorneys wanted the department's assurances that their clients would spend the rest of their sentences at Guantánamo Bay rather than in a prison in the United States. Rishikof was reportedly in touch with a deputy of the attorney general to discuss such assurances.
Following the allegations, the defense argues that the Trump administration's purported meddling in the case merits dismissing the case entirely or at least making it a non-capital trial. Defense attorneys say their investigation into the alleged meddling in the case justifies questioning Mattis and Sessions in a bid to find out whether they influenced the trial.
The Guantanamo war court is intended to give a fair trial to the Guantanamo Bay detainees without the influence of bias or politics. Rishikof, a civilian attorney, was appointed by Mattis to the Convening Authority, which has the power to approve or dismiss cases and make or approve plea deals, the newspaper notes.
Connell has asked to question Mattis' acting general counsel, William Castle, concerning his meeting in October last year with Rishikof and his legal adviser, Gary Brown. During the meeting, the attorney wrote in the judicial order, the three men talked about a call between Sessions and Mattis, with the attorney general calling him to "voice his objections to potential plea deals in the 9/11 case."
Fox News has reached out to the DOJ and the Pentagon, requesting a comment.
The attorney general's spokeswoman, Sarah Isgur Flores, told the Herald she couldn't confirm the details of conversations, but noted that Sessions "certainly speaks with other Cabinet members regularly, Secretary Mattis included."