Sept. 13 primary results: New York
New York voters on Thursday cast ballots in the second installment of the state's primaries ahead of the general election in November, selecting candidates for state and local races. Here are the results:
New York
Gubernatorial primary results:
Democratic incumbent Gov. Andrew Cuomo easily beat back a primary challenge from the actress and activist Cynthia Nixon on Thursday with 65.6% percent of the vote. During the campaign, Cuomo seldom mentioned Nixon by name, instead touting his experience, achievements in two terms as governor and his work to push back against President Donald Trump.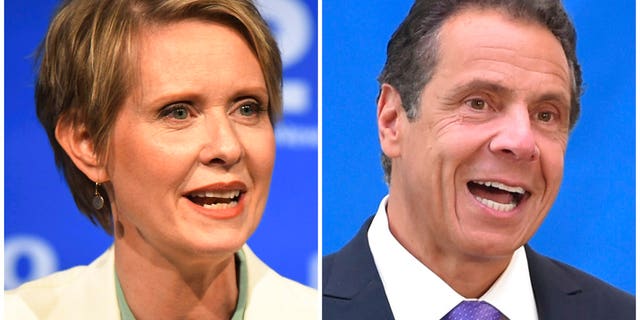 There were indications that the former "Sex and the City" actress pushed the incumbent governor to the left on several issues, including legalizing marijuana and addressing crumbling public housing in New York City.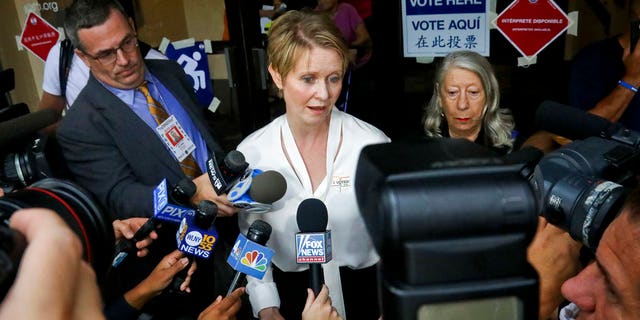 With registered Democrats outnumbering Republicans more than 2 to 1 in New York, Cuomo becomes the automatic front-runner in November's matchup with Republican Marc Molinaro, who secured the GOP nomination uncontested.
GOP Primary – Marc Molinaro Uncontested
Dem Primary – Andrew M. Cuomo Votes 975,552 Vote Percentage: 65.6%
Lieutenant Governor
In the Democratic primary for lieutenant governor, incumbent and Cuomo running mate Kathy Hochul defeated challenger Jumaane Williams, a New York City councilman who had promised if elected to serve as a check on Cuomo.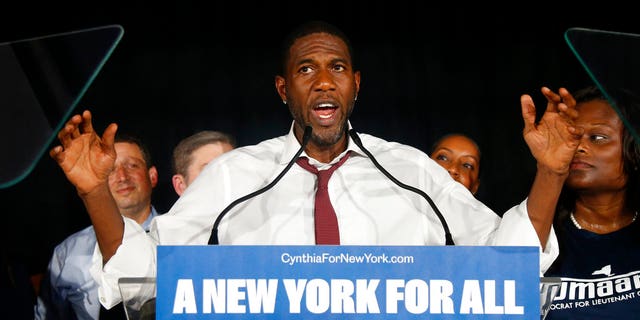 Hochul, a former congresswoman from Buffalo, spent much of the campaign touting her role in the Cuomo administration. Cuomo first picked her as his running mate in the 2014 election. Hochul will face GOP challenger Julie Killian in November.
GOP Primary – Julie Killian Uncontested
Dem Primary – Kathy Hochul Votes: 731,459 Vote Percentage: 53.3%
Attorney General
Cuomo's pick for attorney general, New York City Public Advocate Letitia James, won a four-way Democratic primary with more than 40 percent of the vote. James told her supporters in Brooklyn on Thursday that President Donald Trump "can't go a day without dividing us" and that they're "in the middle of a fight to save our democracy."
James would be the first black woman to hold statewide elected office in New York if she prevails in the general election. She was heavily endorsed by Cuomo and several influential unions and will be heavily favored in the November general election.
The Republican candidate is Keith Wofford, a little-known Buffalo native who's worked as a lawyer in private practice for two decades. Wofford attacked James as a "career politician" who will "uphold the status-quo."
Wofford has pitched himself as an "independent outsider" who will do what's in the state's best interests and an alternative to the political establishment.
GOP Primary – Keith Wofford Uncontested
Dem Primary – Letitia James Votes: 578,412 Vote Percentage: 40.6%
State Senate primary results:
Democratic socialist and first-time candidate Julia Salazar, 27, handily defeated eight-term incumbent Sen. Martin Dilan in New York's 18th District with 59 percent of the vote, joining the ranks of progressive insurgents nationwide who have knocked out mainstream Democrats.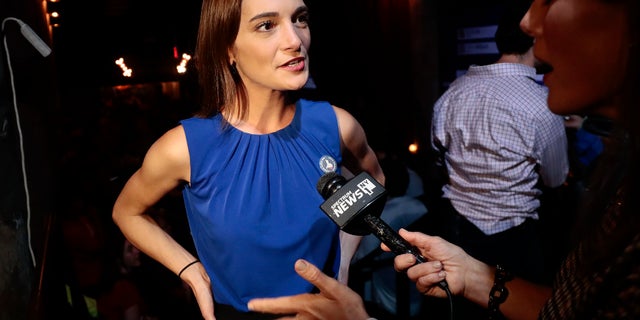 Salazar faced criticism during her campaign for saying she was a poor immigrant from Colombia who struggled financially growing up when she was born into a wealthy family in Florida. She was also scrutinized for her apparent religious conversion while at Columbia University from an anti-abortion Christian Republican to a hard-left Jewish Democrat.
There was no Republican candidate running in the district which virtually guarantees Salazar a seat.
District 18: Dem Primary – Julia Salazar Votes: 20,603 Vote Percentage: 59.0%
GOP Primary – No candidate
Salazar's victory came on a night when primary voters also took their revenge on a splinter group of Democratic state senators who broke with the party to join a group that supported Republican control of the chamber. Despite a political deal earlier this year to end the schism, six of the eight members of the now-defunct Independent Democratic Conference were ousted in party primaries Thursday.
Among those losing their races was Bronx Sen. Jeff Klein, the former IDC leader and current No. 2 in the state Senate. Klein lost to Alessandra Biaggi, an attorney who has worked for Cuomo's and Hillary Clinton's campaigns.
But voters also decided to support another breakaway Democrat, Brooklyn Sen. Simcha Felder. Felder was not an IDC member but also voted with the Republicans, letting them remain in control even though Democrats outnumbered them in the Senate by one seat. Felder beat challenger Blake Morris in the Democratic primary.
The Associated Press contributed to this report.