Senators Dismiss House Health Plan, as White House Sends Mixed Signals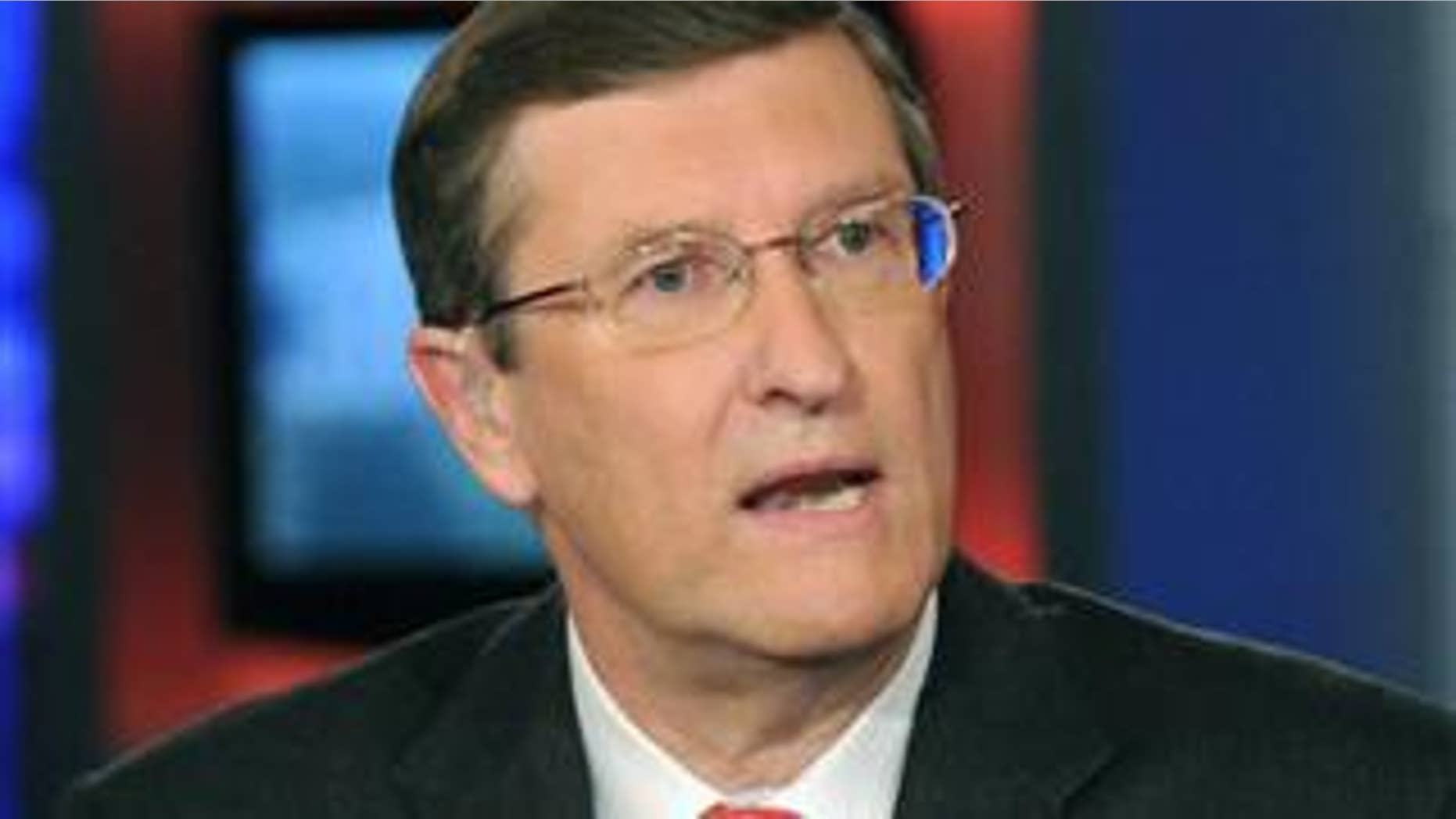 Top senators on Sunday dismissed the House health care reform plan as too costly and too partisan to advance, pinning hopes for a deal on negotiations in the one Senate committee that has not yet approved a bill.
But the White House would not go so far. It continued to send out mixed signals over whether it believes the most controversial element of the House bills -- a government-run insurance plan -- is politically viable. And the No. 2 Democrat in the Senate seemed to hold out hope that the so-called "public option" has a future in health care legislation.
The developments contributed to an air of uncertainty as Congress prepares to take up President Obama's persistent and urgent calls to hammer out a health care deal in the coming weeks.
On "FOX News Sunday," a top Democrat and Republican each expressed confidence that the public option is out and the House version as written is not workable. Three House panels have approved a health care reform plan.
"It's not going to pass," said Sen. Kent Conrad, D-N.D., a member of the bipartisan "Gang of Six" negotiating team trying to work out a compromise on the Senate Finance Committee. "The only thing that has a prospect of passing is what is happening in the Senate, in the Finance Committee, where three Democrats and three Republicans have been given the responsibility to come up with a proposal for our colleagues. And the proposal that we are developing is fully paid for."
Conrad boasted that the health care reform outline Obama delivered during his Wednesday address to Congress was "very close" to the plan being developed on his committee, which includes a system of non-profit cooperatives in place of a government-run option.
Obama expressed tentative support for the co-op idea during his address Wednesday, along with support for other elements that appear in the Finance Committee plan. While the president also voiced support for the public option, he urged members of his party to consider alternatives.
Some took this as a signal from the White House that the public option is history.
Sen. Lindsey Graham, R-S.C., was unequivocal Sunday in declaring the death of the public option.
"The House bill is dead because deficit politics apparently matter, and the public option is unacceptable, so that's a good start," Graham said on "FOX News Sunday," calling on Congress to throw the House bill "in the garbage can." He cited an estimate that the bill would add $239 billion to the deficit over 10 years.
"If we can kill the House bill, let's sit down with Kent Conrad and others and see if we can do something reasonable," Graham said.
Other Democrats on Sunday followed Obama's lead in saying the public option has taken on unwarranted significance in the overall health care debate.
"That's a small part of this," Sen. Claire McCaskill, D-Mo., said on "FOX News Sunday."
Sen. Dianne Feinstein, D-Calif., said there's "more than one way to skin that cat" when it comes to lowering health care costs.
But some Democrats, including White House senior adviser David Axelrod, tried to reel in speculation that a government-run plan is off the table.
"He continues to advocate it. And I'm not willing to accept that it's not going to be in the final package," Axelrod said on CBS' "Face the Nation."
He repeated that the debate should not center around that one issue.
Senate Majority Whip Dick Durbin, D-Ill., also disputed the notion that the public option can't pass the Senate.
"I wouldn't go that far," he said on NBC's "Meet the Press." He would not speculate on whether the program would be a part of legislation that comes out of the two Senate committees considering health care reform. A public option was included in the bill that passed out of the Senate Health, Education, Labor and Pensions Committee.
But with Senate Finance Committee Chairman Max Baucus, D-Mont., pushing ahead with his potentially bipartisan bill, some are urging the White House to take a clearer stand.
Sen. Olympia Snowe, R-Maine, who is considered Obama's best hope for a Republican supporter, said it's "unfortunate" that Axelrod would not take the program off the table.
"I urged the president to take the public option off the table, because it's universally opposed by all Republicans in the Senate. And therefore, there's no way to pass a plan that includes the public option. ... it is a roadblock to building the kind of consensus that we need to move forward," she said. "I appreciate the fact that the president did demonstrate flexibility on the question in his speech Wednesday night, but it does leave it open, and therefore unpredictable."
Obama will have to be convinced that alternative plans can pass.
"I have no interest in having a bill get passed that fails," Obama told CBS' "60 Minutes." He said he intends to be president "for awhile and once this bill passes, I own it."
Snowe spoke on "Face the Nation." Feinstein spoke on CNN's "State of the Union."
The Associated Press contributed to this report.