Senators Cite New Budget Letter to Argue Health Care Bill Will Hike Deficit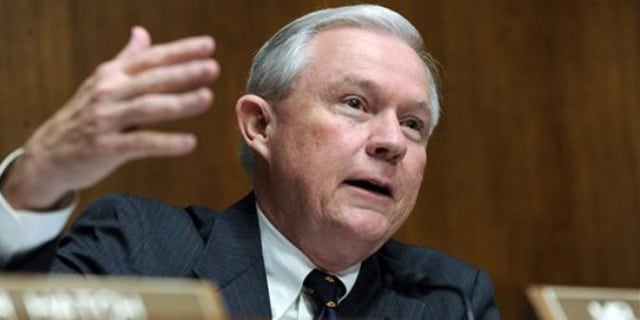 NEWYou can now listen to Fox News articles!
Republicans, emboldened by a new letter from the Congressional Budget Office, accused Democrats on Wednesday of "Bernie Madoff accounting" for double counting the savings from Medicare as a means to pay for the Senate health care bill.
As the Senate prepares for a crucial vote before final passage of a massive overhaul bill that Democrats argue will reduce the deficit by $132 billion over 10 years, Sen. Jeff Sesssions, R-Ala, said the nearly $500 billion in cuts to Medicare actually will add $300 billion to the deficit
"The real score on this legislation is that it would cause the deficit to increase, and not be a surplus as the president has promised," Sessions told Fox News. "And a lot members of our Congress have said I won't vote for this bill unless it's deficit neutral. It's not deficit neutral. It will add to the debt. That's clear today."
Sen. Judd Gregg, R-N.H., added, "This is Bernie Madoff accounting and it's an outrage."
The senators also spoke at a news conference just hours before the Senate was to take up a procedural vote before a final passage vote Thursday.
"I think it's a potential game changer," Sessions said.
"The seniors have been had and our kids our gonna get the bill," Gregg said. "We're talking here about double-counting, spending the same money twice in order to create a massive new entitlement that has nothing to do with seniors."
A spokesman for Senate Majority Leader Harry Reid claimed the CBO letter dealt explicitly with Medicare, not the overall short and long term budgetary impact of the legislation. But the spokesman did not address the accusation of double counting.
"The statements in CBO's December 19th letter about the federal budgetary commitment to health care remain correct," said spokesman Jim Manley. "After 2019, the effects of the proposal that would tend to decrease that commitment would grow faster than those that would increase it.
"As a result, the CBO expects that the proposal would generate a reduction in the federal budgetary commitment to health care during the decade following the 10-year budget window."
Sessions reached his calculations after speaking to CBO Director Doug Elmendorf.
In his letter to Sessions, Elmendorf wrote that government counts money two ways, either through trust fund accounting, in which money is borrowed from future Medicare payments to pay for existing Medicare programs but is like a revolving line of credit, or unified budget accounting, in which the trust fund money is borrowed from Medicare but then spent on other health care programs that don't generate money to be be paid back into Medicare later.
"The key point is that the savings to the (Hospital Insurance) trust fund under the (Patient Protection and Affordable Care Act) would be received by the government only once, so they cannot be set aside to pay for future Medicare spending and, at the same time, pay for current spending on other parts of the legislation or on other programs," Elmendorf wrote.
"To describe the full amount of HI trust fund savings as both improving the government's ability to pay future Medicare benefits and financing new spending outside of Medicare would essentially double-count a large share of those savings and thus overstate the improvement in the government's fiscal position," he wrote.
Sessions said the cuts to Medicare can extend the government program or create money for a new entitlement program -- but not both.
"Either you've weakened the Medicare substantially or you're going to have no money to spend on the new program that's being created," he said. "You cannot spend this money twice."
The news comes as Democrats push the Senate health care bill past the last of three procedural votes Wednesday afternoon. Final passage of the bill is set for Thursday morning, Christmas eve, making the 25th consecutive day of Senate debate on health care.
Once passed, the bill would have to be merged with a House version before President Obama could sign it into law.
Feeling confident about the prospect of passage, Sen. Dick Durbin of Illinois, the No. 2 Democrat in the Senate, listed benefits to be seen within the first six months after passage, including getting coverage for children diagnosed with pre-existing conditions, tax credits for small businesses looking to purchase health insurance, no co-pays for preventive services, free check-ups for seniors and reduced prices for prescription drugs through Medicare.
Click here to read the letter Sen. Sessions cites from CBO Director Doug Elmendorf.