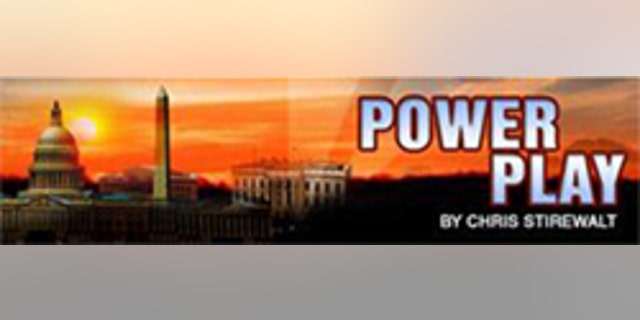 ((Get exclusive political content and analysis with Fox News' AEHQ iPhone app)
It's always been unlikely that Republicans will pick up the 10 seats needed to take control of the Senate, but a gain of seven or eight seats would be enough for the GOP to effectively block any Democratic proposal and perhaps even move some pieces of legislation.
In fact, getting to 48 or 49 members might put Republicans in position to woo enough party switchers to make a majority, depending on the post-election composition of the Senate Democratic caucus. It's not unimaginable that Democrat Ben Nelson of Nebraska or Independent Joe Lieberman of Connecticut could be enticed into joining a GOP majority.
Or, if West Virginia's Joe Manchin holds on to win the special election in the Mountain State, he, who is suffering so much this cycle for his party affiliation, might be tempted to go red rather than face voters on the same ticket as Barack Obama in 2012.
Of the 18 Republican-held seats on the ballot this year, only one, Kentucky, seems to be at any risk at all, and Power Play suspects that polls there will soon show Democrat Jack Conway with egg on his face for having run a religion-themed attack ad against Republican Rand Paul.
Of the 19 Democratic Senate seats going before voters, seven are out of reach for Republicans: Maryland, Hawaii, Oregon, Vermont, Delaware and two in New York.
So the real battleground is over a dozen Democrat-held seats. So, for your race watching pleasure, Power Play will break the dozen into some useful categories, ranked from most likely to least likely for Republican takeover:
Totally Toast
North Dakota
Popular Republican Gov. John Hoeven is a rock solid certainty to replace retiring Democratic Sen. Byron Dorgan. If Democrats registered all the fish in the Red River, they still couldn't close the gap.
Arkansas
If there is an archetypal Democrat for 2010, it is Blanche Lincoln. Always on the right edge of her party, she fell into a crack when Washington Democrats moved sharply left while her state kept moving right. Her decision to vote for president Obama's national health-care law sealed her fate.
Indiana
Democrats were upset to see Sen. Evan Bayh bow out rather than run for a third term. Now, it looks as if there might have been no Democrat who could have survived the red tide in Indiana this year. Former Sen. Dan Coats has been romping in polls against Rep. Brad Ellsworth. No state may so succinctly show the Obama backlash than Indiana.
Wisconsin
The best face of the Tea Party/anti-establishment movement in politics today is probably Wisconsin's Ron Johnson. A successful businessman at a family plastics company, Johnson decided to make his first run for office by taking on a three-term incumbent and liberal icon, Russ Feingold. Johnson has run a nearly flawless campaign - optimistic, funny, humble - and led Feingold in every reliable poll since July. After a push to save Feingold, Democrats have seemingly written off this race late in the cycle.
Democrats in Danger
Pennsylvania
Democrat Joe Sestak thrilled Pennsylvania liberals when he knocked off former Republican Arlen Specter in the party's primary, but Democrats have since struggled to deal with Sestak's stances on global warming, health care and even trials for terrorists. Pennsylvania is a Democratic state, but they are Clinton Democrats, not Obama Democrats. Republican Pat Toomey is an unlikely Republican for Pennsylvania, too - a down-the-line conservative from a state that usually elects moderates. But while Sestak has some late momentum, it seems unlikely that Democrats are going to get the turnout in the conservative west they need to battle back the Republican energy this year. In their Friday night debate in Pittsburgh, neither delivered a star turn, but Sestak certainly suffered more for defending his voting record.
Colorado
Incumbent Michael Bennet was a successful money manager and a well-regarded school superintendent before he was the surprise pick to replace Interior Secretary Ken Salazar in the Senate. He was the seemingly right man for the moment - a technocratic liberal. He was no fire-breathing lefty or old-fashioned Western moderate, but perhaps the truest Obama Democrat in national politics today. That left him exposed to the fire breathers who almost knocked him off in the Democratic primary. Now it leaves him on the wrong foot with the state's ruggedly individualistic general electorate. Republican Ken Buck galloped out to an early lead, but has stumbled on social issues and lost much of his lead. But to get a sense of how Democrats feel about their chances to hold Colorado, consider that their campaign is now almost entirely focused on abortion. Here's a good political rule of thumb: No candidate in the lead has ever launched an abortion debate. It's just too much of a risk.
West Virginia
Gov. Joe Manchin was such a shoo-in for the special election to replace Sen. Robert Byrd than neither party committed early money to the state and every race tracker debuted the race as at least a "leans Democratic." But Republican businessman John Raese, launching his third bid for Senate, has found electoral paydirt. West Virginia voters approve of the job Manchin is doing to the tune of 70 percent, but still prefer Raese for Senate in poll after poll. There is no better example this year of Obama toxicity syndrome than this. Republicans openly call for Democrats to win twice by keeping Manchin in office and sending Obama a message by electing Raese. Obama's global warming policy and president's health care law are direly unpopular, and Manchin's promise to turn the Democratic party to the right seems to be falling on deaf ears. You know it's bad when the state GOP puts out signs that say "Obama says: Vote Democrat."
Nevada
Senate Majority Leader Harry Reid was visibly giddy about the Republican primary victory of Sharron Angle. Many Republicans even considered writing off the state after the home schooling activist turned state senator won the nomination. But Angle hung in the race with Reid for week after week, even in the face of a gale of the ubiquitous and rough attack ads. As the race heads to the finish line, Angle seems to have survived the worst Democrats could throw at her and even have a bit of momentum. Reid's debate performance and now constant visibility in the state has reminded voters of what they dislike so much about Reid. But Angle's position is volatile. She may have survived a long siege, but now she has to avoid a late disaster. Democrats will be working hard to deliver just that.Illinois
Imagine what the news stories would have been like in 2002 if a political ally of George W. Bush lost a Senate race in Texas. In fact, Democrats spent nearly $10 million trying to do just that, pushing Dallas Mayor Ron Kirk against Texas Attorney General John Cornyn. But Cornyn won by almost 10 points and Bush certainly wasn't planning a trip home to stump for Cornyn on the last weekend of the campaign. In 2010, Obama is doing just that. The president's home state, nearly as Democratic as Texas is Republican, may hand Obama's former seat to a Republican. It's partly the same reasons that Democrats are struggling nationally, but it's also a particular backlash against the corruption and fiscal mismanagement that has plagued state Democrats. Senate nominee Alexi Giannoulias has some serious baggage in the form of his family's failed bank which made loans to mobsters while Giannoulias was an executive. Kirk has a character problem that relates to exaggerating the military honors he won during his time in the Air Force. It's no beauty contest. Kirk has inched forward in the polls, but it is a true tossup in this deep blue state. The battle is being waged most intensely in the suburbs, places like Kirk's district north of Chicago. Watch the returns there closely.
Washington
Sen. Patty Murray should not be having so much trouble. She is a powerful appropriator, elected three times from a heavily Democratic state, the last time by a 13-point spread over a well-financed five-term Republican congressman. But amid concerns about the debt, Murray's primary function of appropriating goodies back to her home state has lost some of its savor. And she has a serious problem with the composition of the state's Democratic base. It is comprised of the extremely liberal and the very moderate - those who are likely to protest Microsoft and Boeing and those who are likely to work at Microsoft or Boeing. The liberals think the Obama Democrats are sellouts and the moderates think they are too far out. Liberals may not vote and moderates may vote for Republican Dino Rossi. A recent announcement that Boeing was socking its employees with insurance rate hikes because of the president's national health care law hasn't helped much either. Murray, though, is relying on wedge issues like abortion to stoke the culture wars. The race seems truly tied, and may be the cliffhanger of election night.
Washed Out in a Wave
California
Sen. Barbara Boxer has been electorally lucky throughout her career. Her first two elections to the Senate were in the favorable Democratic years of 1992 and 1998 and by 2004, Republicans didn't bother to field much of a candidate. Her opponent that year famously ran no television advertisements at all. This year has been different, and has exposed what many Republican strategists believed all along: that Boxer's support among voters was soft. That has been shown to be true as Democratic gubernatorial candidate Jerry Brown has solidified his lead over Republican opponent Meg Whitman, but Boxer has remained neck and neck with Fiorina. Boxer has been running on wedge issues like abortion in a nasty campaign against Fiorina. Fiorina, meanwhile, has been pounding Boxer as an out-of-touch egomaniac. This race will come down to turnout. Watch Democratic Rep. Dennis Cardoza from the state's 18th District on election night. If Cardoza is having trouble in his San Joaquin Valley district, home to many moderate Democrats, Boxer could be headed for a fall.
Connecticut
Democrats are still sweating the final vote in Connecticut because their nominee has seemingly had trouble closing the deal. While his lead in public polls has returned to double digits, Richard Blumenthal's late September slippage has raised concerns that he might stumble again in the next week. Republican nominee Linda McMahon's history in the wrestling business has proved a useful tool for Democrats in defending the seat held by retiring Sen. Chris Dodd. There are some late worries for Blumenthal. His deal with Countrywide mortgage as attorney general that helped the company escape penalties and continue to skate closer to collapse and evidence of his campaign's coordination with outside groups attacking McMahon are both making news late in the cycle, and providing a distraction from the steady barrage of wrestling attacks on McMahon being aired by Democrats and outside groups. If this race, which will be decided early on election night, is even close, Republicans will know that there is a major wave rolling against Democrats.